How To Avoid Overspending During Holiday Season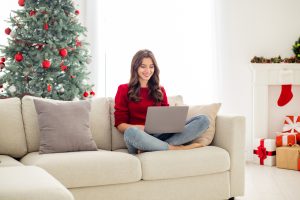 With many of us holiday shopping in November, it's important to create and stick to a holiday budget. Properly planning out expenses can help ensure you don't skip budgets or simply overspend. Check out some of our tips below for staying on track and on budget this season.
First off, create a budget and set holiday spending limits. List your expenses (including gifts) and assign them an amount. Refer to the list often as you shop.
Use coupons and coupon codes when shopping online and off. Research deals before you shop.
Consider DIY gifts. Personalized gifts are a lovely way to show the people in your life how much you care.
When shopping, stick to the people/items you need. Resist temptation to take advantage of 'sales' or 'special offers'.
Use cash. Paying with cash that you specifically designated for gifts can help you avoid overspending.
Don't feel pressure to be a 'perfect hostess'. Potlucks and more quiet, family-focused gatherings this year will be much appreciated.
Consider shopping secondhand for items you may need for that holiday party or dinner.
Utilize discount stores like the Dollar Store. You can find a massive variety of holiday items at an affordable price point.
---
---