Expect To Spend More At The Grocery Store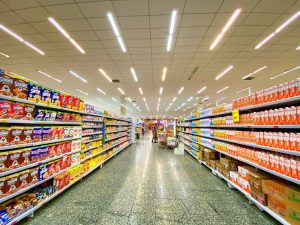 Canada's Food Price Report 2020 has just been released jointly by Dalhousie University and the University of Guelph and confirms one thing we don't necessarily want to hear. Food will become more expensive and the average Canadian family will likely spend more than they have in previous years for their weekly groceries.
The 10th annual edition of Canada's Food Price Report forecasts a 2 to 4% increase in food prices in 2020, bringing the predicted annual cost of food for the average Canadian family to $12,667, an increase of $487 over 2019. Predictions are made using historical data sources, machine learning algorithms, and predictive analytics tools developed over many years. See below for report's breakdown of foods and their anticipated changes.
Table 1: Food Price Forecast for 2020
Food Categories
Anticipated Changes (%)
Bakery
0% – 2%
Dairy
1% – 3%
Fruits
1.5% – 3.5%
Meat
4% – 6%
Restaurants
2% – 4%
Seafood
2% – 4%
Vegetables
2% – 4%
Other
2% – 4%
Total Increase in Food Prices
2% – 4%
---
---