8 Easy Ways To Save On Groceries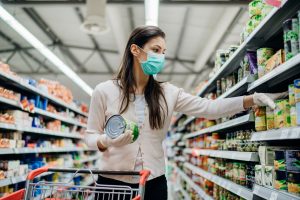 Many of us are eating in more often and noticing the grocery bills are higher. It can be so easy to go overboard at the grocery store, either by buying too much or buying things you don't necessarily need. When it comes to saving at the grocery store, there are ways you can help reduce the bill and still get the quantity and quality you desire.
Plan Ahead: Plan out your meals in advance and write a list of the items you'll need. This will help you avoid over-spending or spending poorly.
Pay Attention to Flyers: Peruse flyers, websites and ads for your local supermarkets to know when and what is on sale.
Shop Smart: Shopping at discount grocers or even bulk stores can help you stock up on what you need. Just don't go overboard!
Buy Seasonal: Buy what's in season when it comes to fruits and veggies; its plentiful and cheaper.
Price Match: Use flyers, store apps or price matching apps to keep an eye on who's got the best prices on the items you need.
Use Cash: If possible, try paying with cash. It can help you budget more effectively.
Consider No-Name: When possible consider buying the store in-house brand or no-name brand. Its often cheaper and still a quality product.
Don't Shop Hungry: Experts often say that shopping hungry can lead to over-spending and spending on unhealthy items.
---
---