5 Easy Money Saving Tips That Actually Work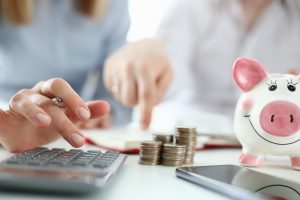 It isn't easy saving money, especially during a time of so much uncertainty. From groceries to gas, expenses can add up. Check out some of our top money saving tips that are all sure to help add a little money to your wallet this year.
Buy in Bulk: Stores like Costco are great for bulk buying, but you can really buy in bulk anywhere you find a good deal. When household items like toilet paper and detergent go on sale, consider buying multiple.
Reduce or Cut Cable: Cable can be pricey and with so many streaming options (Netflix, Disney+) you don't necessarily need cable in order to have an entertaining night on the couch.
Download Some Apps: Consider downloading local grocery store and shopping apps in order to be notified first about deals, discounts and to comparison shop.
Sell Online: De-clutter your home and make some cash! Websites like eBay and Facebook Marketplace are great options.
Take a closer look at your Cell Phone Plan: Do you really need the data or minutes you have on your plan? Compare competitor plans and confirm you're really getting the best deal and fit for your lifestyle and pocketbook.
---
---