The Latest On Airport Travel & Safety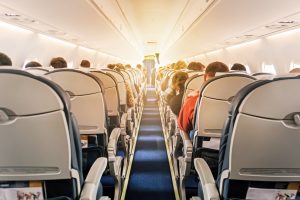 While Canadians are still being advised to avoid all non-essential travel outside of Canada, airlines and airports are working hard to improve, modernize and increase safety precautions for those who do need to travel and for those who may need to travel in the near future.
It was announced this week that WestJet Airlines and Vancouver International Airport will be launching a pilot project to test passengers for the coronavirus on some departing flights. According to Global News, its the latest move in a broader push by carriers to show they are serious about combatting viral spread as they try to coax Canadians back to the skies. Other new policies announced included mandatory wearing of masks on all flights and all customers must provide contact information during check-in. WestJet also confirmed that those who violate the mask rule could face a one-year travel ban on WestJet.
Other safety measures brought in by airports, airlines and CATSA include:
All passengers must wear a face covering before entering the screening checkpoint area(s) and are advised to maintain physical distancing.
Temperature screening is being conducted at Canada's 15 busiest airports. You are not permitted to proceed to the screening checkpoint if your temperature, after two separate tests, is at or above 38 degrees.
You are asked to hold on to your own electronic or printed documents (boarding pass, Nexus card) while they are scanned.
You can carry one bottle of hand sanitizer up to 355 ml in addition to the 100 ml bottles to be placed in the 1 L clear resealable bag.
At major airports, additional hand sanitizing units have been placed by the checkpoints to be used by the screening officers and the public.
Screening officers now wear gloves at all positions and a face mask while working in positions where physical distancing is not possible and when required to conduct close-contact screening.
---
---