When Will Theatre Productions Reopen?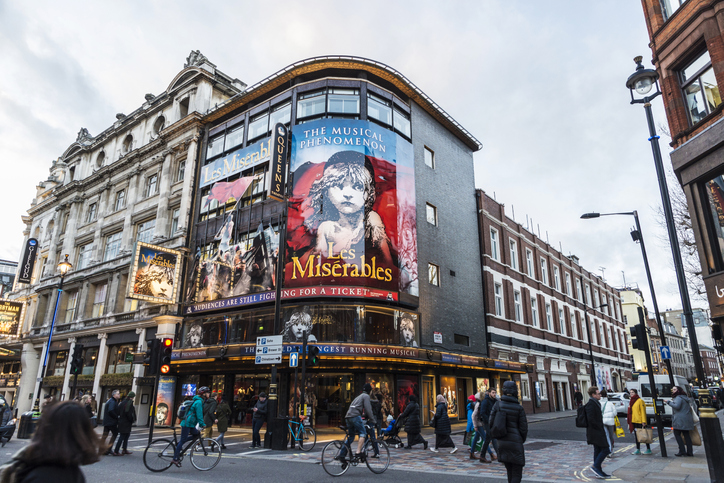 If one things is for certain during these turbulent times, it's that nothing is for certain. With businesses starting to reopen, people are starting to wonder when entertainment facilities, such as arenas, movie theatres, and even stage productions will start reopening as well. At this point however nothing is certain, but in some cases plans for next year are starting to pop-up.
Toronto's Mirvish theatre announced back at the end of April that they were already starting to plan for next year. At that point David Mirvish stated "Theatre is a collaborative art form and one that cannot exist without an audience. For the health and safety of all the artists, crew and staff working in our theatres, and for that of our audience, I think it is best to begin our new season — which traditionally has always started in September — in January of the new year."
Part of his reasoning was that "an entire season of shows takes a lot of planning and coordination with hundreds and hundreds of theatre professionals from around the world" which is why they changed gears. He did go on to say however that if health officials said they could open before then, that their long running production of Come From Away could continue.
Broadway in New York has been dark now for the longest time since the American Revolutionary War when it was shut down for 23 years. At this point it doesn't look like New York City will be hitting the targets set in front of them to reopen theatres until the end of July at the earliest, but Broadway has taken it a step further, stating they will wait until at least Labor Day. Officials are saying they are cautiously optimistic they will be able to open then, but are prepared to delay it further, even until the new year if necessary. Part of the reason is because production isn't feasible with a socially distanced audience. Some shows have already announced that they will be closing as well, including Disney's Frozen.
Four of England's most successful musicals will be shut down until next year as well. Les Misérables, Mary Poppins, Hamilton and The Phantom of the Opera will be shut down for the year, also due in part to social distancing measures making it financially unfeasible. Other West End theatres are still planning to reopen in August if possible, but at this point it's not clear if they will be able to.
When stage productions do resume, whether this year or next, one can't help but wonder what they will look like. With the profit margin so thin that opening with half an audience isn't possible, maybe the theatre business, like all business effected by this pandemic, will have to rethink their strategy.
---
---