New Van Gogh Exhibit In Toronto Is The World's First Drive-In Immersive Art Exhibit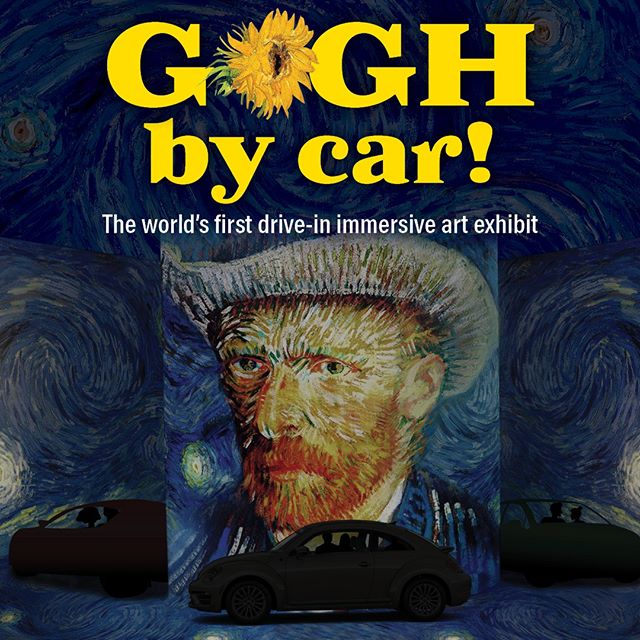 At the start of May, Toronto was supposed to begin hosting a unique Vincent Van Gogh exhibit at the Toronto Star warehouse. The initiative was said to be an immersive, digital art experience, complete with a selection of images from Van Gogh's 2000+ lifetime catalogue of masterpieces, including Mangeurs de pommes de terre, the Nuit étoilée, Les Tournesols, and La Chambre à coucher. Due to the Covid virus however, that has been put on an indefinite hold. That hasn't stopped organizers from coming up with something new though, and they recently announced the world's first drive-in immersive art exhibit.
From June 18 – 28, art enthusiasts can head to the Toronto Star warehouse and drive their cars into the building to view the exhibit. Like before, the event will still use light, sound and digital projections to give people an experience they haven't had before. Only 14 cars will be allowed inside the 600,000 square foot space at a time, and after parking and turning off their engines they will be able to take in a 35-minute version of the experience.
Tickets are on sale now, and are first-come, first-serve. People who decide to purchase tickets for the event, will also receive a ticket for the walk-in experience when it's given the go ahead to open. If you have already purchased tickets for the walk-in version, organizers are saying to check your e-mail for a special offer for the drive-in event.
Photo: Van Gogh Exhibit Instagram
---
---