ROM's Friday Night Live Returns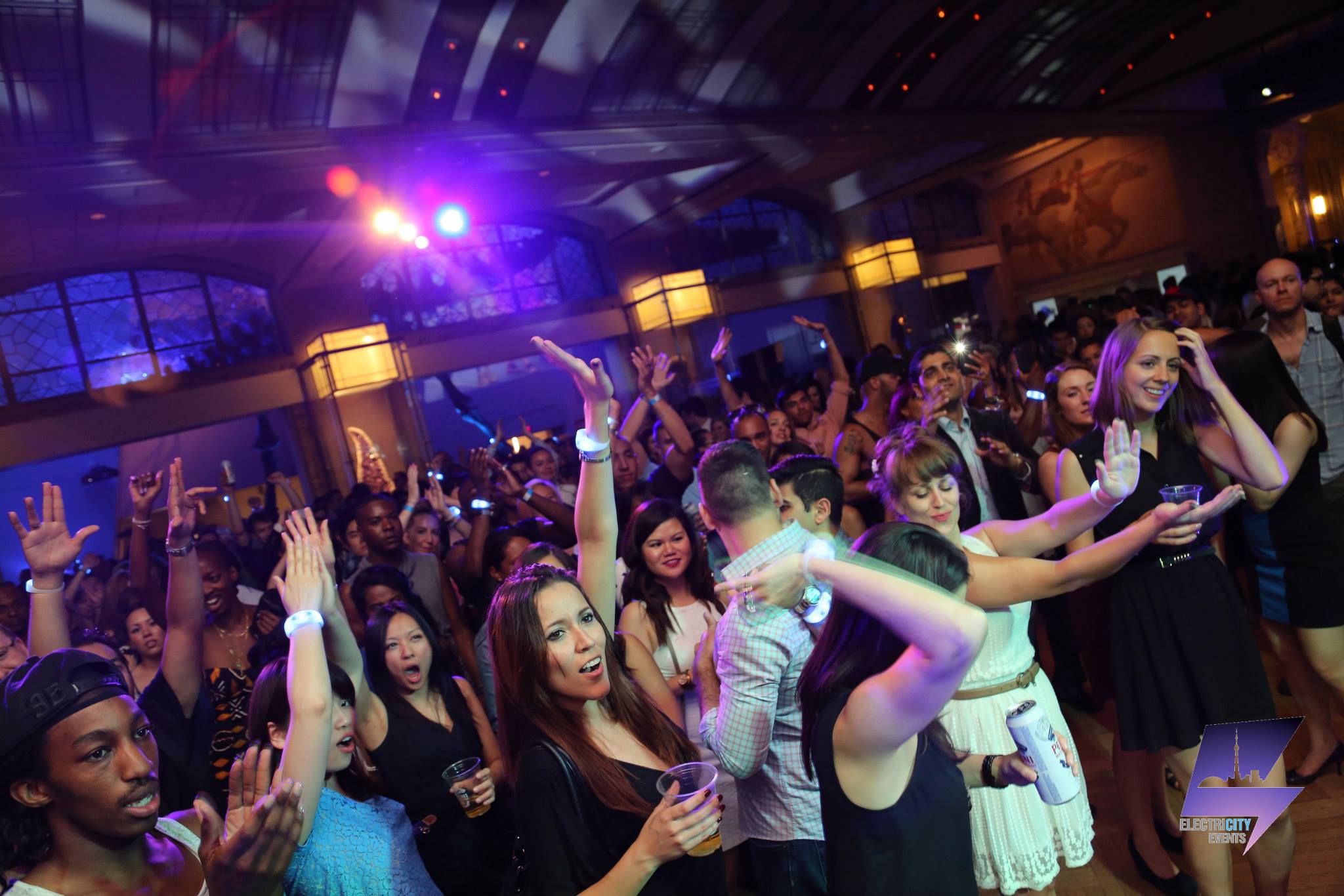 Every Friday night until November 29th you have the opportunity to experience something unique. From 7:00 – 11:30 PM you can spend you evening roaming the Royal Ontario Museum, exploring the exhibits with a drink in hand, stopping for some delicious bites to eat, listening to some great live music and dance until your heart is content. Friday Night Live is back, and it's a great way to unwind after a long week.
Friday Night Live has been going on for a few years now, and before you ask, yes it's a ticketed event for adults only. Everything is ticketed actually. If you want drinks, or food, you need to line up and buy vouchers that you will exchange at the various vendors located around the museum. Vouchers are fairly reasonably priced though, and you can buy as many or as little as you want. Tickets to get in are $20 each, or $15.50 for students and seniors or $5 for members. The earlier you get there, the less of a crowd there is, so if you are hungry and want to eat right away it's better to get there when the doors open. There can be some fairly long lines, depending on the popularity of the vendor. Also, you can't roam everywhere with drinks and food in your hands. Yes the museum is completely open for you to explore, but there are certain zones for drinks and food. The food vendors vary from week to week, and in some cases are representative of the theme for the night. Some of our favourites include Tita Flips, Shucks and King Catering. There are usually three different areas for music as well, each with their own unique sound. This means of course if you aren't the biggest fan of one musician, you can find one you like better somewhere else. And the dance floors are fairly big in each location. The themes change every week, and this season they are things like Wild, Fashion, Vampire, Wicked and Dig It. The ROM announces each week what those themes mean. As for a dress code, there isn't one, but people tend to dress up for it. It is after all a museum, and you want to look your best. The crowd also tends to be a little younger, mostly university aged, but there are some older groups that show up as well so no one really feels out of place.
ROM's Friday Night Live is a great way to spend a Friday evening by getting a little art and culture, while listening to some great music, eating some good food, and unwinding from a long week.
Photo: ROM Facebook
---
---
SUBSCRIBE NOW
Free to join! Get the hottest fashion, beauty and celebrity news, enter exclusive subscriber giveaways and be the first to receive the full digital version of REAL STYLE magazine.
JOIN NOW!