Booker Awards Prize Met With Controversy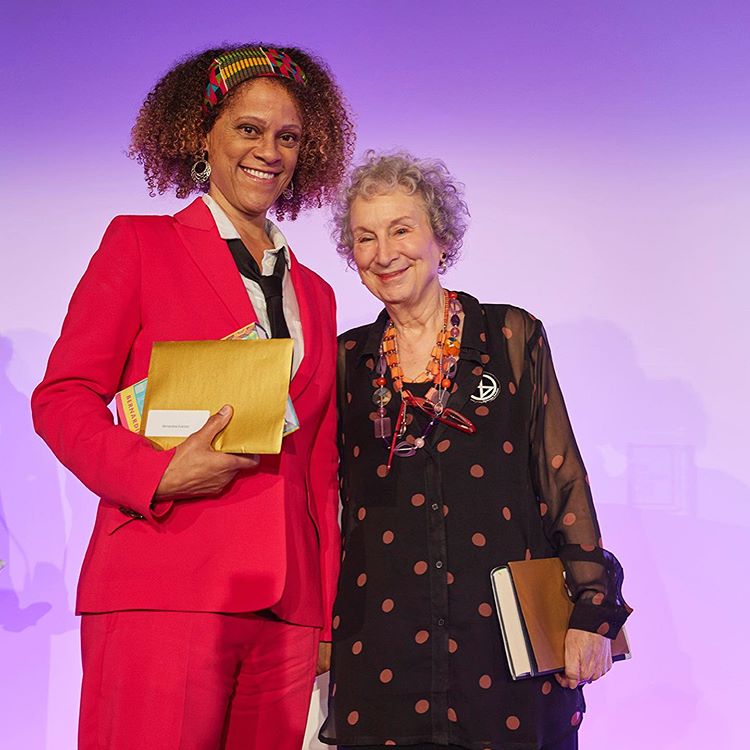 When the Booker prize judges decided to break the rules and award two winners their annual prize instead of one, they probably weren't thinking that it would cause as much of an uproar as it has. But due to the fact that author Bernardine Evaristo, the first black woman to ever win Britain's most prestigious literary award, now has to share it and the prize money with Margaret Atwood, people are letting their voices be heard.
On Monday night Chair of the judges of the Booker Awards Peter Florence made the announcement that the jury had unanimously decided to change the rules that have been in place since 1992. Those rules stated that the Booker "may not be divided or withheld", but after five hours of deliberation when a decision hadn't been made the jury apparently decided that the rules needed to be broken. The would mean Atwood's followup to The Handmaid's Tale, The Testaments, and Evaristo's novel Girl, Woman, Other, would both be winners. Not only would they share the award, but they would also share the £50,000 that comes along with it.
Florence went one to say that "we would like to give equal prominence to these two people … I would also suggest quietly that Bernardine Evaristo is a very highly established writer who, whilst there is no one in quite the same [fame] bracket as Atwood, is not someone who is totally unknown or likely to disappear."
With the award Evaristo became the first black woman to win the Booker since it was launched in 1969. She graciously accepted the award too, and said she was happy to share the award and the money with Atwood. There were others upset for her though.
Some said they were furious at the news, with a former Booker judge saying the decision was a "huge disappointment". Some were even upset for both authors, saying it was unfair to them to have to share the honour.
In the end, most agree that it's not really about Atwood's book being less deserving of the honour than it is to fully reward and validate the first black woman to win the prize.
Photo: The Booker Prizes Instagram
---
---
SUBSCRIBE NOW
Free to join! Get the hottest fashion, beauty and celebrity news, enter exclusive subscriber giveaways and be the first to receive the full digital version of REAL STYLE magazine every month.
JOIN NOW!