The CNE Returns To Toronto August 16 – September 2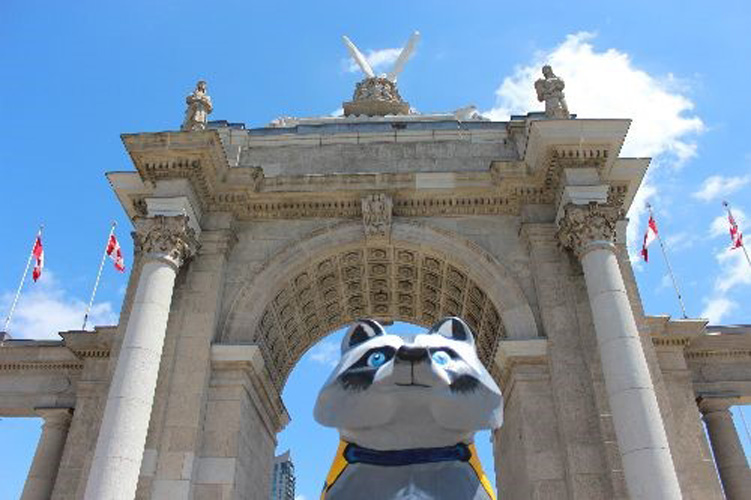 You know summer is quickly coming to an end when you start seeing the advertising for the CNE. This year the Toronto Exhibition is bringing several new attractions to their annual event, as well as plenty of old, familiar ones. It's a time to get the family together to enjoy the weather, and to enjoy the Ex.
The CNE brings in more than 1.5 million visitors to the city of Toronto each year, and this year should be no different. You can expect to see plenty of surprises throughout the year too, from a 30-ft inflatable Godzilla reaching out from Lake Ontario to Raccoon Art Displays and plenty of buskers. New things to look forward this year include The EX Race, which is a Ninja Warrior inspired obstacle course, National Geographic's 50 Greatest Photographs exhibit, and even a Fan Expo Day where cosplayers will parade throughout the grounds and famous movie vehicles such as the Back to the Future DeLorean, Knight Rider's K.I.T.T. and the Dukes of Hazzard's General Lee will be on display.
Of course one of the most popular attractions to the CNE, the on site casino, will be returning. As is the CNE's Gaming Garage, where you can play games on consoles and more, including e-sports and trading card tournaments. The indoor lantern festival will be returning this year as well, with a new augmented reality aspect to it that will bring 15 lanterns to life. The air show will also be taking place during the CNE, with the Canadian Forces Snowbirds joined by a fleet of iconic planes from each decade. And yes, all the festival food you've grown to love over the years will also be there.
As for this year's concerts, you can come out and see Canadian music icon Burton Cummings, singer-songwriter Jann Arden, Buffy Sainte-Marie, as well as teenage pop sensation Johnny Orlando, Walk Off the Earth, A Tribe Called Red, and K-Pop phenomenon BOYSTORY.
Visiting the CNE is a great way to end your summer, and a great way to spend quality time with your family and friends. Advance tickets are on sale now, or you can buy them at the gate.
Photo: Canadian National Exhibition
---
---