Toronto's Museum Of Illusions Is A Fun Way To Trick Your Mind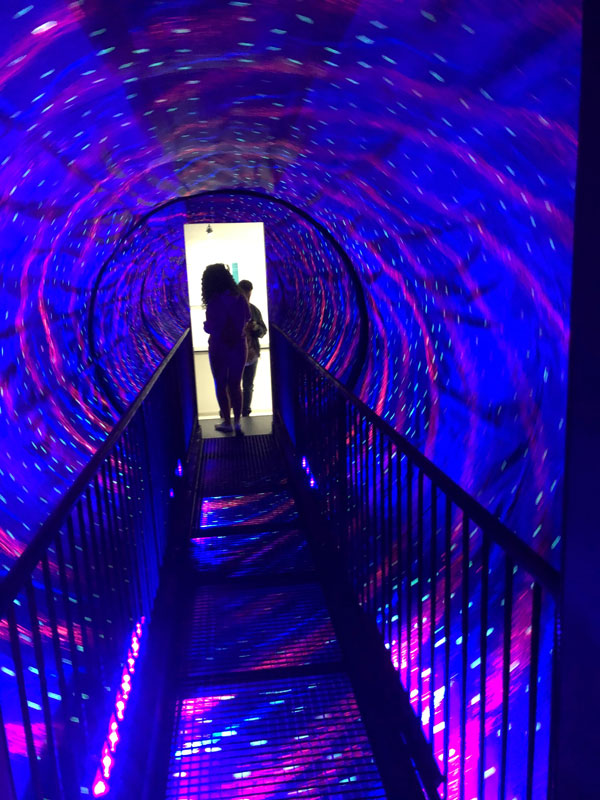 Toronto's newest attraction feels like something you would find in Niagara Falls Clifton Hill area. It's the Museum of Illusions, and inside you will find many photo opportunities and games to play that will trick your brain into seeing something that's not entirely true.
The museum has over 80 exhibits, from paintings and photographs, to a room of mirrors, holograms, and even a vortex tunnel that will make you feel like you are standing on a spinning bridge when you are really standing still. Each exhibit has a small explanation beside it, letting you know where you need to stand to see things differently and how the illusion was created. While kids will certainly enjoy the experience, adults too will find themselves laughing and having a good time.
While the museum is fun for all ages, and does have 80 exhibits, it feels somewhat small. You can walk through the entire thing, while getting several photos and reading all the plaques, in under 30 minutes. Again, it feels like something you would see in Niagara Falls, and even the pricing ($23.50 + HST for adults, $19.50 + HST for children or a family can go for $78.50 + HST) reflects that. That being said, it's a fun experience you can enjoy with your entire family.
The Museum of Illusions is located at 132 Front St, just a block or two from the St. Lawrence Market, and is open starting today.
---
---