"Hot For Food" Author And YouTube Personality Lauren Toyota Talks To Real Style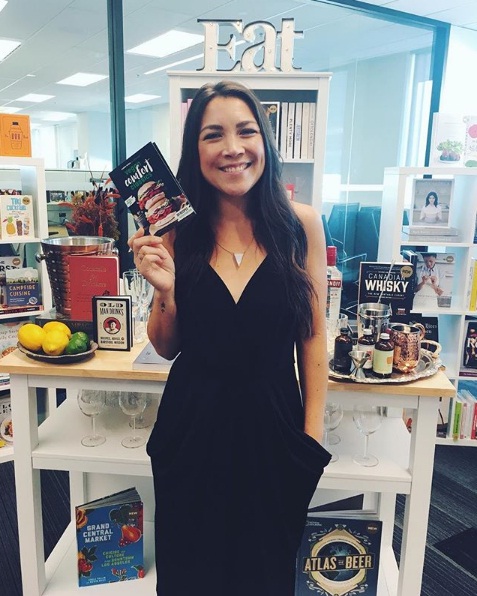 Although she may be easily recognized as a former Canadian television personality and MuchMusic host, Lauren Toyota has now discovered an entirely new realm for herself. The 35-year-old Mississauga, Ontario-born star recently penned a new vegan cookbook, called Hot For Food. Not only did Real Style had a chance to attend the exclusive launch of her book at YouTube Space in Toronto, we also got to speak to the media darling herself. The bubbly Toyota has transitioned from MuchMusic VJ to a YouTube personality known for her vegan cooking Hot For Food channel. Her tome was launched earlier this year, and marks Toyota's debut as a published cookbook author. From her favourite healthy ingredients to the writing process behind Hot For Food, we sat down with this devoted Canadian foodie to learn more about her experience in the vegan culinary world.
Real Style: What inspired you to make the jump from media to the culinary world?
Lauren: I had always been interested in food. Going vegan started me on this mission with Hot For Food, which I did do in 2010 when I was still working in television. I kind of hid it a little bit. I didn't want to make that part of my story, as an on air persona. It wasn't relevant. I didn't want the questions about why I am vegan, and have to answer to anybody as a public figure, so I just kept it quiet. But I was going home and cooking and having fun with food, and that's where Hot For Food was really born. What happened is in 2014, Bell Media made job cuts, and I actually got laid off, and I had already established Hot For Food as a blog and it was gaining momentum and had a following on Instagram.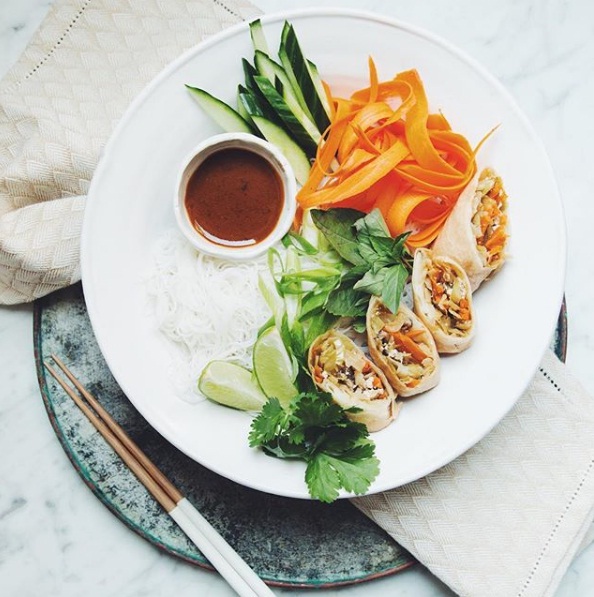 Real Style: The book was a big creative and writing process for you. How was this experience of creating a cookbook?
Lauren: The book had to be done in six months, which is pretty intense. Most people get a year to do it, but I think the publisher was like "Hot For Food's got momentum, we need a book coming out in Spring 2018, so do you think you can get it done in six months?" I dove in not knowing what I was doing, and I started getting a bit thrown off, freaked out at the idea of making something so permanent like a book. Staying focused and getting it all done in such a short amount of time, because I had to make more recipes than I have ever made in such a short amount of time.
Real Style: What are your favourite, must have vegan ingredients?
Lauren: Raw cashews, nutritional yeast, and I like avocado. I put avocado on everything that I eat. Tofu is a must-have, different textures of tofu because there are different ways that you can make sauces, but also season and transform the tofu. There are a lot of ways to make it flavourful. Also, having more than two spices in your spice drawer. You should have between five and eight spices and you're good.
Real Style: What originally inspired you to pursue a vegan lifestyle?
Lauren: I watched a documentary called Food Inc. and it just got me thinking differently and going "I have to do something about the fact that I don't feel good. I have to go vegan. I just did a slow transition. Really, it was just because I didn't feel healthy, I wanted to feel better and I knew I needed to make that change. I did it over a few months; I eliminated one thing at a time. No red meat, no pork, no chicken, no fish, no eggs, no cheese.
Real Style: For any onnivores out there, do you have any suggestions for integrating your vegan recipes into the rest of their diet as well?
Lauren: I think go through the book, if you are at all inspired to eat more plant based, and pick your favourite meal. If you like breakfast, go to the brunch chapter. What's your favourite thing for brunch, is it quiche, scrambled eggs, bacon? There's a substitute for that in my book. Integrate one meal into your day, and swap to a vegan meal. That's the easiest way to not get overwhelmed, you don't need to throw out everything in your fridge.
Real Style: Are there any chefs who have inspired your cookbook?
Lauren: American comfort food, because I watched Food Network and Diners, Drive-Ins and Dives by Guy Fieri, and he's a ridiculous personality. I just watched his show, and I connected the food he was making, and how much flavour he was adding to food. My food is really inspired by where he goes in America, and that's just what I watched when I was younger on Food Network.
Real Style: Tell us about how food played a role during your upbringing and childhood.
Lauren: My mom cared about the food that she fed us, and I think that's what really informed me. She looked at food labels, she shopped at a health food store, and that just set me on this path to being more conscious of what I am eating. She would try to switch up the weekly meal ideas.
Photos: laurentoyota on Instagram
---
---