New Canadian Book Releases to Dive Into This Spring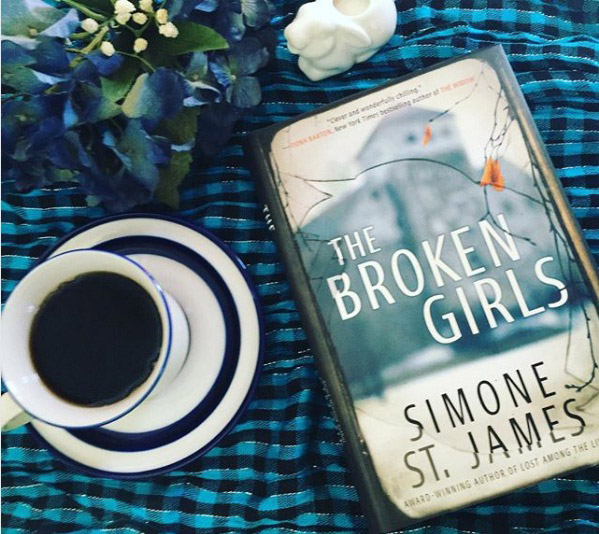 Photo: cam_leary on Instagram
As a new season unfolds in the True North, a fresh line up of books fill the empty shelves. As the white snow and layers of frost turn into fresh greens and colourful blooms, Canadian authors are bringing readers a host of new stories centered on heart-pounding mystery and thrilling suspense. These new reads just might bring some homegrown flair to your spring reading list, as we prepare for eventual patio weather and the chance to once again curl up with a book on the balcony. Take a look at Real Style's round up of hot new Canadian arrivals to add to your bookshelf this season.
The Lost Girls of Camp Forevermore
Kim Fu's recently published The Lost Girls of Camp Forevermore follows the lives of five young girls—Nita, Andee, Isabel, Dina and Siobhan—as they embark on their adventure to Camp Forevermore, a remote sleepover camp in the Pacific Northwest. Filled with much excitement, most of their days consist of classic overnight activities like swimming and campfire songs. That excitement takes a turn when the girls descend on an overnight kayaking trip and find themselves stranded, with no adults in sight. The Lost Girls of Camp Forevermore shares the tale of the girls as they battle through successes, failures, relationships and heartbreaks. Fu paints a picture of what it means to find and understand oneself and the circle of friends and family we build along the way.
Hysteria: A Novel
Elisabeth De Mariaffi's Hysteria is a psychological thriller about protagonist Heike Lerner and her father Eric, whose life together seems all but perfect until their son, Daniel, vanishes. Desperate to find her son in the wandering woods of their summer home, Heike grows suspicious of Eric's increasingly calm and cool nature. She begins to wonder if Eric could be involved in their son's disappearance, and starts to become closer to the truth. However, Heike is determined to find her son, and will stop at nothing to solve this terrifying mystery.
The Broken Girls
Author Simone St. James introduces her latest suspense novel, The Broken Girls, which is set in Vermont. St. James' book traces the story of Idlewild Hall, a home for troublemaking and rebellious girls who are not welcome anywhere else. The story focuses on journalist, Fiona Sheridan, who can't quite seem to shake off the mysterious murder of her older sister, which took place 20 years ago. The Broken Girls takes readers on a journey of discovery, as Fiona learns that Idlewild Hall is being restored. As she expected, the renovations reveal shocking secrets of her sister's past that were meant to stay hidden.
---
---
SUBSCRIBE NOW
Free to join! Get the hottest fashion, beauty and celebrity news, enter exclusive subscriber giveaways and be the first to receive the full digital version of REAL STYLE magazine.
JOIN NOW!