Creative Ideas For A Canadian Girls' Getaway This Spring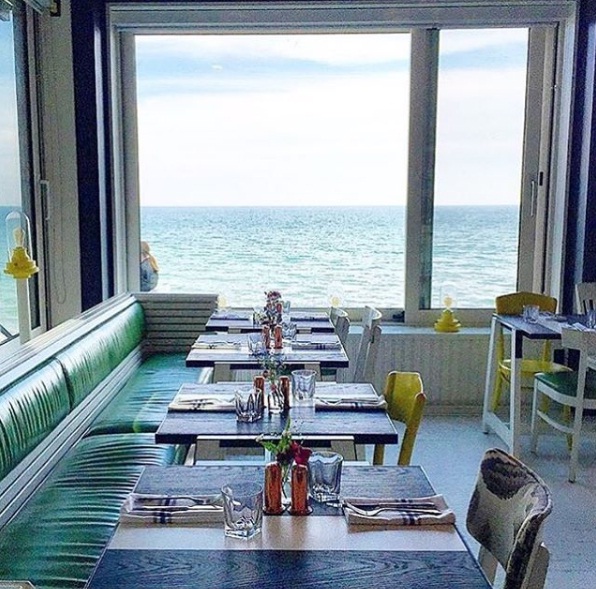 Photo: thedrakehotel on Instagram
Although many travel junkies already escape on family vacations and romantic getaways, sometimes you just need a weekend with the girls to catch up on old times and take a break from your fast-paced schedule. Between work or school obligations and a busy nine to five lifestyle, it can be difficult to set aside the much-needed time to devote to building your friendships. But, your friends are crucial to your overall sanity and a quick girls' trip can be all that you need to reset, relax and remember what it's like to let loose. Whether seeking some self-care or wanting to explore the adventurous outdoors, we have compiled a list of unique Canadian getaways that will leave you and your girlfriends with memories to last a lifetime- or at the very least, until the next weekend out of town!
Three Bars Ranch – Cranbrook, British Columbia
Lace up your riding boots and take a ride through the wild, wild west of British Columbia. Located in the Rocky Mountains between Banff and Glacier National Park, Three Bars Ranch is said to offer nature views, clean, rushing water, green fields and breathtaking mountain views. With over 35,000 acres to explore, the ranch is surrounded by endless, untouched wilderness. Home to more than 120 horses, you are sure to experience true Western hospitality as you gallop, trot and canter through the diverse terrain. From their log cabins and saloon to river rafting and mountain biking, Three Bars Ranch claims to provide the perfect blend of old-school Western charm and modern adventure.
Grail Springs Retreat – Bancroft, Ontario
A journey for mind, body, heart and spirit, Grail Springs Retreat is a wellness destination located just two hours from Toronto and Ottawa. Sitting on massive deposits of magnetic quartz, crystal and other gems in Bancroft, the mineral capital of Canada, this health spa and wellness retreat is intended to give visitors a chance to pause and reconnect with Mother Nature and themselves. Described as "heaven on earth," Grail Springs is surrounded by hundreds of acres of forest, trails and meditation gardens. With a holistic approach, the retreat is said to teach the art of living well, providing a fresh perspective and take home tools to continue maintaining optimum health and well-being. Through their earth-inspired, organic, natural products and therapies, the retreat specializes in body cleansing, juice fasting, healing rituals, yoga, meditation, horseback riding, life coaching and spiritual guidance.
Drake Devonshire Inn – Wellington, Ontario
Located in the pastoral Prince Edward County town of Wellington, the Drake Devonshire takes a modern approach on the traditional country inn. The contemporary design includes bold colours, textures, patterns, and an eccentric vibe that fits the rural scenery of dairy farms, wineries, sand dunes and beaches. The inn itself is decorated with Canadian art, including paintings and installations. Situated right on the Lake Ontario waterfront, the 13-room boutique hotel features common areas and a dining experience with views. The floor-to-ceiling windows in the restaurant are made to feel like you are feasting under the trees, with a dine-by-the-sea option in the summertime. Head Chef Matt Demille is known for his take on comfort food that is kicked up a notch with a few seasonal surprises.Whether staying on grounds to enjoy the cultural programming of nearby artists, musicians and performers or venturing beyond the inn to partake in outdoor excursions, the Drake promises a modern rural getaway.
---
---