Canadian West Coast March Break Getaways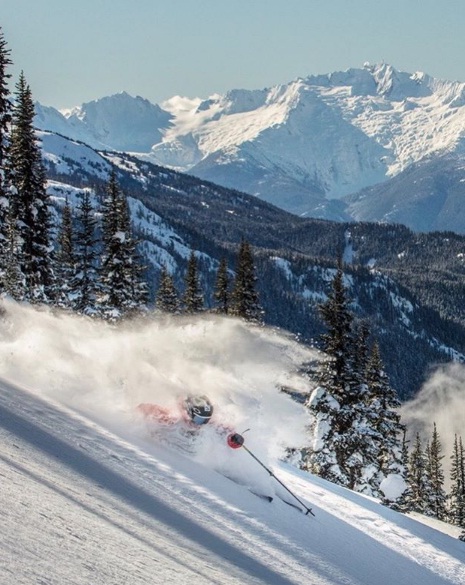 Photo: whistlerblackcomb on Instagram
Whether you have young kids of your own or you're simply a kid at heart who is coveting those good old playground days, March Break is always a great chance to escape from fast-paced everyday life. It doesn't really matter if you're taking your own young family on a getaway or simply taking a few days off from the office- few things can beat the tranquility of a relaxed, late winter break. Unlike the frantic family affair that signifies Christmas and the sweltering temperatures of summer, March Break is typically a low key respite. Following on the heels of the recent Winter Olympics, we may as well keep the Canadian pride going strong and explore the True North this March. From sand and surf (yes! even in the winter) to the last of this season's snowy hills, there is so much to see and do in Canada's majestic West Coast. Here are some must-see Canadian vacation destinations for this month, whether you are with the family, with friends or even travelling solo.
Tofino, British Columbia
Contrary to popular belief, you can surf in Canada. Tofino, located on the west coast of Vancouver Island, is where you will find the most spectacular year-round surfing. Known as surfers paradise, the community is a great place to soak up some surf culture. Offering more than just waves, the charming resort town has a variety of accommodations from luxurious beach front rentals to rustic cabins and cozy bed and breakfasts. As the tail-end of Tofino's storm-watching season, visitors have the chance to sit by the shoreline and witness dramatic 20-foot swells crash along the edge.
Whistler, British Columbia
Would it really be winter without a visit to a ski hill? It's not too late to make it out to one of Canada's most popular winter sporting destinations. With over 160 kilometres of trails, skiers and boarders of all levels can glide for days. When it's time to give the slopes a rest, travelers can chill out in their home away from home – the Whistler Village. A quick stroll along the stone walkway will reveal all of the comforts you need. From shopping to cafes and restaurants, there is always an upbeat energy floating throughout the town's crisp air.
Banff, Alberta
If you'd like to steer clear of the Whistler crowds, Banff is another winter wonderland escape. With warmer temperatures yet plenty of snow on the slopes, skiing in the Canadian Rockies is often at its best near spring. Whether sticking to the winter classics of snowboarding or tubing or craving a little extra adventure with snowmobiling, dog-sledding or ice-climbing, there is no shortage of activities. When all of the adventure has knocked you out, relax in the mineral rich waters and harness the healing powers of nature at the Banff Upper Hot Springs.
---
---