The ROM Presents Here We Are Here: Black Canadian Contemporary Art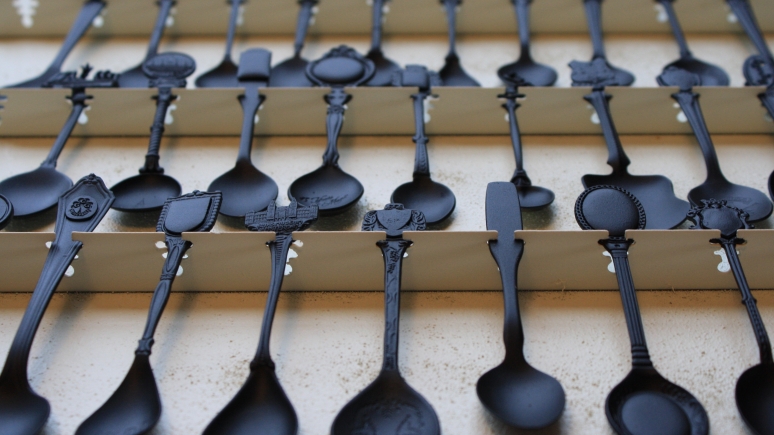 On the January 27th debut of their original exhibition on Black culture and identity, the ROM seeks to answer the question of "what comes to mind when you think of Canada or Canadian art?" Through nine feature artists, The Here We Are Here: Black Canadian Contemporary Art installation uniquely explores areas of race, exclusion and belonging as they intertwine with contemporary art.
As the most visited museum in Canada, the ROM hopes to provide visitors with an enlightening experience that broadens their understanding of the Canadian story through the often unexamined lens of Black Canadian experience. With original work from mixed-media artists such as Chantal Gibson, Michele Pearson Clarke and Sandra Brewster, The Here We Are Here exhibit is set to inspire wonder while affirming the relevance of Blackness to the cultural fabric of Canada.
One of the most anticipated pieces from the exhibition is Chantal Gibson's Souvenir (2017). Souvenir is an installation of 2,000 black souvenir spoons intended to showcase the ways in which Black Canadians are removed from our national narrative.
Reaching new territories in African contemporary art, the Here We Are Here exhibit is a must-visit for the historically and culturally attuned Canadian. Offering a rich space to learn, the showroom is sure to stimulate your mind (even on the weekends!).
Photo: ROM
---
---