Tessa Virtue and Scott Moir Named Canada's Flag Bearers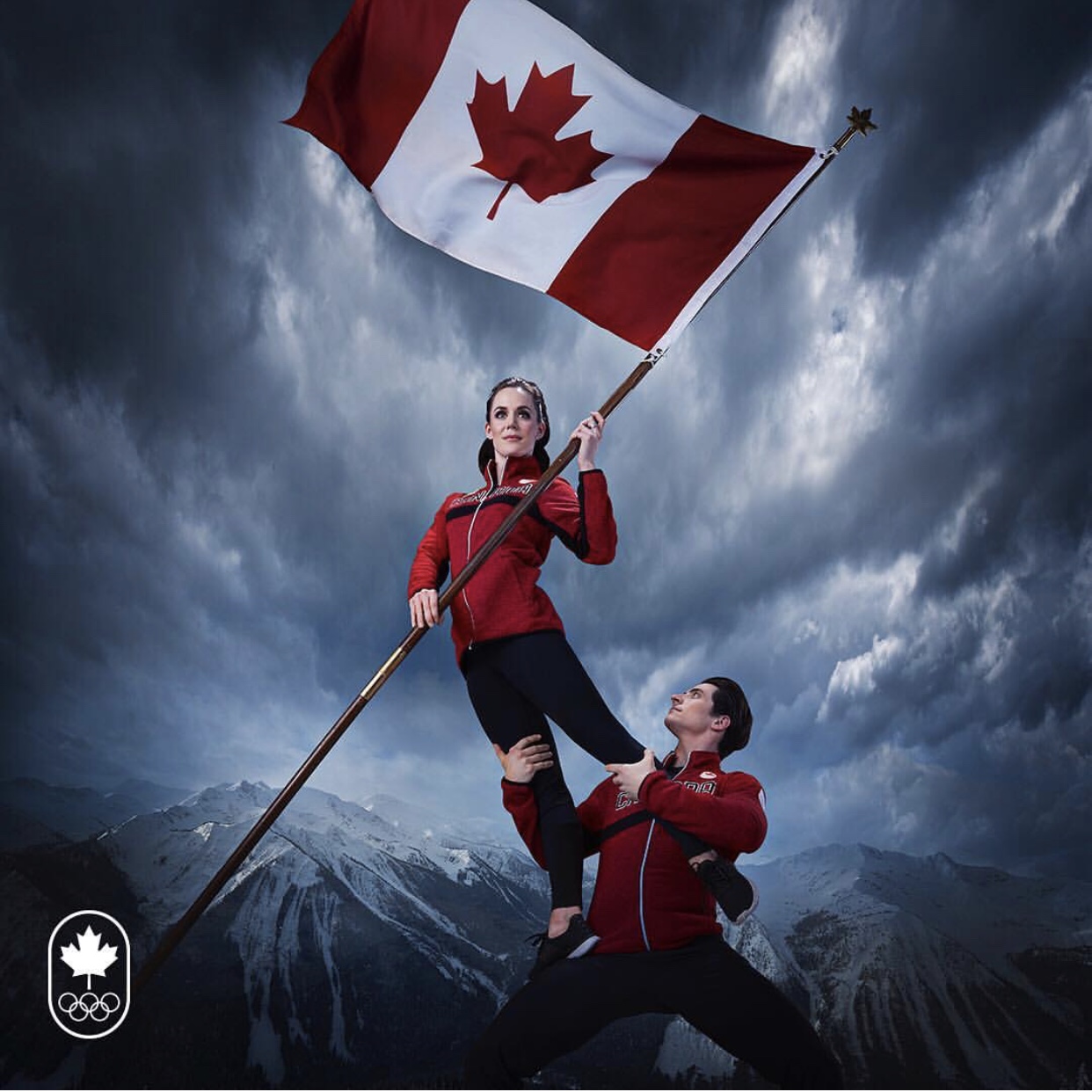 When you think of Canadian figure skating, you can't help but think of Tessa Virtue and Scott Moir. The duo have been part of the Olympics since the 2010 games in Vancouver where they won gold, and with this possibly being their final games the pair will get the ultimate honor. They will be the Canadian flag bearers for team Canada for the opening ceremonies of the 2018 Olympic games in Pyeongchang, South Korea.
Never before has Canada had two people carry the flag into an Olympic opening ceremony. They have had pairs share the flag duties for the closing ceremonies three times though. The choice was announced this morning by Prime Minister Justin Trudeau and members of the Canadian Olympic Committee. During the press conference Virtue said "This is undoubtedly the pinnacle of our career. The honour of carrying the Canadian flag into the opening ceremony at the 2018 Olympic Winter Games in Pyeongchang brings with it a sense of duty, privilege and above all, great pride. Pride in representing a nation whose values stand for unity, diversity, fairness and inclusion. Pride in marching with a team of inspiring athletes who will fearlessly and courageously compete for Canada on the world's biggest stage. Pride in our maple leaf and all that it represents." Moir added "In accepting this unparalleled honour, we commit to embodying the values and standards that make Canada such a special place, and vow to embrace the Olympic spirit in its purest form."
The 28 year old Virtue is from London Ontario. She was on the cover of the Winter 2014/2015 issue of Real Style and was featured in a beautiful photo shoot. Moir is 30 and is from Ilderton, Ontario. They will be the first figure skaters to carry the flag since Kurt Browning did it in 1994 in Lillehammer, Norway. The pair won Olympic gold in 2010 and silver in 2014, and over the course of their career they have also won three Four Continents championships, several Grand Prix titles and 8 Canadian ice dance titles.
Virtue and Moir will lead the Canadian Olympic figure skating team, which is expected to be the country's strongest in 30 years. 17 competitors will be sent, including Kaitlyn Weaver, Andrew Poje, Eric Radford, Meagan Duhamel, Patrick Chan and Kaetlyn Osmond.
---
---