Pastel Kitchens Are The Coolest New Thing In Home Décor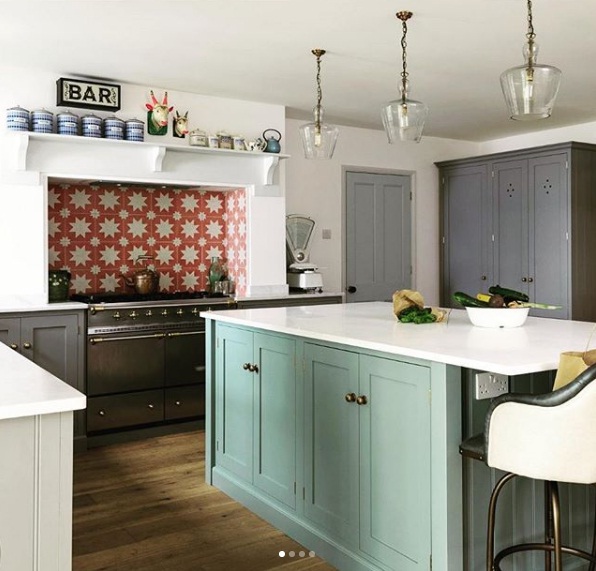 Photo: maguiguindo on Instagram
If you're looking to brighten up your home, there's nothing quite like a pastel kitchen to illuminate your space. Vivid colours may bring the cheery months of spring and summer to mind, but they can just as easily offer some colour for the wintry season. As we prepare for the weeks of snow and sleet ahead, a colourful kitchen can instantly bring colour to an otherwise dull, dreary space. We've curated a few ways to jump into this trend for the season ahead.
Mint green cabinetry: For a kitchen which is lacking in colour, nothing does the trick quite like painted cabinets. Incorporate a mint green-coloured cabinet into a neutral kitchen, for a contrasting effect against hardwood flooring and white walls.
Photo: made_of_sundays on Instagram
Rainbow bright: If you truly love colour and want to incorporate an explosion of multicoloured hues into your kitchen, think of the shades of the rainbow. We are particularly inspired by this Instagram look, which features a pale pink fridge, matching kitchen chairs and gleaming white surfaces. For a finishing touch, a pink, lavender, yellow blue and orange rainbow striped area rug wraps up the space.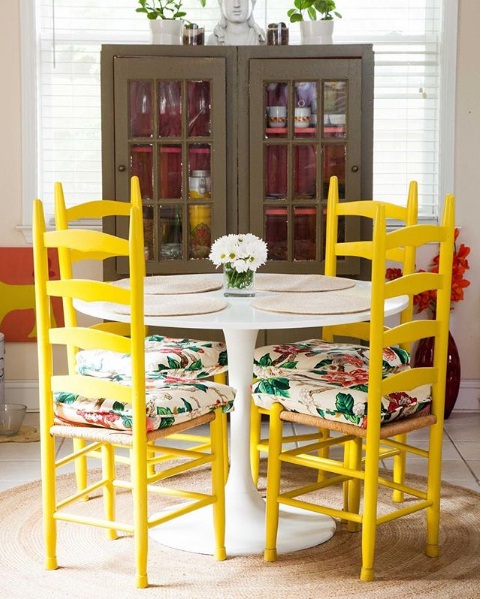 Photo: cottagesandbungalows on Instagram
Yellow and florals: Country chic vibes can immediately offer a refreshing touch, particularly in the form of yellow-painted chairs accented with flowery cushions. A circular table and beautiful blooms can usher in joyful vibes, as we approach the festive season.
---
---