Head To Simcoe County To Lose Track Of Time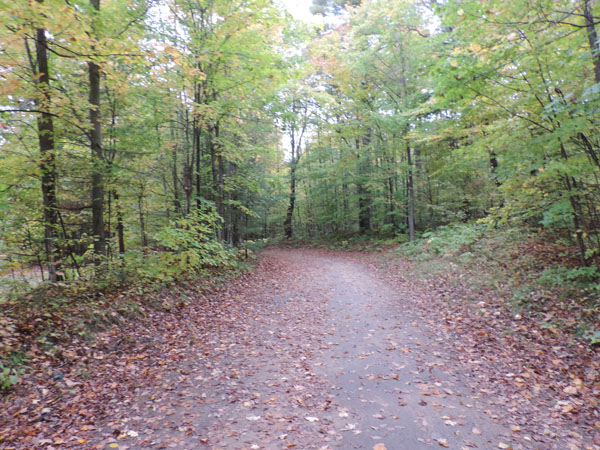 When you think of Simcoe County in central southern Ontario, you may instantly think about skiing or golfing. The Horseshoe Valley is right in the thick of it after all, and the landscape it is situated on is perfect for either of those past times. There is much more to the region however, not the least of which are Lake Simcoe and Georgian Bay, the two bodies of water it is located between. It's a place you will want to visit any time of the year, especially if you are looking to get away from the city for a few days.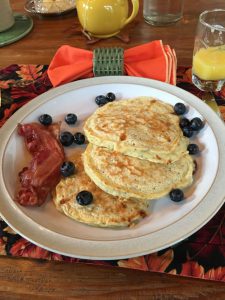 Where to Stay: Like any where you go you will find your fair share of commercial hotels in the region, but if you are looking for something a little different, you'll want to check into one of the many bed and breakfast establishments in the area, such as Forks in the Trail. Forks in the Trail is located in Oro-Medonte, a small township comprised of many small communities such as Coulson, Craighurst and Bass Lake Park. It's run by Doug and Tricia Frost, a friendly couple who not only host your stay, but are a valuable source of information about the region. The large house has a very warm, comforting atmosphere that helps take the load off your shoulders the moment you walk in through the front doors. There are three rooms to choose from, each of which are spacious and have their own balcony to help you enjoy the fall colours and cool air. There are no televisions in the rooms, but if you are coming to a place like Forks in the Trail, you're not coming to watch TV. If you do find yourself hanging around the B&B, there is plenty to do as well. From reading one of the many books in their private library, to playing foosball or table tennis, or even relaxing in the sauna, you could spend your entire getaway just staying on the grounds. Trish also teaches Yoga in her basement studio, as well as cooking classes, and if you feel the mood there are a few trails on their 100 acre property you can explore. As good as all of that sounds, it's still not the best thing; that would be the healthy breakfasts that leave you wanting more. Each day it's a different treat, from a delicious open-faced egg sandwich, to a bacon and pancakes feast, you will start your day right no matter what they put on your plate.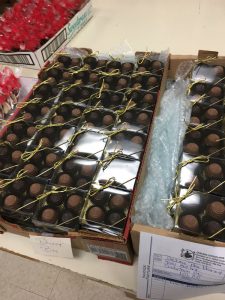 What to Eat: Again, like most places, you will find your Tim Hortons, McDonalds, and other such places, but the real heart of any vacation or retreat, is trying something new. All throughout Simcoe County you will find restaurants that offer something unique you won't want to miss. If you are looking for something tasty and filling that won't break the bank, you simply must visit the Mariposa Market in downtown Orillia. When you walk through the front doors, you will immediately be overwhelmed with the sheer number of baked goods and treats available to purchase, but whatever you do, hold your ground and make your way to the back of the store first. There you will find a wide assortment of fresh sandwiches, soups, pot pies and more, to go along with your afternoon coffee or tea. For just over fifteen dollars you will be able to get yourself a two course meal and a drink, and be too full to go back for dessert afterwards. Don't kid yourself though, as you know you will gladly take home a loaf of lemon bread, or a cupcake or a raspberry cheesecake danish for later.
If you like Italian food, and pizza, you should check out Rustica Pizza Vino for dinner (which as it happens is right across the street from the Mariposa Market). This pizzeria is well known for their Neapolitan-style pizza, cooked in a wood-fired oven. You'll want to make a reservation though, as the place gets rather busy on the weekend and you may find yourself not able to get a seat. If Pizza's not your thing, they also offer a wide assortment of other dishes you would expect at an Italian restaurant, including pasta and risotto. For dessert, you will want to try the housemade tiramisu or the brownie sundae made with vanilla gelato. It's a great way to end a great meal. On your way out of the area, you will also want to make a stop at Chelsea Chocolates, to pick up some of the finest chocolates you will ever taste. This small little chocolate shop has a dedicated team all wanting nothing more than to deliver the best tasting sweets. You don't have to head to their shop to find their work either, as it is sold all over Ontario, but there is something special to be had purchasing the chocolates right out of the factory they are made in.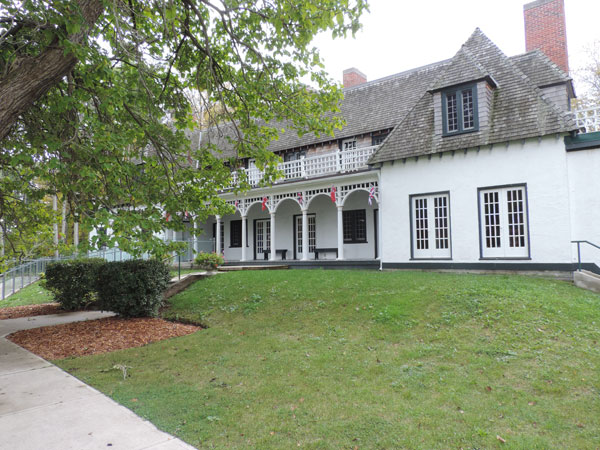 What to Do: Oh you didn't know that Orillia is home to the Casino Rama resort? Well now you do. You can spend a day filled with fine dining, gambling, or even getting a spa treatment all under the same roof, and even check out a concert or comedian later on. If that's not your style, then why not take a relaxing hike, or a mountain bike, through one of the many trails at Hardwood Ski and Bike. Here you will lose track of time as you explore the wooded area and listen to nature all around you as you breathe in the fresh air. The location was one of the facilities used during the 2015 Pan-Am games, in this case for the mountain biking events. And for the record, it's well worth the few extra minutes to take the look-out detour and get a glimpse of the area from high above. There is a lot of history in the area as well, including the beloved Canadian humorist Stephen Leacock's house, which has been turned into a museum. You'll want to take a tour of the grounds and walk out to the boat house right on shore of Lake Simcoe as well. For the wine lover, a visit to the Heritage Estates Winery & Cidery should be on your agenda. Located outside of Barrie, this winery is well known for their artisanal ciders, boutique wines and sangrias. Take a tour, sample the wares, and just enjoy being out in the country. Make sure to check the local tourist pages before heading out to the area as well, as every weekend there seems to be a different event going on. From a local Jazz festival to the annual Pumpkinferno in Pentanguishene, to several local farmers' markets, there is something for everyone.
The best way to get to know Simcoe County is to simply experience it. Come to get away, and lose track of your hectic life. At least for a little while.
Photos: Roderick Thedorff
---
---