Enjoy These End Of Summer Getaways In Ontario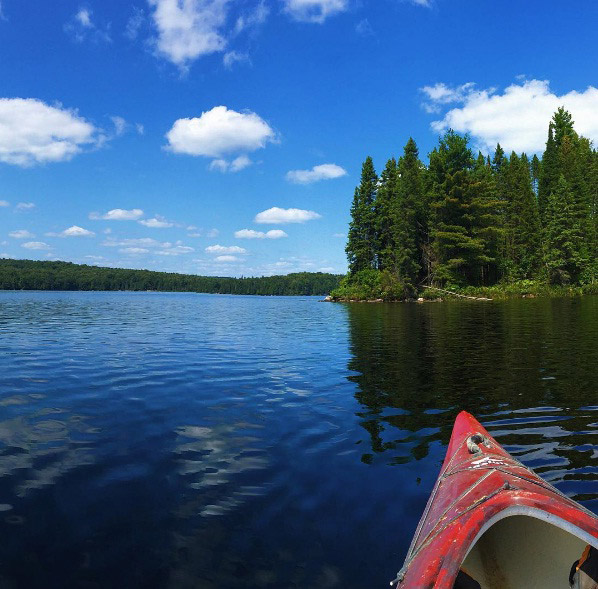 Photo: mack11robinson on Instagram
Summer may be coming to an end, but that doesn't mean that you should stop having fun. As the weather cools, you will be wishing that you spent more time outside while the temperatures were still pleasant! It's not too late to getaway and enjoy what is left of summer. If you're looking for somewhere to go this Labour Day weekend, here are some spots where you can get away from reality and finally relax.
Algonquin Park
If you're somebody who loves the outdoors, then go camping at Algonquin Park. While you are at Algonquin Park, you can go canoeing, fishing and swimming. They are 14 trails where you can go hiking and watch out for the many birds that live in the park. You can visit the Algonquin Logging Museum and enjoy nature by having a picnic with your friends and family.
Muskoka
If you're in need of a girls' getaway or want to spend a romantic weekend with your significant other, Muskoka is the perfect place to go. You can rent out a cottage right by the water and take advantage of the last days of sunshine, by working on your tan. While you're there you can go canoeing, flyboarding and fishing. Just don't forget to pack sunscreen and bug spray, nobody wants to end up with sunburns and itchy mosquito bites!
Niagara Falls
Niagara Falls is definitely a popular destination for anyone who lives in Ontario, but it's always a good idea to visit the Falls one last time before the summer ends. Book a hotel for the weekend and make some memories by having a mini family vacation. If you're travelling with kids, you can check out the Butterfly Conservatory or head over to the Bird Kingdom where there are numerous exotic birds to see. Don't forget Clifton Hill, where you can play arcade games at the Canadian Midway or ride the Niagara Sky Wheel.
Blue Mountain Village
Head south and go to Blue Mountain Village, where there is something to do for everyone. You can stay at the Blue Mountain Resort, and enjoy activities such as mountain biking, riding the open air gondola or zip lining. Lay back and relax at the Blue Mountain beach. When you're not at the resort, you can explore all the local shops and restaurants in the village as well.
---
---