Top Places In Ontario To Rent A Cottage This Summer
With the recent long weekend, and many more to come, more and more Canadians are looking for a cottage getaway. For many Ontarians, cottage country is synonymous with the Muskoka Lakes. However, Ontario is full of other gorgeous cottage hot spots. With our province bordering on four of the five great lakes, there is no shortage of homey cabins to call home for the summer. Whether you're looking for a weekend escape or a home away from home, there are so many places to rent a cottage this summer.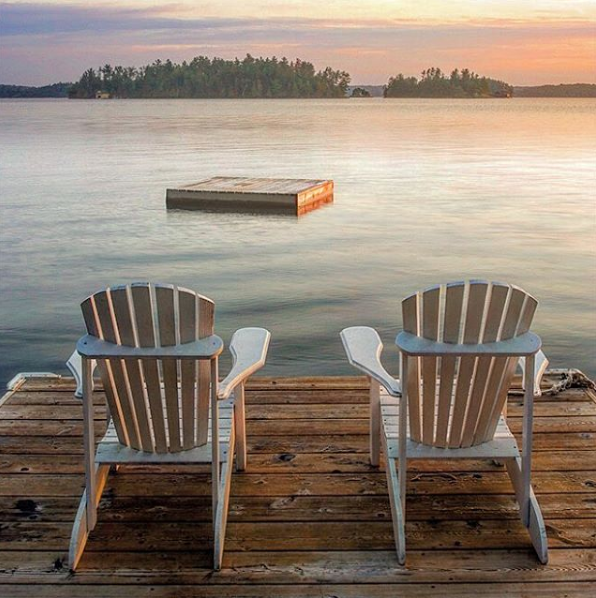 Photo: thislifeofficial from Instgram
Kawartha Lakes
Only a couple hours outside of Toronto, Kawartha Lakes prides itself on peace and tranquility. The municipality is comprised of the surrounding lakes, towns and villages. With a number of lakes nearby, there are a number of cottages to settle into. The area boasts over 600km of hiking trails, Provincial Parks and beaches. With communities such as Lindsay and Fenelon Falls in close proximity, there are many attractions to see such as the Lindsay Golf and Country Club or the Maryboro Lodge Museum. The area is perfect for first-time and seasoned cottagers looking for a combination of the great outdoors and rich heritage and history.
South Hampton
Bordering the shores of Lake Huron, South Hampton is a popular beach and cottage destination. This picturesque community oozes of small-town charm. With over 5 beaches to explore, visitors can relax on the sandy shores or sail the breezy waters. Locals also provide day trips and tours of the area such as the Chantry Island Lighthouse Tour that lets visitors explore the shipwreck filled island. And with a number of cottage and cabin parks across South Hampton, it's easy to find lodging that suits all your getaway needs.
Manitoulin Island
Said to be the world's largest freshwater island, Manitoulin Island is found right in the heart of Lake Huron. Rich with history, the island boasts over two dozen small settlements, First Nations and towns across over 160 kilometres of forests, lakes and rivers. The island thrives on its small-town vibe and Indigenous culture of the Anishnaabeg – people of the Woodlands. With native and non-natives co-existing on the island, Manitoulin Island is a unique place to escape.
Haliburton
Haliburton is a popular cottage country located on the edge of Head Lake. In fact, Head Lake is one of the larger lakes located in the Kawartha Lakes. This village is found in the heart of the Haliburton Highlands – an area nestled among rugged landscape of the Canadian Shield. There is a strong artistic presence in the area as it is home to the Haliburton School of art and Design. One popular attraction is the Haliburton Sculpture Forest where the trails feature outdoor sculptures created by Canadian and international artists.
Collingwood
In the winter snow bunnies flock to the Collingwood area for Blue Mountain Village, however when summer rolls around it becomes a hot spot for cottagers. Located on the shores of Georgian Bay, Collingwood offers opportunities for fishing, boating or just relaxing on the beach. Considered a four-season recreational area in Ontario, Collingwood is perfect for skiing in the winter and experiencing its cottage country in the summer.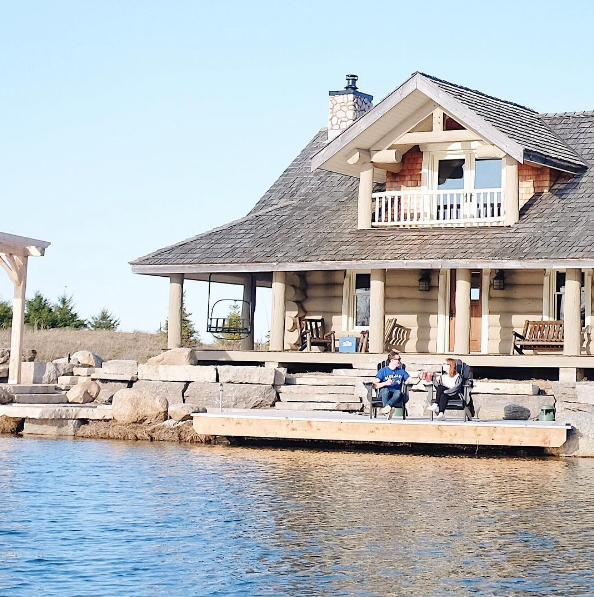 Photo: gingersnapbeth from Instagram
---
---