Home Décor Christmas Gifts For The Design Guru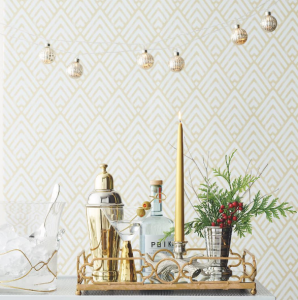 Photo: homesensecanada on Instagram
Considering the winter weather causes many of us to retreat indoors, a pleasant and comfortable living space is essential. This holiday season, consider gifting your loved ones a well-selected item for their home. Whether you're shopping for a fashion lover or an art connoisseur, there is a home décor gift that is sure to suit the interior design lover on your list. Whether you're hunting for champagne flutes or coffee table books, here's our home décor gifting guide for Holiday 2016.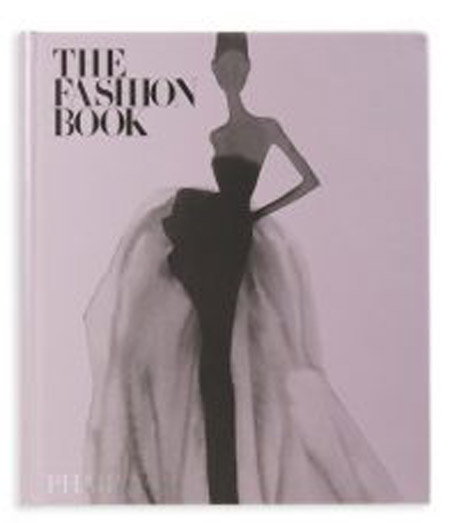 The Fashion Book, Phaidon Press, $56: This hardcover gift edition of The Fashion Book is sure to spruce up any coffee table. Spanning 200 years of fashion, this book chronicles the industry's history, featuring showcases of iconic designers such as Coco Chanel, as well as rising stars such as Alexander Wang. With over 500 pages displaying fashion's best and brightest, this coffee table read is a perfect gift for a stylish woman in your life.
Cathy's Concepts 'Cheers' Champagne Flutes, $80.86: These champagne flutes allow the user to celebrate any occasion in multiple languages. Made from handblown glass featuring cylindrical bells and sleek stems, these elegant glasses are decorated with glass-raising phrases from the United States, Germany, France and the U.K.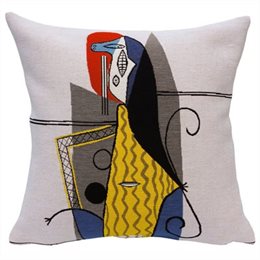 Jules Pansu Picasso's 'Femme Dans Un Fauteuil' Pillow Cover, $199: Art lovers will adore this pillow cover displaying Pablo Picasso's famous Femme Dans Un Fauteuil. Reproduced without modification and in compliance with Picasso's original colours, the Jules Pansu company is the only weaver permitted to reproduce Picasso works onto pillows, making for a unique and exclusive gift.
NEMA Home Fringed Throw, $120: Ensure your loved ones stay warm this winter with a cozy throw. This elegant knit features an intricately pattern in a soft, supple material. With fringe tassels and a heather grey composition, this homey knit blanket is a chic yet comfortable addition to any living space.
---
---