Take A Drive Through The Irish Loop, Newfoundland
Newfoundland is known as one of the best places in Canada to appreciate nature, and its iconic drive, the Irish Loop, is no exception. Beginning in St. John's, the Irish Loop takes the driver on a scenic tour through historic landmarks, charming villages and of course, beautiful scenery. Though the drive itself is under 400 kilometres, most visitors take a full day to enjoy all that the Loop has to offer. We've rounded up the must-see attractions along the Irish Loop that are worth stopping for, whether you're in the mood for whale watching or dining out.
Photo: emieternity on Instagram
Spot icebergs and whales on O'Brien's Boat Tours: 
Set sail with O'Brien's, a boat tour company located in Bay Bulls. Voted Best Boat Tour in Newfoundland, their "Award Winning Boat Tour" claims to be an exciting two-hour ride that offers possible sightings of icebergs, humpback whales, and puffins. The tours take place on passenger vessels which come equipped with a heated cabin, a canteen and even a bar, ensuring that your tour is as comfortable as it is thrilling.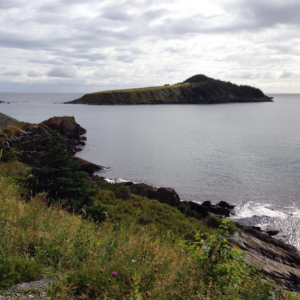 Photo: runknitbreathe on Instagram
Hike the La Manche Village Path: 
Take a break from driving and stretch your legs on La Manche Village Path. This 5 kilometre hike takes visitors on a scenic tour through the Witless Bay Ecological Reserve, an area that regularly attracts puffins and whales, all the way to the La Manche suspension bridge. The trail ends in the La Manche Provincial Park, a picturesque valley that provides ample opportunity for moose and beaver spottings.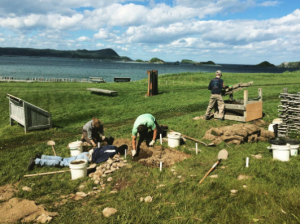 Photo: colonyofavalonfoundation on Instagram
Tour the Colony of Avalon: 
Take a trip through time at the Colony of Avalon, a settlement that dates back to 1621. Now a working archaeological site, the attraction is home to over 2 million artifacts. If you've got a day to spare, try the "archaeologist for a day" program, where visitors work alongside the crew to search for remains of this historic colony. If you're looking for a quicker stop, follow a guided tour through ongoing excavations. Be sure to end your visit in the gift shop, which is home to an incredible collection crafts inspired by the area's rich history.
Dine at the Celtic Knot: 
After a long day of driving and exploring, treat yourself to some well deserved comfort food from the Celtic Knot. Located in Saint Mary's, this laidback pub serves fresh and affordable eats. The setting is cozy and warm, much like the overall atmosphere of the area. This beloved spot serves standard pub fare with an emphasis on seafood, which is fitting considering the restaurant's waterfront location. The fish and chips are known as an in-house specialty, and just may satisfy your cravings for pub grub after a long day of exploring the region.
---
---