Stunning Thanksgiving Floral Arrangements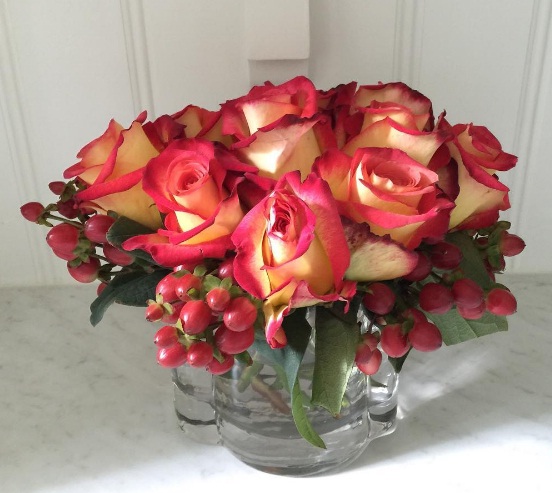 Photo: emersonandellen on Instagram 
For decorating addicts who are entertaining at home this Thanksgiving, the perfect floral arrangement can help to usher festive spirit into your space. Whether you're hosting your entire family or welcoming close friends from out of home, Thanksgiving weekend is officially the time for a sumptuous harvest feast. Along with your delicious turkey and all the trimmings, try decorating your dinner table with a bouquet of gorgeous blossoms. We've curated a few easy ideas to inspire your Thanksgiving décor this season.
Contrast red and yellow roses with dried cranberries: For an immediately inviting space, arrange a bunch of fiery-toned roses with branches of artificial dried cranberries. The look of pale yellow and warm red blooms can easily contrast against the seasonal berries, for a breathtaking effect.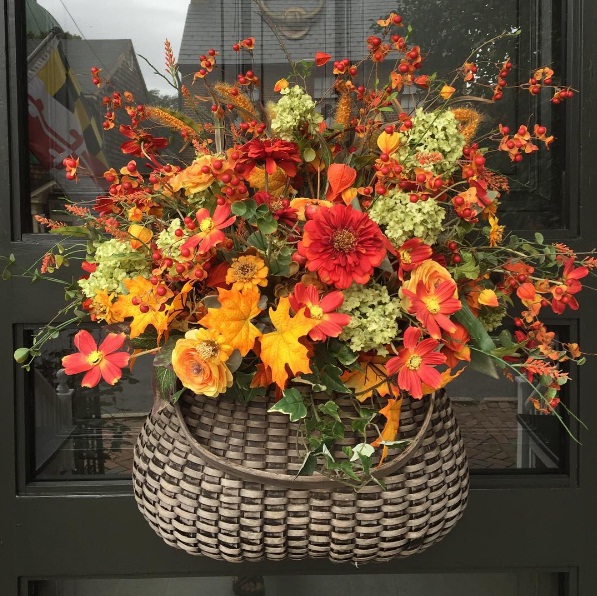 Photo: waggingtailportraits on Instagram 
Turn to a variety of maple leaves, marigolds and sprigs of greenery: If you want to capture the spirit of harvest season, incorporate preserved or faux maple leaves into a festive-looking arrangement. Meanwhile, golden marigolds, greenery and thin branches help to complete the look. Add a few orange and red blossoms to truly bring your floral centrepiece to life, and arrange everything in a woven straw basket.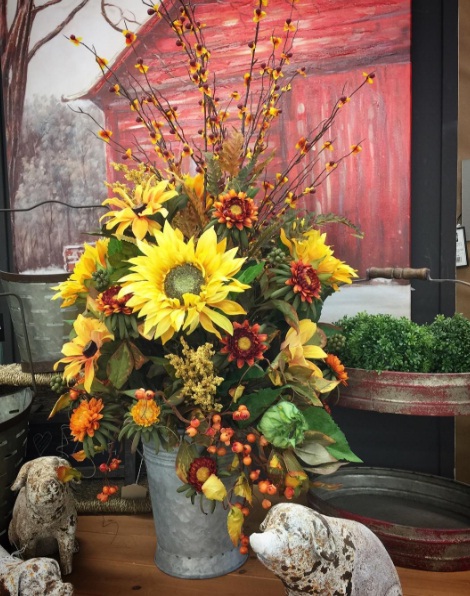 Photo: ricegiftgallery on Instagram 
Decorate with sunflowers for a beautiful sunny feeling: While summer may be dearly departed (at least for another season), the buttery colour of sunflowers can help to extend the spirit of the season. Try placing a few large sunflowers, dried berries and oversized green leaves in a metal bucket. The rich tones create an eye-catching effect, while the splashy blooms can bring cheer and warmth to your home.
---
---