Gorgeous Kitchen Island Decorating Ideas For Fall 2016
Photo: livellorealty on Instagram
For homeowners who are anxious to upgrade their spaces, there's nothing quite like the perfect kitchen island to instantly bring a polished touch to your home. Whether you plan to serve cocktails or use your kitchen island as a station to house your baking materials, this space is truly an essential accent. This season, draw your inspiration from the trend and create the ultimate kitchen island to suit your decorating tastes.
Turn to pastel blue and wooden finishes: If you're craving a pop of colour in your kitchen, turn to pale blue paint for the ultimate kitchen island. Meanwhile, a dark wooden surface can contrast effortlessly with your pastel-toned kitchen island for a flawless effect. Add dark hardwood flooring, white kitchen cabinetry and hanging silver lamps in order to create a gorgeous space.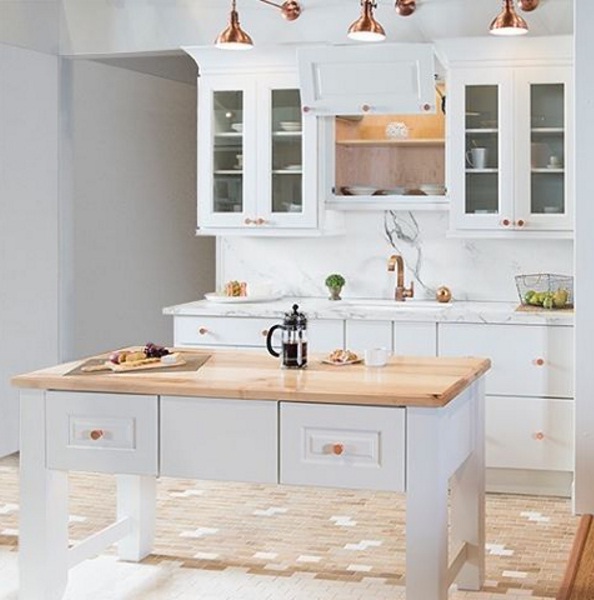 Photo: creativetileimports on Instagram 
Decorate with white paint and blonde wood: For those who are craving simplicity at home, the look of a blonde wood and white kitchen island is a perfect touch. Decorate the rest of your kitchen with coordinating white shelves and funky copper lighting fixtures.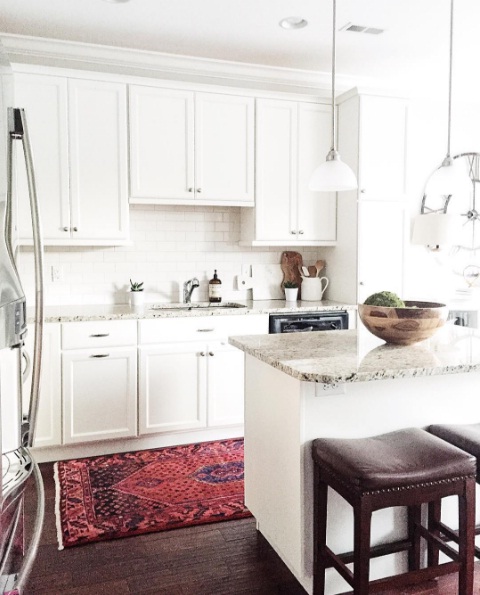 Photo: pillowsandpickles on Instagram 
Use gleaming marble for a sophisticated effect: Try bringing the illusion of luxury into your kitchen, with light grey marble countertops against striking ivory. If you want to introduce colour into your space, adorn your floors with a red and blue exotic printed area. As for the rest of your kitchen, dark leather bar stools and shiny silver appliances help to bring your kitchen island to life.
---
---