Move Over Instagram, We're Heading To VSCO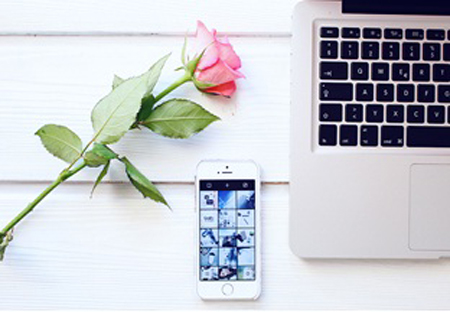 Photo: Pinterest
By: Emmy Gnat 
See it, snap it, and post it. Seeing life through their lenses, appreciating the small details around them, and then publishing it on social media is how these smartphone photographers work. They share their lives on platforms that have been exploding with users – one of the most popular being Instagram. Launching in 2010, Instagram has grown exponentially in popularity being used by everyone from pet celebrities to real celebrities. Likes, comments, followers, and filters are all only a download away. But, like all trendy apps, they get remade, remodeled, and revamped. In come VSCO Cam, Instagram's more hipster and artsier cousin. It was initially started in 2011 as a simple photo-editing app in made for graphic designers, but with over a million downloads in its first week VSCO became a go-to editing and sharing app.
VSCO's filters are designed to take away gimmicky and cheesy looks from pictures leading you to the most authentic and perfected photo. Designed by graphic designers, the filters bring more of an appealing and realistic look to photos rather than the colour tint that the Instagram filters give. VSCO brings together a new crowd of users as well. Now that Instagram is being used by a multitude of mom #GNO selfies and iPad videos, it's gone from artistic and creative to a plain photo sharing site.
VSCO allows you to post without the "like" stress. Everyone who has used Instagram has felt the Insta-anxiety of not getting to 11 likes before the two-minute mark. The creators of VSCO had a goal not to create yet another money grabbing social media app, but rather an app that allows people to share the photographs that make them happy. Co-founder Joel Flory told The Verge in August of 2013 that he, "wanted to create a platform that honored the art [our users] created without likes and comments". If you're craving the likes, no worries, it's easy to share your photo with the 4 million other combined Instagram and VSCO users under the hashtag #VSCOCam on Instagram. Once you're done editing, you can choose to upload photos to your Grid, which is a slicker alternative to an Instagram profile.
So, say goodbye to Kelvin and hello to C1. Once you've escaped the over saturated, hashtag infused, caption madness that is Instagram, you'll be thankful to be with such cultured and talented smartphone photographers.
---
---
SUBSCRIBE NOW
Free to join! Get the hottest fashion, beauty and celebrity news, enter exclusive subscriber giveaways and be the first to receive the full digital version of REAL STYLE magazine every month.
JOIN NOW!