Easy Kitchen Decorating Ideas For An Inviting Space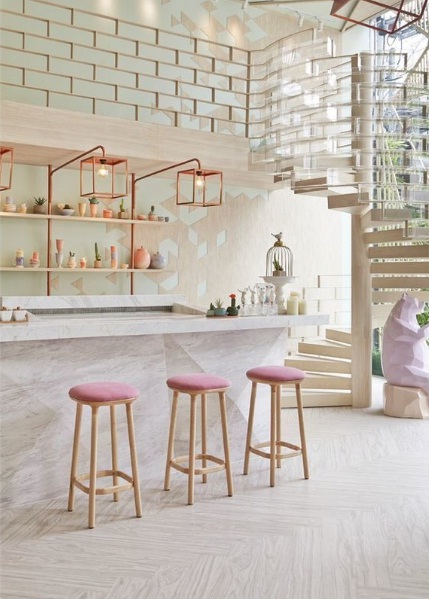 Photo: homeadore on Instagram 
For decorating enthusiasts who are looking forward to refreshing their homes this season, the ultimate home makeover can start in your kitchen. Whether you're a culinary enthusiast or simply craving a sleek kitchen upgrade, updating this part of your home can help to usher in spring. As you embark on your next decorating adventure, here are a few ways to breathe new life into your kitchen now.
Use playful pink stools and marble countertops to create a hint of glamour: If you're aiming for a girlish space, try swapping your dated beige chairs for light pink bar stools. For a perfect finishing touch, complete your décor statement with light grey hardwood floors and shiny marble counters. Meanwhile, wall shelves filled with whimsical knick-knacks and trinkets help to bring a fairy tale feel to the room.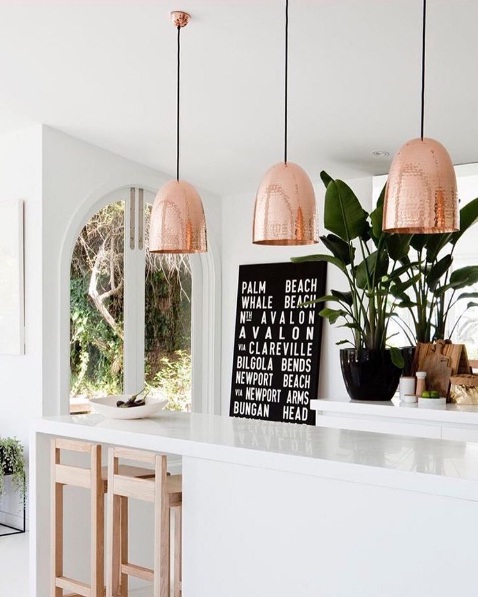 Photo: your.whitney on Instagram
Incorporate sleek ivory walls and elegant copper lighting into your space: For a hint of understated elegance, try revamping your humble kitchen with hanging copper pendant lamps. Try creating a contrasting effect, with the use of shining white countertops, ivory-coloured walls and fresh greenery.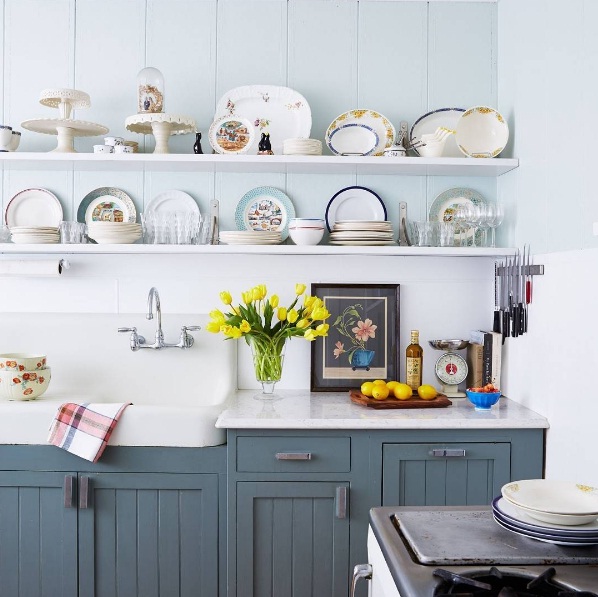 Photo: countrylivingmag on Instagram 
Adorn your kitchen with pale blue walls, decorative porcelain dishes and slate grey cabinetry: If you prefer the subtlety of farmhouse décor, replenish your kitchen walls with a coat of light blue paint. Add white open shelves decorated with an array of decorative ceramic dishes, and complete the look with gorgeous yellow tulips placed in a clear glass vase. For a coordinating effect, kitchen cabinets painted in shades of rich slate grey can easily emphasize the soft neutral and pastel tones in the space.
---
---