Fall 2023's 5 Best Coat Trends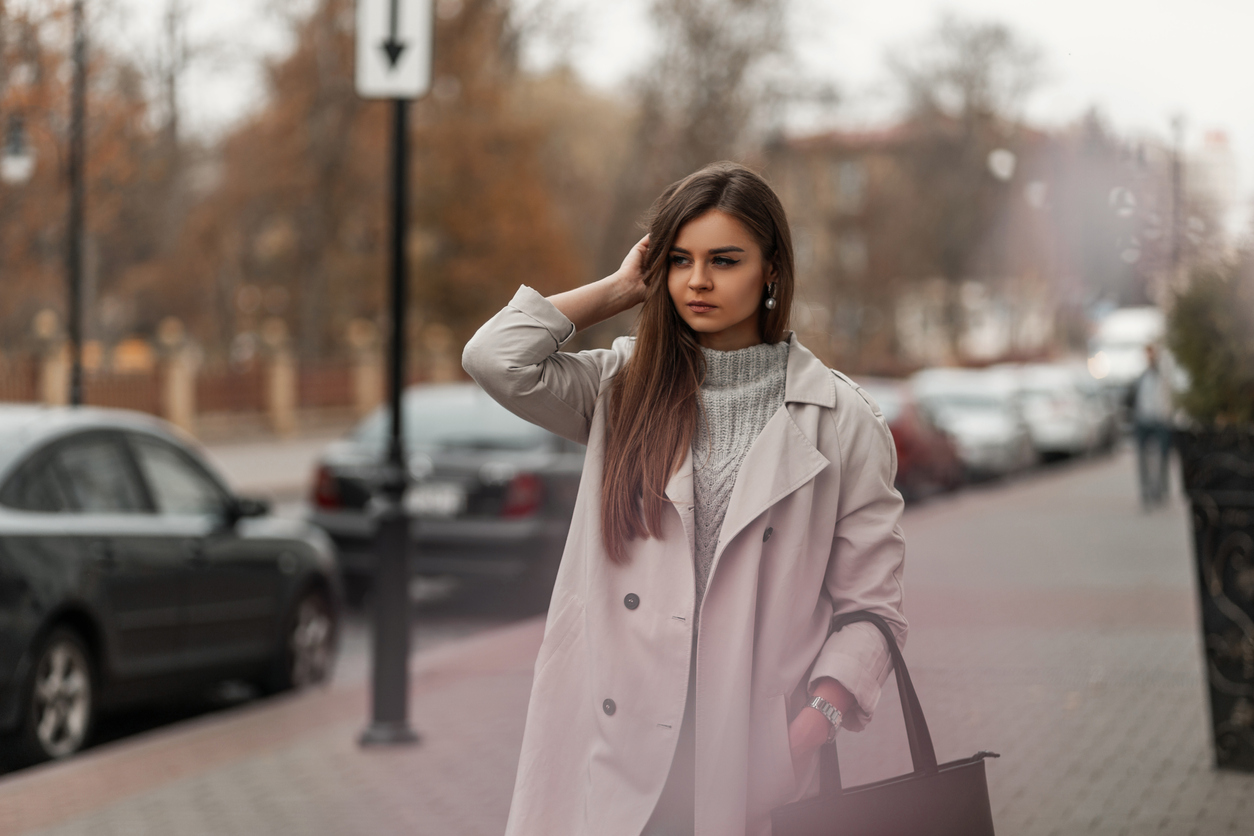 This year, along with the Canadian Thanksgiving weekend, came cooler fall weather. This means of course it's time to dig the jackets and coats out storage and back into your closets. While some of them are sure to still be in good condition, not to mention on point when it comes to trends, a few of them might need to be replaced. Instead of thinking of short term fixes as well, you should also be thinking ahead to the cold winter that will be arriving in the next couple of months. You also need to keep in mind that you will need different jackets for different events, from casual office wear to former dinners or just heading outside for a walk. Your jackets can make a fashion statement, and always needs to be on trend while keeping you warm and dry. Here are some of the best coat trends you should be considering this year.
The Trench Coat Returns
After a few years of being tucked away in your closet, the classic trench cost is back in style this year. You can find some great choices for classic trench coats on the Fall 2023 runways, but the ones you should be most interested in are ones that are both versatile and chic, while highlighting your silhouette. There are plenty of materials to chose from as well, including traditional fabrics, leather and faux leather, and more. Whichever you chose however, you should make sure it stay traditional, with double-breasted designs and storm flaps. Oversized designs are popular this year too, as they are easy to layer. Dark and muted coloured trench coats remain popular, but this year also saw plenty of beiges.
The New Biker Jacket
Leather biker jackets have long been a classic wardrobe staple thanks to it's ability to add an easy streetwear vibe to your look. While the look has returned for 2023, it does have a notable change this year. Vegan leather has been extremely popular on the runway, and now it's taken over the biker jacket scene as well. It's not just traditional black either, but colour blocks with bright hues instead. It's meant to make you feel good, and boost your mood, when the weather makes everything grey and dark. You will still find the vintage jacket out there however, with lapel collars and silver zippers, if you do feel like keeping things retro.
The Always Elegant Wool Coat
When you are looking to keep warm, yet still be stylish, you can't go wrong with a wool coat. Several runways showed the world that not only are wool coats are still trendy, but they are available in several styles and colours as well. Wool coats are versatile, and one of the best materials to keep you warm during those cold days and nights. Some styles you may want to consider include: the straight style, peacoats, single or double breasted, belted coats, collarless, and a wrap wool coat.
Soft Faux Fur Coat
Wanting to look elegant in fur, without harming any animals? Faux Fur has become more and more popular over the years, and this year they are a must-have. There are several styles and colours to choose from, but all are fun to wear, warm and very lightweight. Animal print designs saw the most action on the runways for Fall, especially long jackets and fluffy teddy coats.
The Aviator Jacket
The Top Gun sequel may have been last year's news, but the aviator jacket is on trend this year. For those not into wearing biker jackets, they may enjoy the aviator jacket instead. Considered to be one of the top fall/winter coats trends of 23/24, these jackets will keep you looking good and warm at the same time. Naturally oversized they are perfect for layering, and can be worn with jeans and a t-shirt or skirts and tights. It's up to you!
---
---