Nike Is The World's Most Valuable Apparel Brand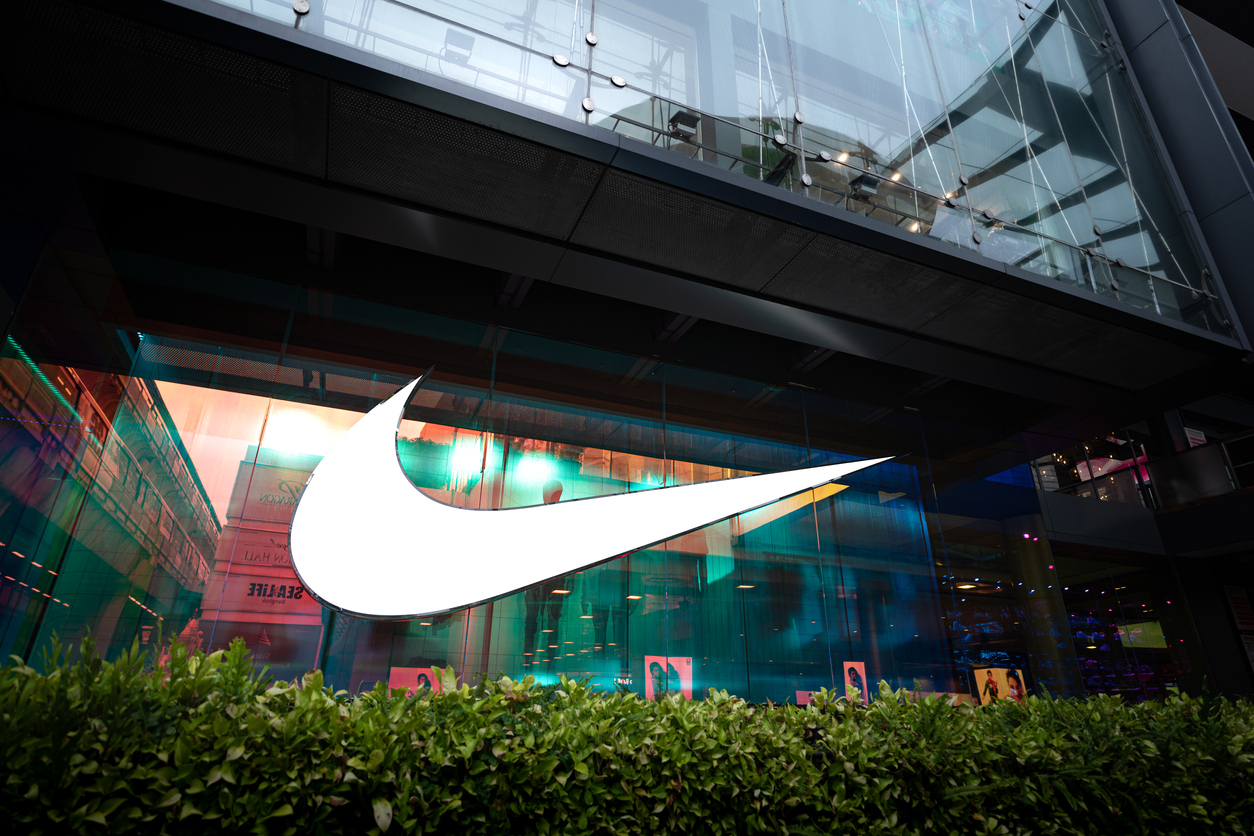 Once again Nike is the world's most valuable apparel brand, according to leading brand valuation consultancy Brand Finance. The footwear giant is valued at 31.3 billion US dollars, which puts it 5 billion dollars ahead of its closest competition, Louis Vuitton.  The surprising thing is, Nike's value actually declined this year by 6%. In a released statement, Annie Brown, General Manager of Brand Finance UK, said "From its relentless commitment to innovation, ability to stay ahead of market trends, and extensive partnerships with athletes worldwide, Nike has firmly cemented its place at the top of the apparel industry. In 2023, the brand is continuing to leverage its enormous global influence and reputation to empower positive change in the sporting world and beyond."
The top ten brands on Bran Finances list are:
Nike: 31.3 billion USD.
Louis Vuitton: 26.3 billion USD.
Chanel: 19.4 billion USD.
Gucci: 17.8 billion USD.
Adidas: 15.7 billion USD.
Hermes: 14.2 billion USD.
Dior: 13.2 billion USD.
Cartier: 12.5 billion USD.
Zara: 11 billion USD.
Rolex 10.7 billion USD.
New Balance is a new comer to Brand Finance's list, and has been labeled the one to watch. This value climbed by 11% to 1.8 billion USD, thanks in part to the recent triumph of Coco Gauff at the US Open. During the event she and her family wore custom-made 'Call me Champion' shirts made by New Balance. Earlier in the year she unveiled signature New Balance shoes, the CG1 Vintage, which saw a sales spike after her victory. New Balance appears to have picked a very hot rocket in Gauff, and by attaching their name to her, New Balance should continue their climb upwards.
The top Canadian brand on the list was Lululemon, which ranked 16th over all. The brand had a 30% value increase to 5.5 billion USD. The Vancouver based company's success is due to their innovative product expansion, growth in new markets and elevated customer experience. The brand will have opened 50 new stores across the world by the end of the year, showcasing their strong financial growth. Laurence Newell, Managing Director, Brand Finance North America, stated, "As Lululemon celebrates its 25th anniversary this year, it remains dedicated to its roots, emphasizing its role as a local, community-focused brand on the global stage. With consistent year-on-year brand value growth, Lululemon has now secured 16th position among the world's most valuable apparel brands, proudly standing as the only Canadian brand in this ranking."
The fastest growing brand however was French fashion house Celine, with a brand value increase of 51% up to 2.9 billion USD. Celine has seen remarkable growth due to their extensive social media marketing and advertising campaigns. Their online campaigns are second to none. While luxury apparel has faced many challenged in the post-pandemic era, brands like Celine, Louis Vuitton, Dior and Gucci have learned to adapt and properly use e-commerce and social media to their advantage.
Brand Finances evaluates over 5,000 of the biggest brands each year, publishes over 100 reports, and ranks the best of the best in all sectors and countries. They include the top 50 of the world's and publish them in their annual Brand Finances report.
---
---