What's New Is Old In Victoria Secret's Icon Campaign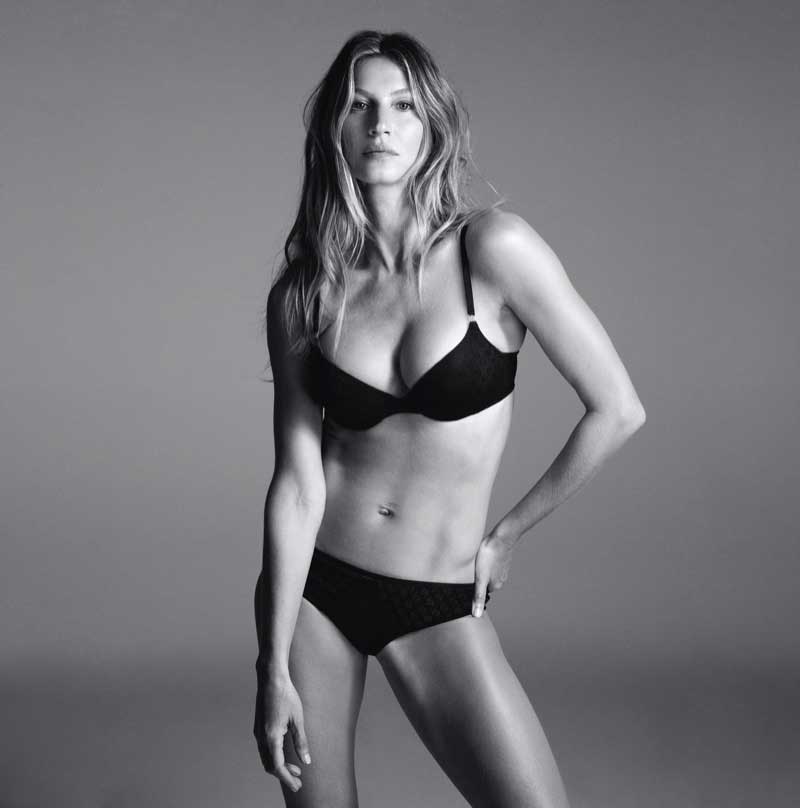 It's hard to believe that it's been 4 years since Victoria's Secret canceled their annual fashion show. Of course a lot had changed over the years, and people had just stopped watching it partly because of their outdated standards of beauty. Many other lingerie companies had moved forward, offering inclusive sizing and diverse models on the runway, but Victoria's Secret had stayed the course with their thin models and not for everyone reputation. The brand is trying to change their image now however, and they are starting by looking to some of their past icons.
Some of Victoria's Secret supermodels from the past have been brought together for their new campaign The Icon. Gisele Bündchen, Naomi Campbell, Adriana Lima and Candice Swanepoel are being teamed with some of their newest models Adut Akech, Hailey Bieber, Paloma Elsesser, Sui He and Emily Ratajkowski. It's their attempt to make a return by rebranding their business after a few turbulent years. The Icon, is a new bra and underwear collection they hope catches on. Victoria's Secret promises the collection offers the "first-of-its-kind lifting and shaping technology".
Swedish fashion photographer Mikael Jansson took the photographs, which are a mix of black and white and colour photography. The collection will be front and center of the returning fashion show this fall as well, now simply called The Tour. Not much is known about when and where The Tour will appear, but the company is promising a star-studded lineup. More than likely this includes some of the faces that have returned for this campaign.
No longer called Angels, due to Victoria's Secret retiring the phrase back in 2021, Bündchen, Lima and Swanepoel are now simply called Icons. This isn't Victoria's Secret's first attempt at rebranding either. At one point they launched campaigns featuring ambassadors they called the VS Collective, which included celebrities such as soccer star Megan Rapinoe and actor Priyanka Chopra Jonas. While the VS Collective is still very much part of the company, it's unclear if the Icon campaign is part of it.
Even with a rebranding, Victoria's Secret is still facing an uphill battle if they hope to reclaim their former glory. Competition is stiffer than ever, and many still view Victoria's Secret as outdated, with an unreasonable view of beauty. On top of that, earlier this year CEO Amy Hauk abruptly resigned less than a year into the job with very little of an explanation, and of course there is also the matter of the company being linked to disgraced financier Jeffrey Epstein in a Hulu documentary called Victoria's Secret: Angels and Demons last year.
Photo: Victoria's Secret
---
---