7 Hot Swimwear Trends Making A Splash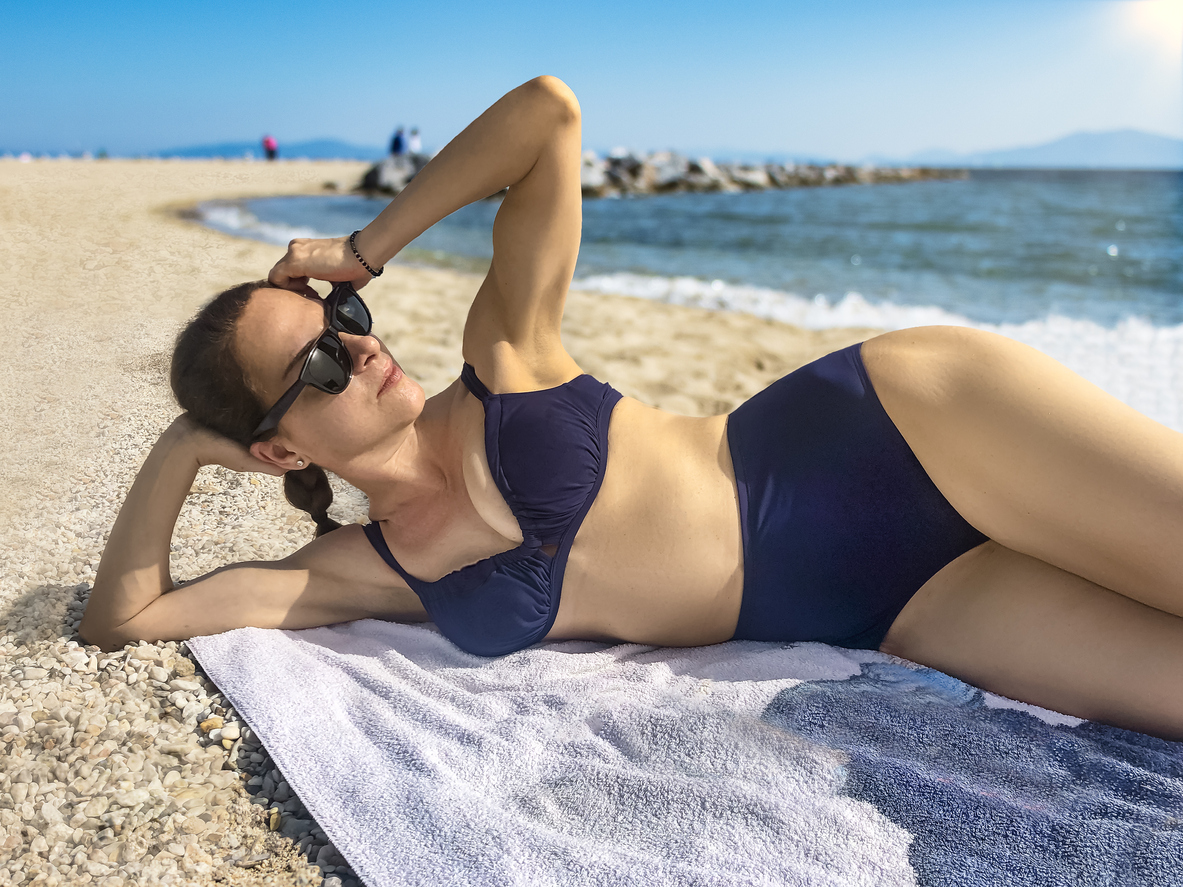 While the official start to summer is still a couple of weeks away, the warmer weather has already arrived. This means it's time to go through your closet and figure out what swimwear you'll need to pick up in time to start lounging on the beach and soaking in the sun. Like most fashion, swimwear trends come and go, and what was hot last year, probably isn't in style anymore. Swimwear designers have come up with some brand-new textures and styles for 2023, and here are some of the hottest you'll definitely want to try out.
Athletic Swimwear
The athletic bikini trend is coming in hot this year, and you don't even have to be a scuba diver or volleyball player to take advantage. This sporty trend features asymmetrical straps, full-coverage tops and bottoms (unlike other bikini trends), with playful cutout details. Many feature colour blocking as well, giving you a look that will help you stand out.
Matching Minis
One of the biggest trends seen on the runways of Miami Swim Week was matching mini-skirts. The mini skirt has become an essential third piece to the two-piece bikini, which is great for those looking to head to a resort and not wanting to change clothes between the pool and the bar. It gives more modest coverage, while keeping things sexy.
Retro Print Swimwear
There's something romantic about vintage-inspired floral silhouettes, which means it's great they are back in style of 2023. What's new this year however are the small details on the suits, including ribbon closures, bows and ruffles and the use of silky fabrics. The best part? This trend is found in both one-piece swimwear, and bikinis.
Long-Sleeve
It used to be that long-sleeve swimwear would only be seen on the beach volleyball courts or surfers, but all of that is changing for 2023. Cropped long-sleeves, zipper rash guards and square necklines, give plenty of coverage. You can find this trend in brightly coloured one-piece swimsuits and even bikini tops.
Mermaidcore
While it might just be a coincidence that The Little Mermaid is in theatres right now when this trend is taking off once again, Mermaidcore is definitely back. This chic trends offers a range of sunset and ocean inspired colours, to shimmering scale-like textures, scallop-edge bikini tops and thematic prints. This trend will help you toe the line between metallic and shimmer all summer long.
Sequins
The popularity of sequins come and go, and always brings to mind the disco era of the 70s. This trend may not by the most practical, but it will help you shimmer in the sunshine. It's more of a trend you use to lazy around poolside, then actually getting into the pool. One thing for certain, you will stand-out!
High-Waisted Bikinis
This throwback trend gives the bikini wearer a lot more coverage, while allowing them more room to be embellished with things like buttons and seersucker. They exude vintage charm, while staying just a little bit edgy. This trend may not be for everyone though, as it does lean towards the more athletic body type though.
---
---