Your Guide To Helping Your Daughter Find Their Dream Prom Dress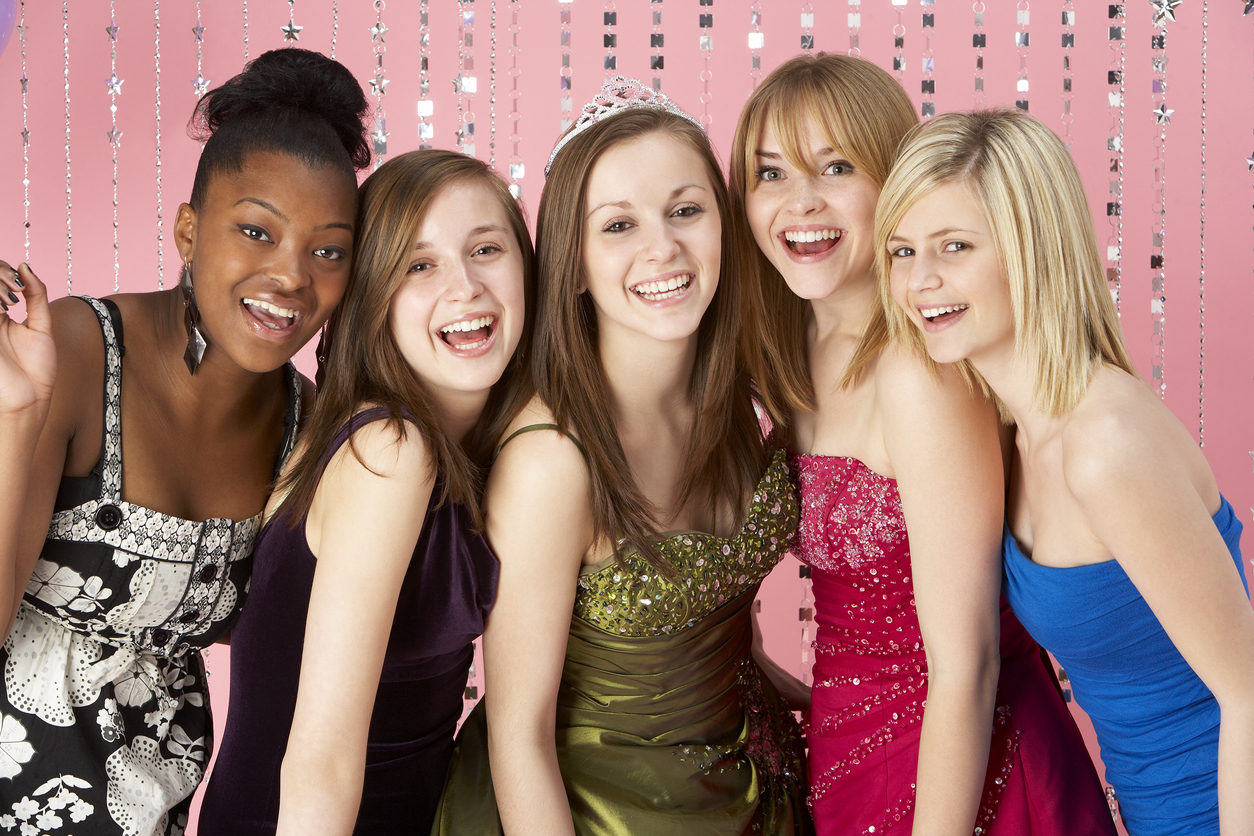 Whenever you think about your high-school graduation several things probably come to mind. You remember your date, the song that was playing during your first dance, the name of the person who spiked the punch, and of course you remember your dress. In fact you probably remember more about your dress than anything else. If you're like us, you probably have a teenager rushing around trying to find the perfect prom dress right about now, and panic is starting to set in. Don't fear however, we've got your back, much like you've got theirs. Here are a few things to keep in mind when helping them find the perfect dress.
They Need To Dress For Them
The first thing your teenager needs to keep in mind is that they are not just after the perfect dress. They are searching for a dress that is perfect for them. It needs to suit their personality and their body type. Of course they are looking for something flattering, but they need to find the dress that makes them feel good about themselves, no matter what their shape is. It shouldn't hide the things that bothers them about their body, but instead complements the uniqueness of who they are. It needs to make them feel confident about themselves. This means of course that the latest trend may not be right for them, and that the dress they are looking for might not be found in the boutique stores they normally would look in. Even if there is a theme to their prom night, the dress they choose still needs to be one they are comfortable wearing.
They Need To Try Multiple Styles
Not everyone can find the perfect dress on their first try. To make matters worse, if your teenager keeps trying the same style over and over again the process can take a long time to complete. Let them know that they should stay open to trying different lengths and cuts; even if it's the exact opposite of what they think they are looking for. They should also be sure to see how the dress moves. They are going to be spending at least part of the evening dancing, so they want to make sure it's not overly tight. It should be comfortable, but not too casual, after all, they are going to be wearing the dress for several hours that night.
The Colour Is Key
Once they've found a style they like, it's time for them to focus on the colour. Most prom dresses come in a variety of colours, so knowing which shade looks best on them in important. The key is picking a shade that complements the hair, eyes and skin tone. Make sure the dress doesn't make them look too pale, or too dark. Keep in mind that the dress's colour can really influence their mood for the night too. Patterned dresses are always an option, and will allow them to be as bold as they'd like.
What Are You Waiting For?
It's always important to get started as soon as possible. The more time your teenager has, the better their odds of finding a dress they like. Only time can help them avoid being rushed into buying something they aren't entirely in love with. They might go back to a store several times too, trying on the dress over and over with different people so they can get more opinions. Shopping for prom dresses online is almost impossible to do as well, because finding the right fit is even harder. What it all boils down to is this, the more time they have to shop, the happier they'll be.
---
---