Restyle Vintage Fur Instead Of Buying Fake Fur Coats
2022 Winter Fashion Runways have spoken and the fashion gods want us warm and comfortable for the winter season. Loose and comfortable fur coats or rather faux fur coats ruled the runways as the ultimate go to for winter attire.
From Fendi to Balenciaga, fuzzy, fluffy and oh so cozy outerwear was the go to fashion choice.
We love the look of an loose style fur, but we don't love the material of choice- faux fur. While the synthetic material has certainly come of age from its renewed use a few years ago, whilst the look is there- the environmental and even health issues associated with the material is still as prevalent as ever.
Frankly we prefer finding a vintage fur coat in great shape and restyling it or up-cycling for our winter coat. Yes we realize that real fur has had very negative connotations associated with its use for many decades and we are most certainly NOT advocating buying new fur or continuing using or breeding animals for the use of their pelts. What we are is VERY pro environment and pro recycling and up-cycling! With restyling and reusing a vintage fur, not only are you recycling and giving new 'life' to vintage natural garment, but you are also helping the environment in a big way.
How? Well many of the faux fur garments are made from the same stuff that your plastic bottles are made of- yep- plastic or a form of it and use harmful artificial dyes. It is also non biodegradable and will take as much time as those pesky bottles to degrade in a landfill- last we read was 500 years. None of which is good for the environment.
Shopping and finding a vintage fur ( better yet take one from grandma's or mom's closet) and having it restyled for an up to date fashion look is a lot of fun in itself. Take a look at some of our editors remodelled furs.
BEFORE: Good quality sable fur with an outmoded style was purchased at a vintage store. A quick trip to the furrier confirmed that the pelts were in good shape with many more years of wear left to the fur.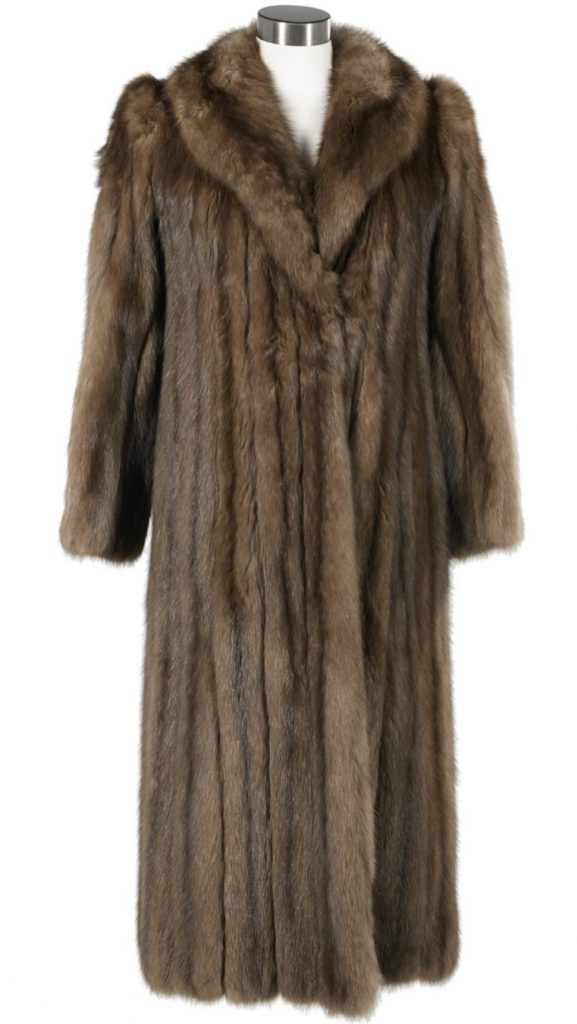 AFTER: The old fashioned style of the original coat was completely reimagined into the new horizontal stripes with a stand up collar and Versace style lining.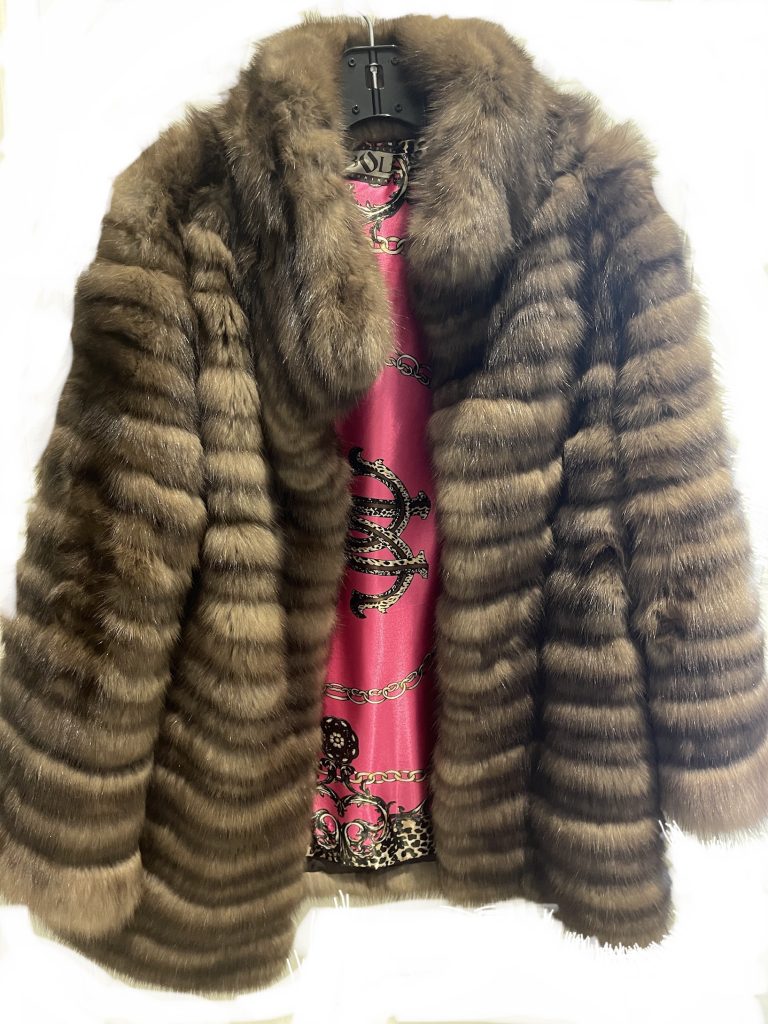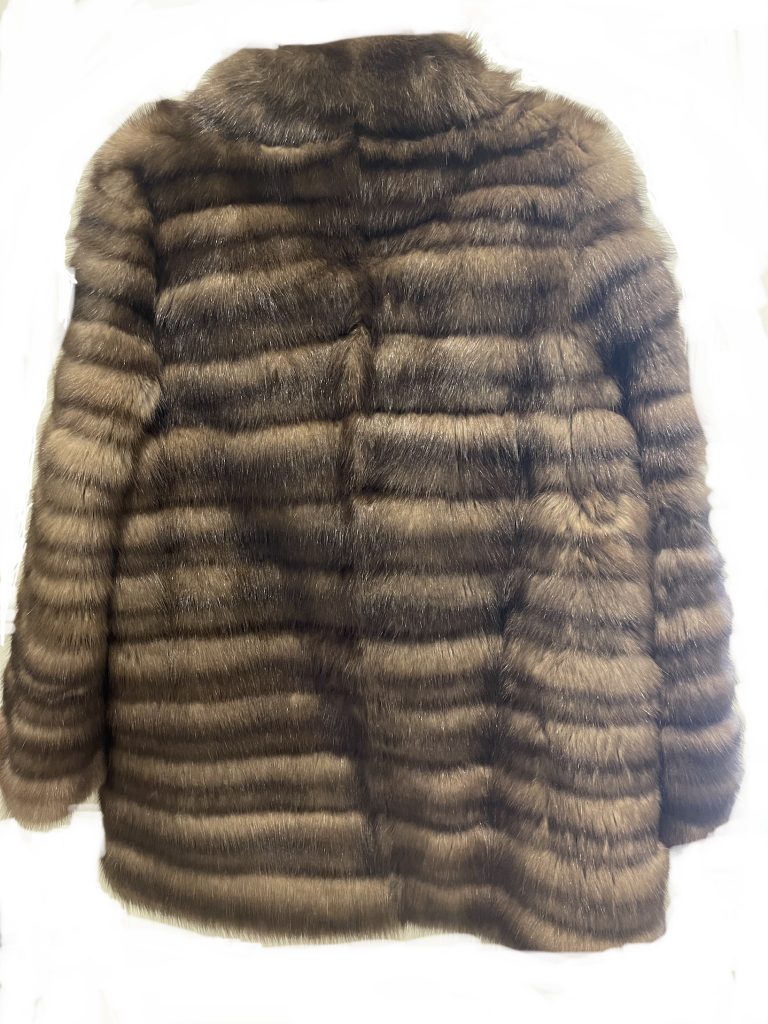 A sable fur jacket (most expensive fur) of this style and look would cost over $8,000. Our original coat cost $1000 and another $1000 for remodelling. Now we have a stunning, modern jacket and saved ourselves a bundle. Now there is a fur you can be proud of wearing, as well as styling warm and stylish this winter.
runway photo credit: Harpers Bazaar
---
---