Trend Alert: Embellished Denim Jackets
The basic denim jacket is a wardrobe staple (who doesn't own one or even four, for that matter?). But versions that are a little more extra and adorned with embellishments are the next best thing. Make like a jean queen and start your hunt for the perfect one.
Here are a few to begin your search: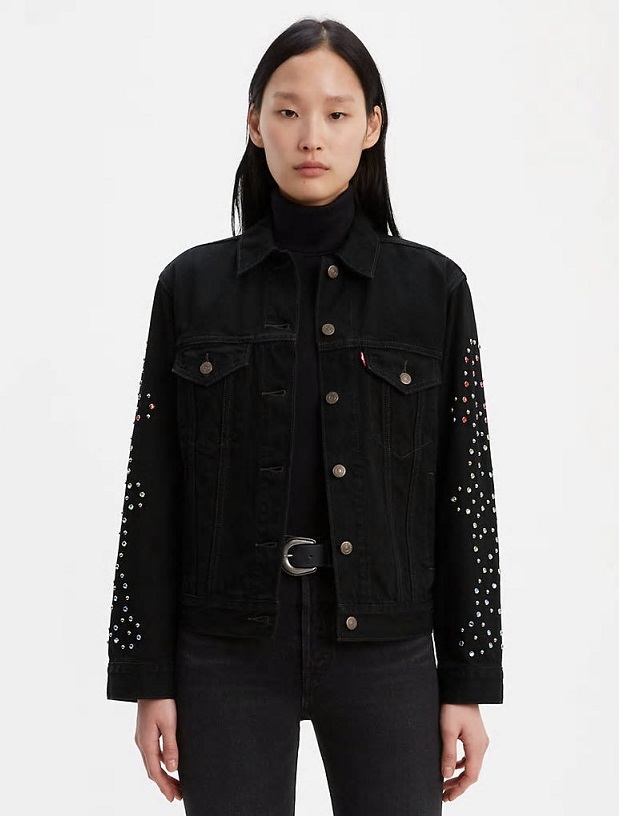 Levi's Ex-Boyfriend Trucker Jacket, $228: Coloured rhinestones trickle down the outer sleeves of this noir option, and is perfect for adding a little sparkle to an all-black-everything look. Wear your heart and sparkles on your sleeves.
Miu Miu Oversized Denim Jacket, $1890: Looking to dabble in the trend, but don't want to commit too heavily to the cause? This pick leaves the gemstones on the collar, for just a touch of bling.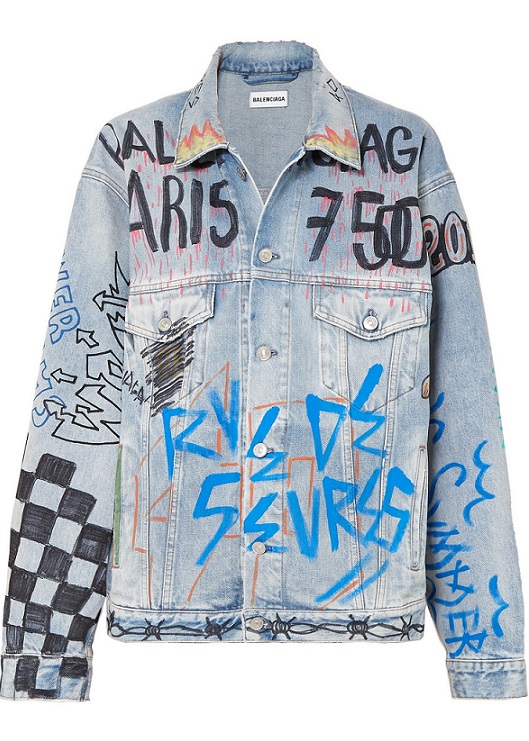 Balenciaga Oversized Printed Denim Jacket, $2858: Considering it's covered in what looks like designer graffiti, this pick definitely embodies street style. Decorated with hand-drawn doodles, you might want to grab a sharpie and try some of your own.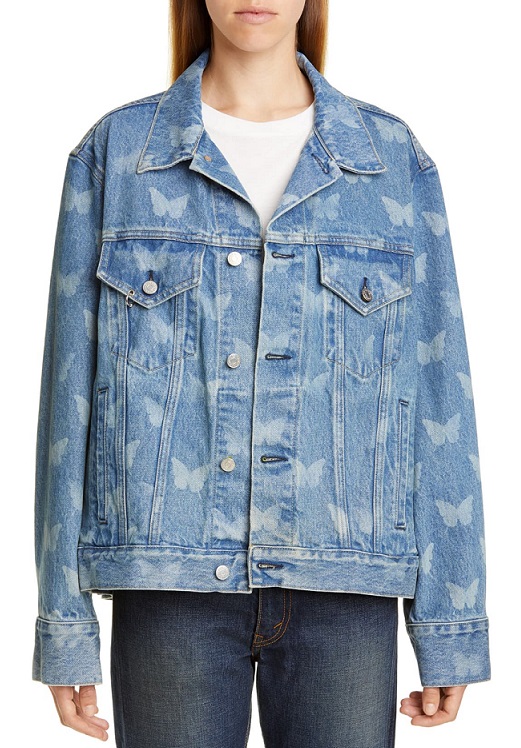 Sandy Liang Morpho Butterfly Print Denim Jacket, $815: We predict this one will fly off the shelves (pun intended). The light, faded, butterfly print makes for a super sweet touch.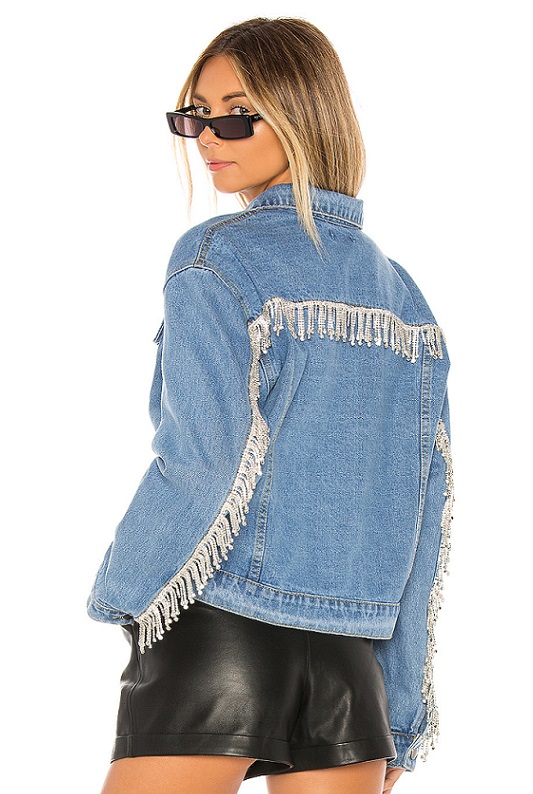 Superdown Raya Rhinestone Fringe Jacket, $141: This jacket certainly delivers a country glamour vibe with its (kind of amazing) crystal embellished fringe. Since the fringe is only found on the back, it really is business in front, party in the…well, back.
---
---