Top Story: Newspaper Print
Extra! Extra! Read all about it! Newspaper print fashions continue to make headlines. Even Kim Kardashian was recently spotted in a vintage Dior newsprint skirt complete with a thigh-high slit, and matching saddle bag, from the label.
Flip your newspaper open to the fashion section, and you might just see one of these: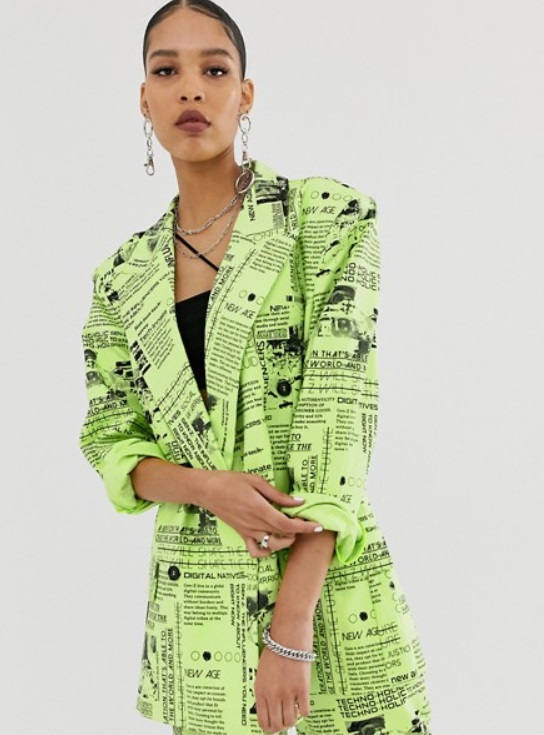 COLLUSION Newspaper Print Statement Blazer, $95: Neon and newsprint, this loose-fitting blazer means business (with a side of attitude), when paired with a black pencil skirt.
Versace Logo Newspaper Print T-Shirt, $1374: Word count is important, especially when it comes to Versace, and the label's namesake is all over this tee.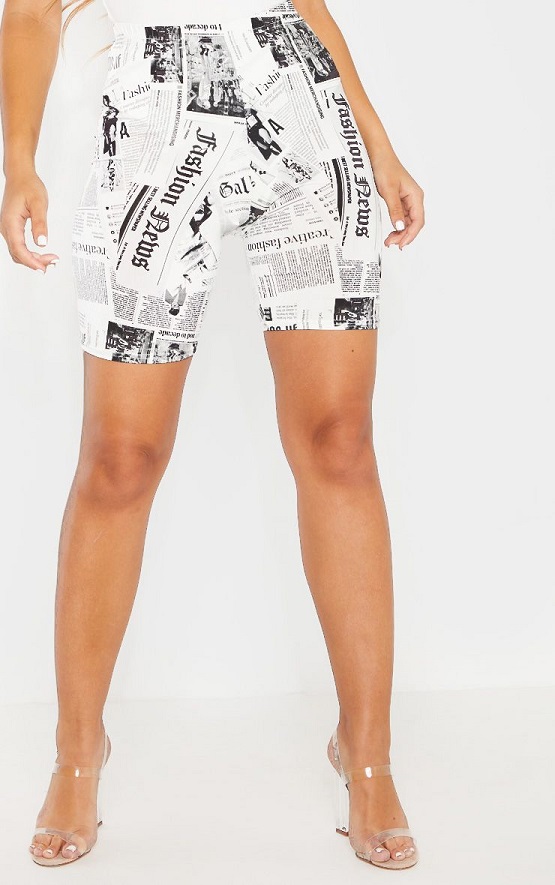 Newspaper Print Cycle Short, $15: We aren't surprised that bike shorts are in the news—they are summer's go-to short style, after all.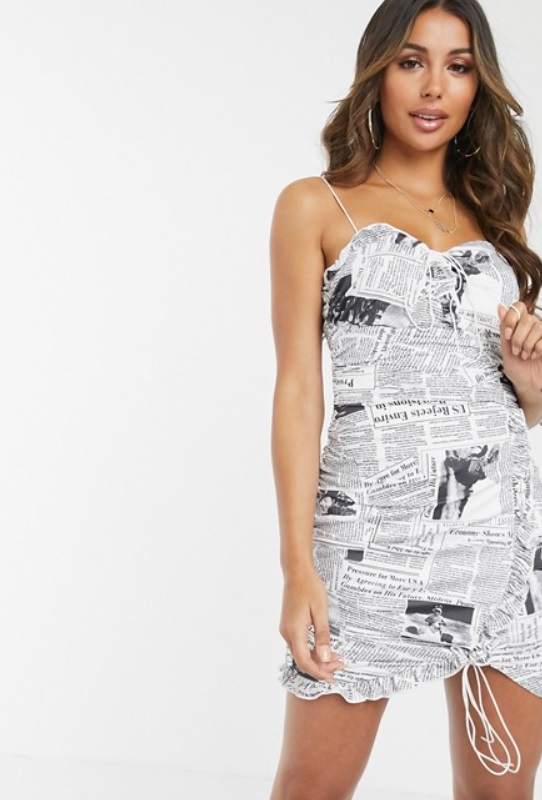 Lioness Mini Ruched Front Dress in Newspaper Print, $114: Spaghetti straps, ruching, and ruffles, are feminine details that make this all-over newsprint mini-dress pop, without saying (or reading) a word.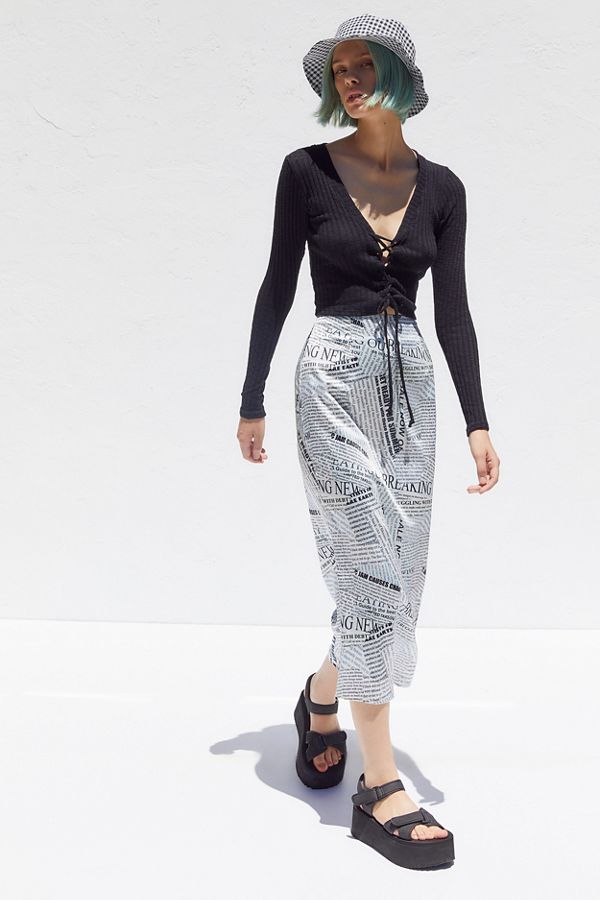 Winter Muse Lalora Newspaper Print Slip Skirt, $239: This high-waisted, midi skirt has a satiny finish and 'breaking news' written all over it, so it's guaranteed to turn heads. As they say, any publicity is good publicity.
---
---