Find the Perfect Strapless Bra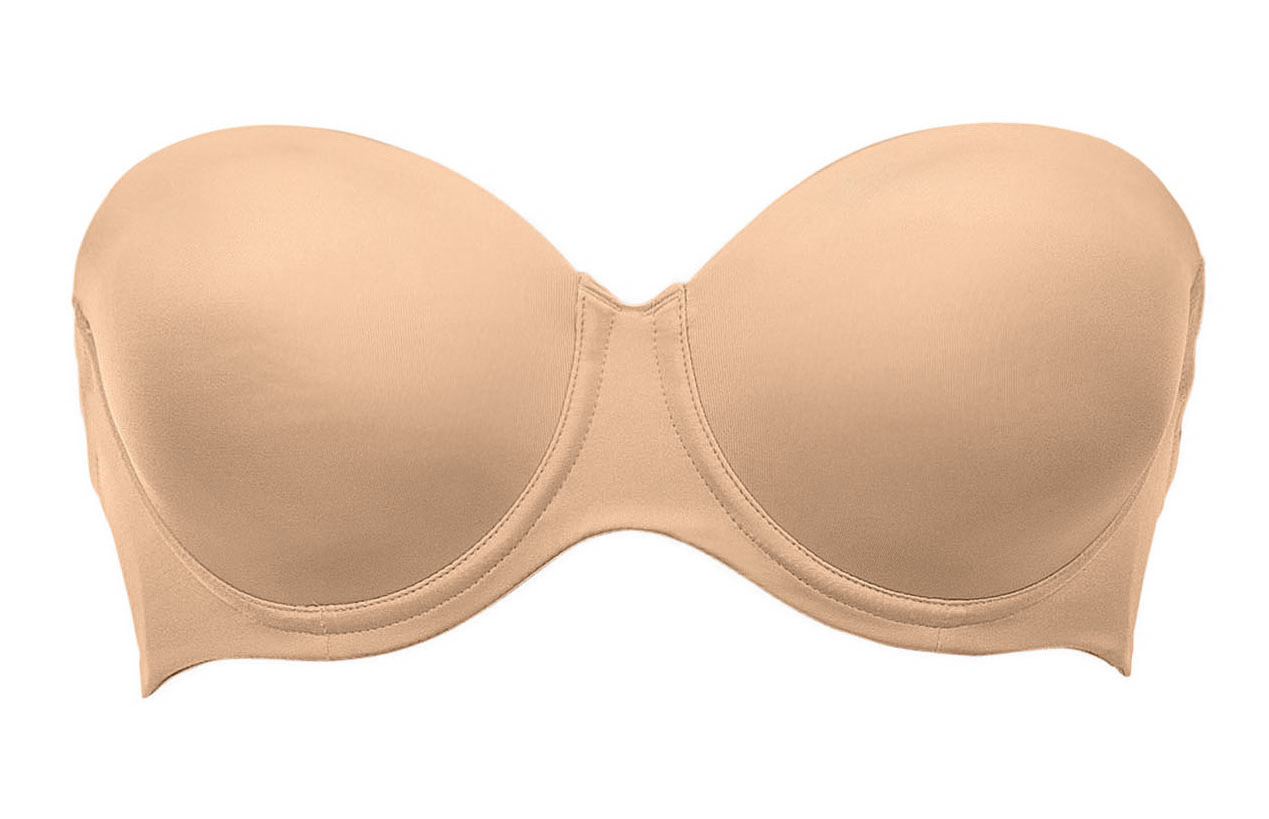 Pictured: Anita Lingerie Padded Basic Multi-Way Underwire Bra, $100
Chances are we all have one, but does it fit right? Talking about a strapless bra—and yes, we are all guilty of grabbing and bagging the first one we see on the rack. But it's a vital underthing to any look that includes a strapless top or dress; give it the attention it deserves. Just as coordinating the style of bra with your outfit is super important, so is ensuring you are wearing the right size.
Real Style chatted with Olivia Leroux, Anita Lingerie's Marketing and Sales Director and Fit Expert, who recommended the following tips to help you find the perfect strapless bra.
You need to make sure you are wearing the right size, [meaning] all breast tissue should be inside the underwire, the band should lay flat around the ribcage, and the front and back should be parallel to each other and parallel to the ground. Make sure you completely fill the cups, even when you bend forward.
Look at the side wings of the bra. If the side wings are very narrow just after the cup/underwire, the bra won't stay up. They should be wide enough to support the same height as the cup. Additionally, the back of the bra must be wide enough too, with at least three rows of hook and eye.
When you put the bra on, make sure the band is tight enough and well-positioned around the ribcage. You can even slightly position the bra up (on the side wings and the back) to give a little lift to your breast.
Last but not least, move in your bra to see if everything stays in place. If you see the bra sliding down, try a sister size (1 cup size up, 1 band size down). Or if your breast doesn't fill up completely the cups, try a sister size (1 cup size down, 1 band size up).
Time to start trying on! But before you do, here are three other strapless styles Real Style loves: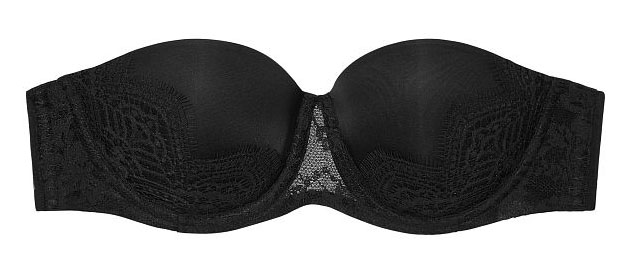 Victoria's Secret Dream Angels Multi-Way Bra, $35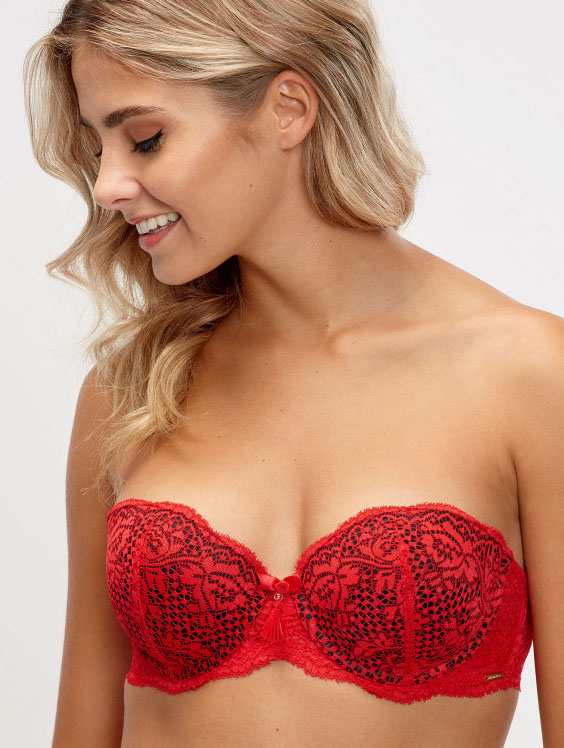 la Vie en Rose Convertible Strapless Bra, $55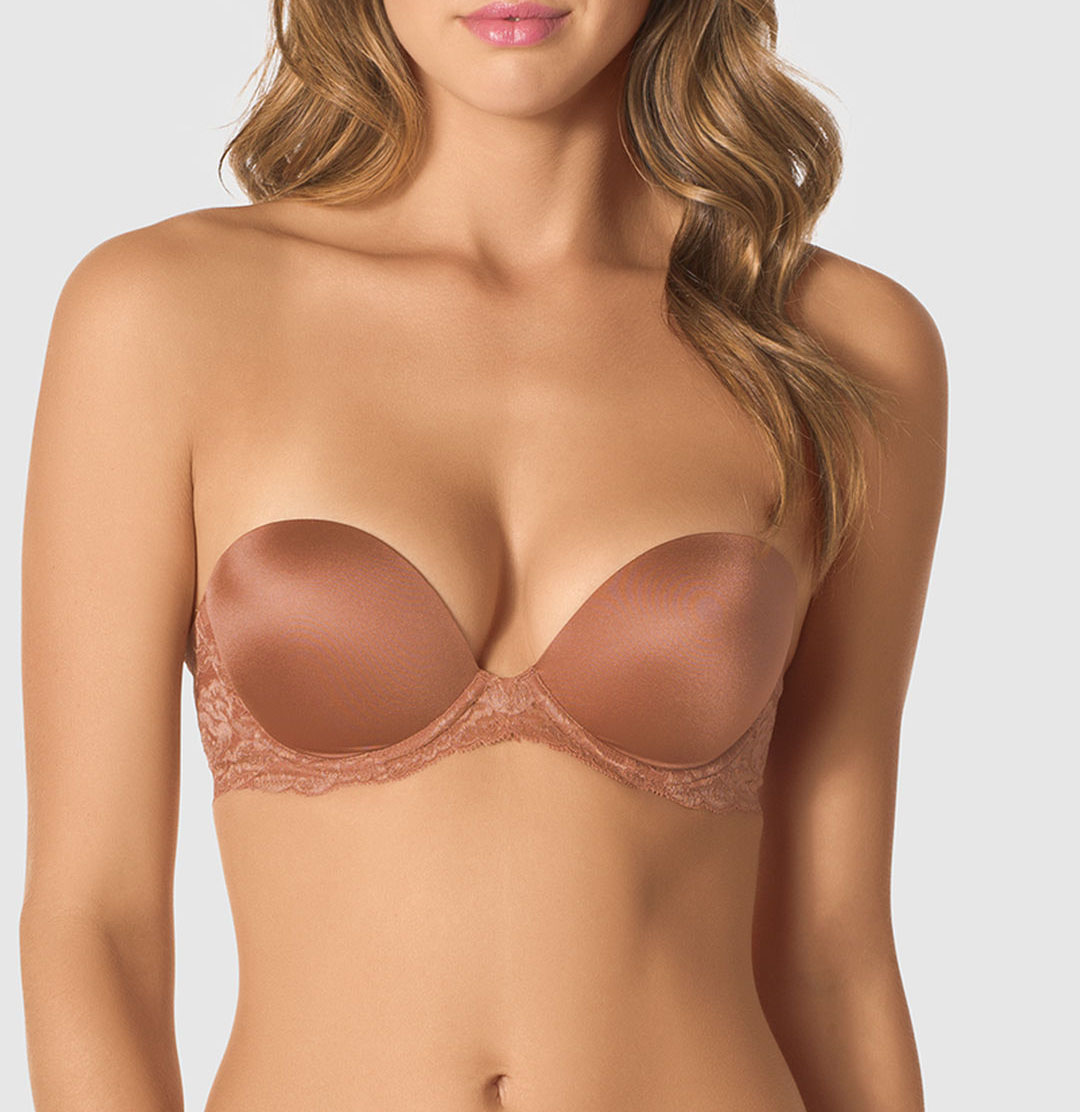 ---
---