Chic Accessory Trends From The Fall/Winter 2018 Runways
Whether you are layering up for a day of meetings or preparing for an evening out, the perfect accessory trends can easily leave you looking fabulous as the weather cools. If you are wondering how to stay cozy while also looking chic, a simple glance at the Fall/Winter 2018 runways can leave you inspired for the dipping temperatures ahead. From Marc Jacobs to Chanel, we've curated a few catwalk trends to inspire your own accessory statements for the coming weeks.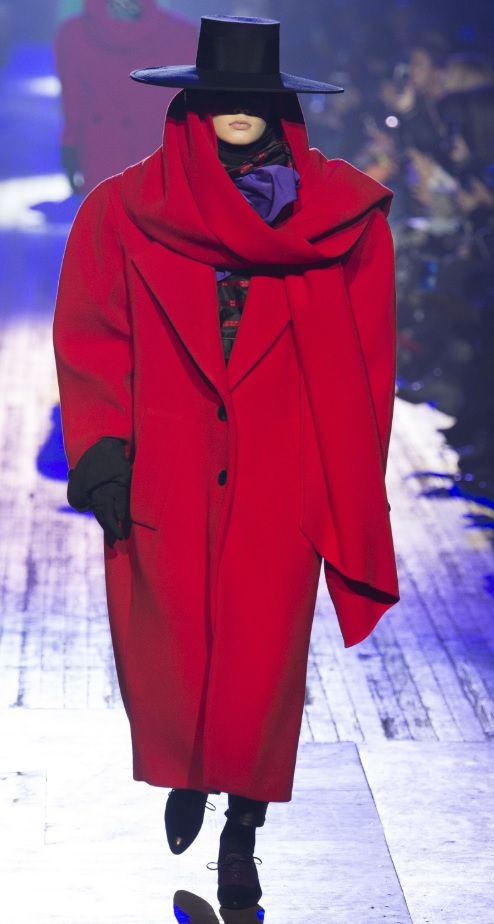 Marc Jacobs
At Marc Jacobs, wool fedoras were a key look that set the stage for a glamorous ensemble. Styled with a wrapped, long red scarf, this feminine, elegant outfit created a formal, fashionable look on the runway. If you want to steal the look for yourself, try pairing your accessories with a bright red coat, as spotted above.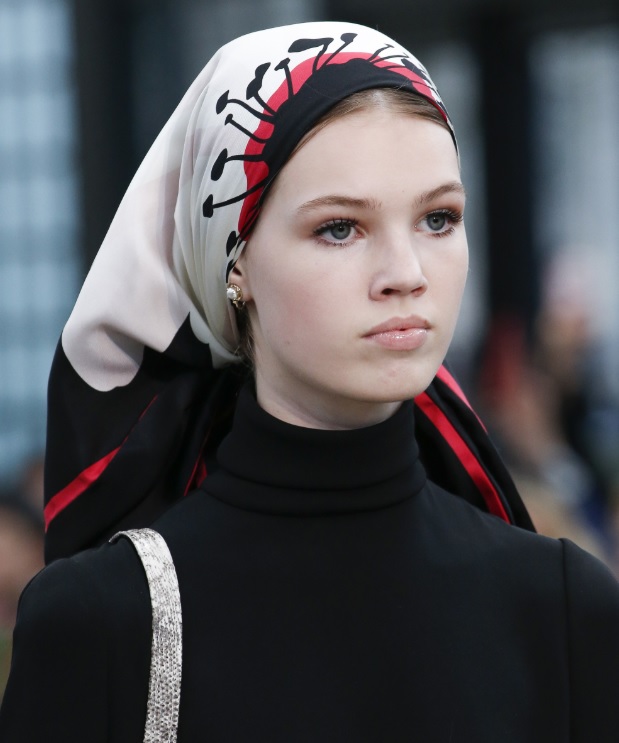 Valentino
Valentino channelled Old Hollywood elegance, in the form of a printed white, black and red silk scarf. Wrapped as a bandana, this silky piece brought vintage inspired vibes to the catwalk, and can easily translate into your own sartorial looks for the season. Consider pairing your silk headscarf with a solid black knit turtleneck, as seen here.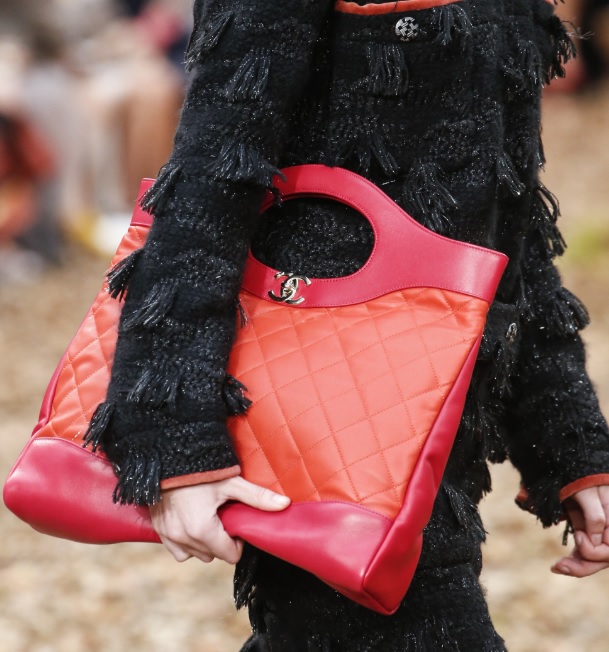 Chanel
At Chanel, punchy and bold hues brightened up a long black coat. This long, fringed jacket was effortlessly paired with an orange and red quilted leather purse. If you want to adopt a similar aesthetic for the November weeks that lie ahead, try turning to a vivid, textured handbag paired with a dark, neutral coat.
Photos: Vogue Runway
---
---