Rad Plaid Is Totally Back For Fall 2018
If you're wondering how to bundle up for the autumn weeks, there's nothing quite like plaid to keep you looking chic and stylish all season long. As we step into Fall 2018, rad plaid is back, bringing the 1990s and the era of Clueless back to the forefront of fashion. Whether you are wearing yellow plaid just like Cher from Clueless or experimenting with new fabrics and textures, there's nothing quite like plaid to complete your look of the day. Here are a few ways to master this trend right now.
Michael Kors
For anyone wondering how to rock bright yellow, there's nothing quite like this yellow and black plaid coat, which was spotted at Michael Kors on the runway. Bringing true Clueless vibes to the catwalk, this faux fur-trimmed collar completed the sophisticated look on display. Meanwhile, this black and yellow floral printed dress brought the overall ensemble to an entirely new level. We are also liking the addition of these black lace-up leather boots, and contrasting leopard print bag.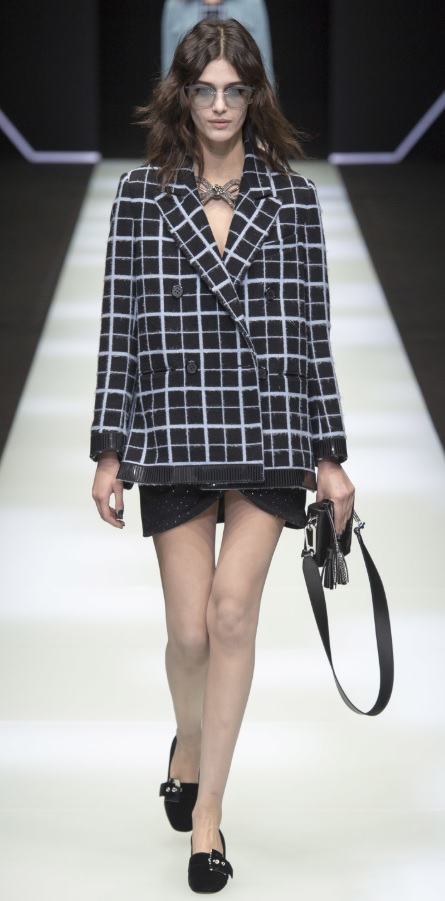 Emporio Armani
At Emporio Armani, black and white plaid made an appearance on a double-breasted jacket, which was layered over a little black dress. For a finishing touch, these tinted frames, oversized metallic neckpiece and flat black loafers brought the overall look to life.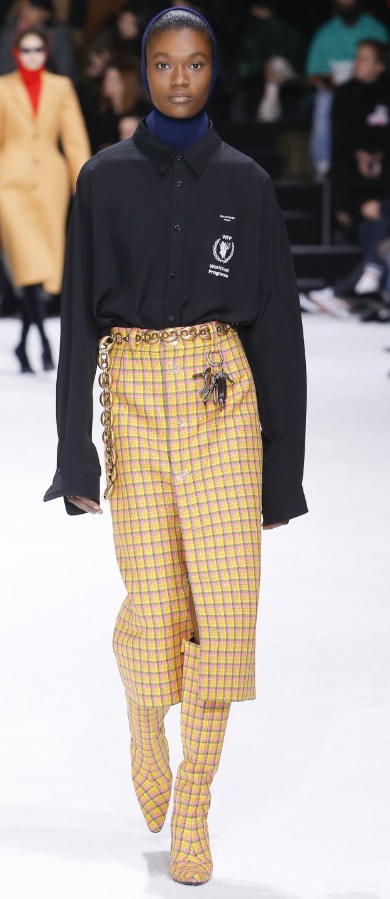 Balenciaga
Balenciaga brought a slightly more contemporary spin to yellow plaid, with the addition of a three-quarter length skirt with a thigh-high skirt and matching boots. The entire outfit was finished with a metallic chain belt and a button-down black dress shirt.
Photos: Vogue Runway
---
---