Model Kim Cloutier Speaks To Real Style At "STITCHED" Panel Featuring Joe Zee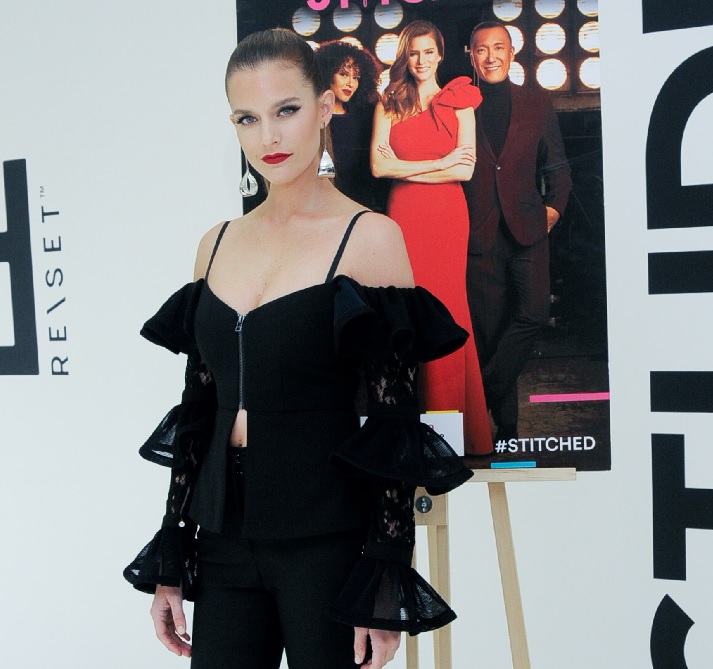 Recently, Real Style had the opportunity to attend the Toronto Fashion Week panel for STITCHED, Slice's new Canadian fashion competition series which premiered on September 9. The show features 28-year-old Montreal model Kim Cloutier as its host, along with Canadian stylist and journalist Joe Zee and ELLE Canada editor-in-chief Vanessa Craft as co-stars and judges. Meanwhile, guest judges on the show are set to include Narces designer Nikki Wirthensohn Yassemi, Hayley Elsaesser, Mikael D. and Kirk Pickersgill and Stephen Wong of Greta Constantine.
The three co-stars participated in a panel discussion at TFW, where we had a chance to speak to Cloutier following the presentation. With STITCHED bringing together designers from across the True North to compete for a coveted prize, the show promises to offer style with a competitive spin. From working with her fellow cast members and navigating the changing modelling industry to the latest Canadian label on her sartorial radar, the beautiful and humble Cloutier had plenty to share about her style journey and the new series.
Audiences can tune into STITCHED on Slice at 9 p.m. ET on Sundays.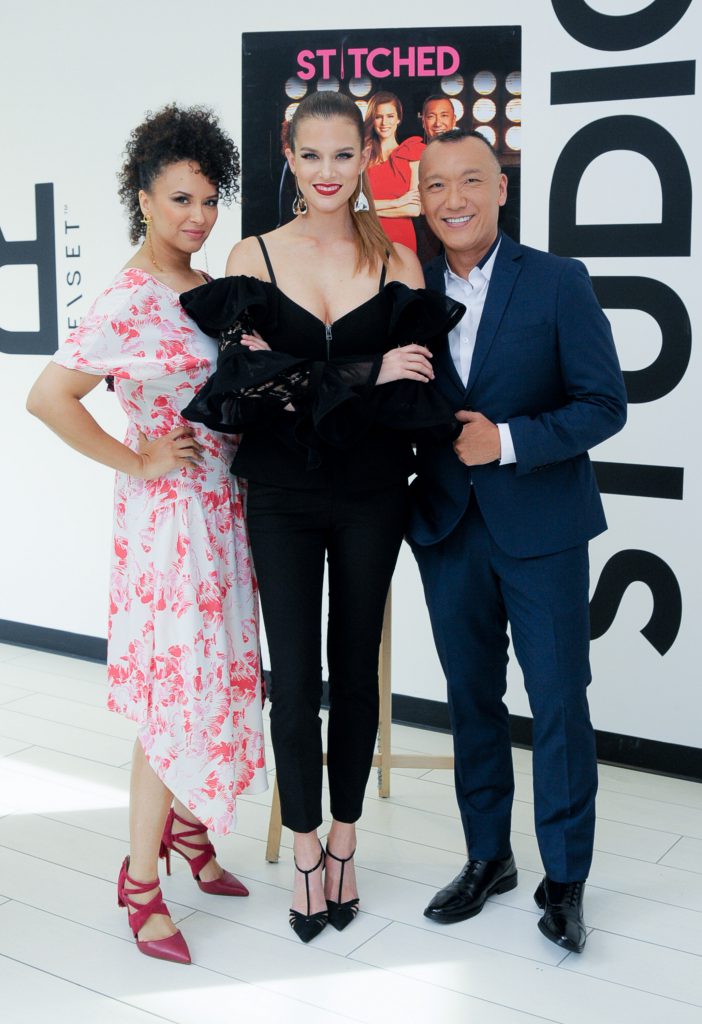 Real Style: Tell us more about your involvement with STITCHED. How has the whole experience been?
Kim: It's been amazing, and it's been really fun to work with Vanessa [Craft] and Joe [Zee], because they are both so knowledgeable about fashion, and they really bring these points of views and these constructive criticisms that you are learning from. People at home will really enjoy it.
Real Style: What can audiences expect to see on the show?
Kim: You're going to see the judges' connection, we have a very fun connection together. The connection between the designers, I am going to find out at the same time as the viewers. It's going to be very fast-paced, we are going to see the process. The time frame for the creation challenge is so short, and then they have to run in and grab the materials they are going to work with, and they go to their station. They have to work with it to create something that is going to bring them the $10,000.
Real Style: The modelling industry has changed so much over the years. Today, models are influencers and ambassadors, with social media followings and fanbases. Tell us more about how the industry has evolved.
Kim: It has changed a lot. Now, these girls are known from social media. It's different, because when I started, we had to go through the process of going through a casting. Wherever you were from, you had to go to Paris and Milan and do some castings, and stay in a models' apartment where you are staying with three, four, five other girls, and share a room with girls from all over the world. You had to take a little map, because you didn't have an iPhone that would tell you where to go, and go through the subway station and try to find the way to your casting! The supermodels of today don't have to do that.
Real Style: As someone in the fashion industry, are you passionate about sitting down and having face to face meetings with the experts, as opposed to relying on social media?
Kim: Sometimes, I get nervous still- even after doing it for over ten years! But sometimes I like it, because they get a slice of your personality and I think that is good. I still enjoy doing that.
Real Style: Do you have any favourite Canadian designers?
Kim: My coup de cœur of the moment is UNTTLD. They have great designs, they are so talented. It's fun, it's classy, but it has an edge to it. I love their vision and really like what they do.
Photos: Toronto Fashion Week
---
---