Cashmere 18 Crystal Ball Show Featured Canadian Designers In Support of Breast Cancer Awareness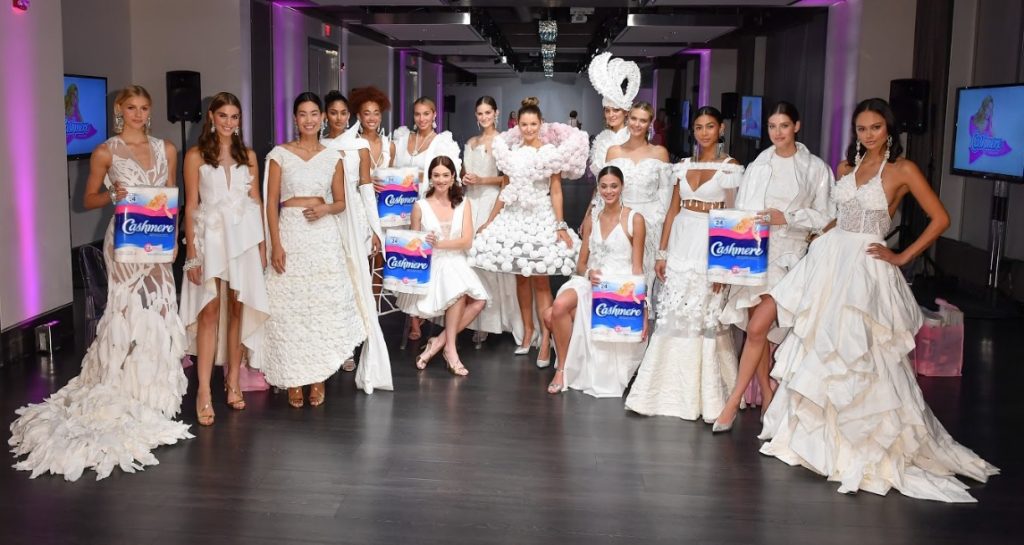 On September 25, Real Style had the opportunity to attend the Cashmere 18 Crystal Ball Fashion Show at Arcadian Loft in Toronto. This year marked the 15th anniversary of the show, which supports breast cancer awareness and also features a runway with Canadian designers. For 2018, emerging design talents like Oscar Mendoza, Candace Daniela, Fesvedy and Mani Jassal brought their creations to the catwalk. The event featured intricate, eveningwear-like designs that were exclusively made from Cashmere bathroom tissue.
From a casual jacket layered over a ruffled frock at Andrew Coimbra to an asymmetrical strapless dress at Di Carlo Couture, the runway was a diverse, elaborate sight. Meanwhile, rising couture star Michael Zoffranieri of ZOFF presented a floor-length dress with a frilly hem and a plunging V-neckline. Glamour was truly in the air, with Toronto designer Marie Copps showcasing an intricate headpiece and a matching ballgown. There was plenty of elegance in the air, and a surprisingly diverse usage of textures also made an appearance, on everything from dresses to coats.
Overall, the Cashmere show captured a crystal inspired theme, and also supported a good cause, Here is a closer look at a few runway looks from the show.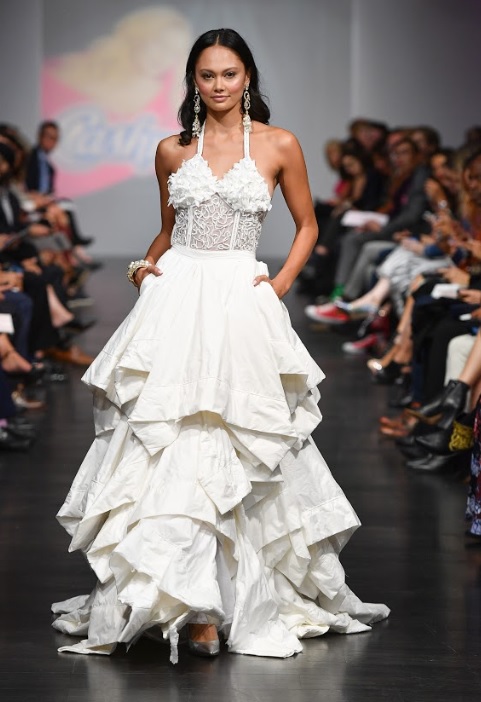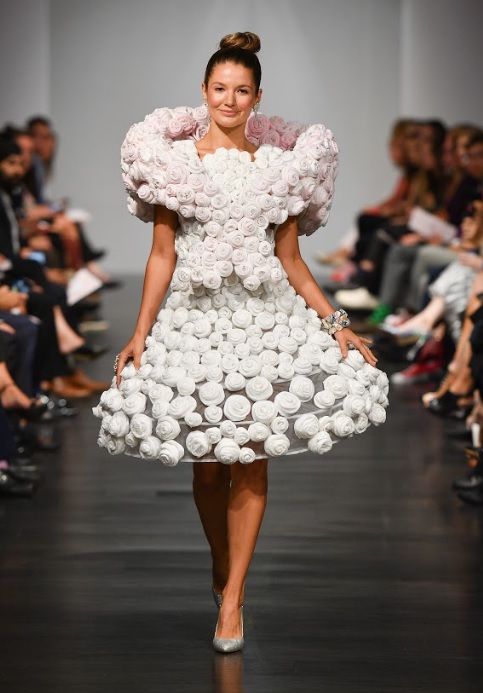 Photos: George Pimentel
---
---