Stylish Office Outfit Ideas Inspired By The Stars
As September arrives once again, it's not only back to school season- it's also back to business. With boss babes everywhere taking over boardrooms once again, the grand entrance of fall means that it's officially time to fire up your corporate gal wardrobe once again. Whether you are preparing for a new job this September, getting ready for a promotion or just dressing for the job you want, try taking your sartorial tips from our favourite stars. From feminine and classic Jessica Alba to classy yet youthful Karlie Kloss, here are a few outfit looks to inspire your nine to five style.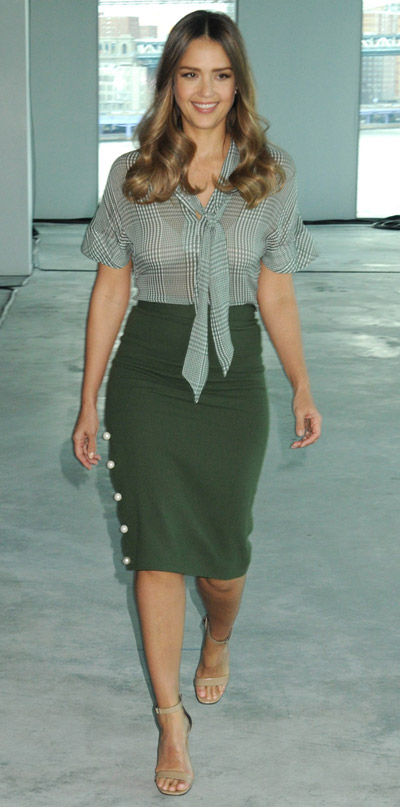 Photo: Instar Images
Jessica Alba
The 37-year-old actress and founder of The Honest Company looks effortlessly gorgeous in this sheer checkered tie blouse. Alba pairs her printed black and white shirt with a fitted forest green pencil skirt, which flatters her olive complexion. For a finishing touch, her strappy neutral heels complete her look of the day.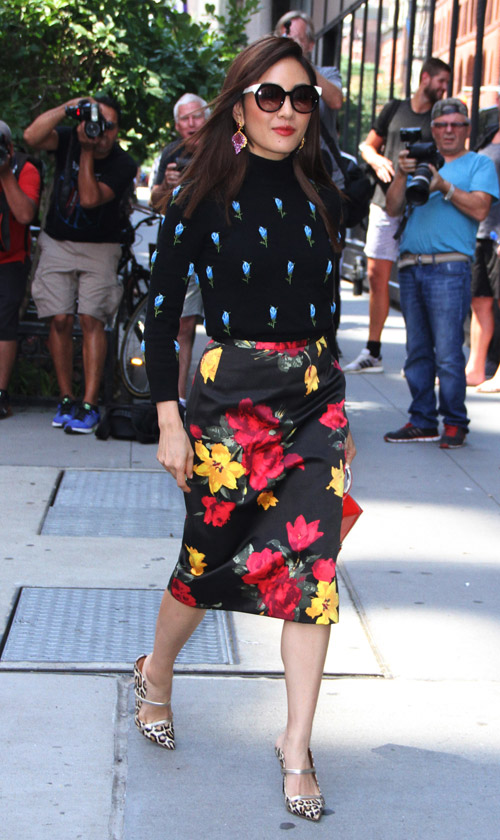 Photo: Instar Images
Constance Wu
Crazy Rich Asians star Constance Wu might wear a series of glamorous frocks in her recent film, but in this street style snap, she looks workday chic. We are loving the actress' floral embroidered black sweater, which she wears paired with a yellow and red flowery skirt. If you want to inject colour into your business wardrobe, take your cues from Wu and test out delicate blossom prints.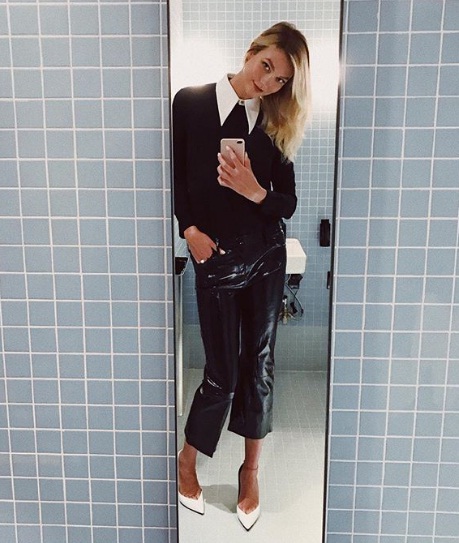 Photo: karliekloss on Instagram
Karlie Kloss
The 26-year-old It Girl model manages to look conservative yet stylish at the same time, in this prim and proper Instagram look. Kloss stuns in black shiny pleather pants, a collared black knit sweater and contrasting white pointed toe flats. For anyone wanting to bring a stylish touch to their basic black and white, try stealing her ensemble today.
---
---