Designer Stephanie Ray On Her Career Wear Label Grayes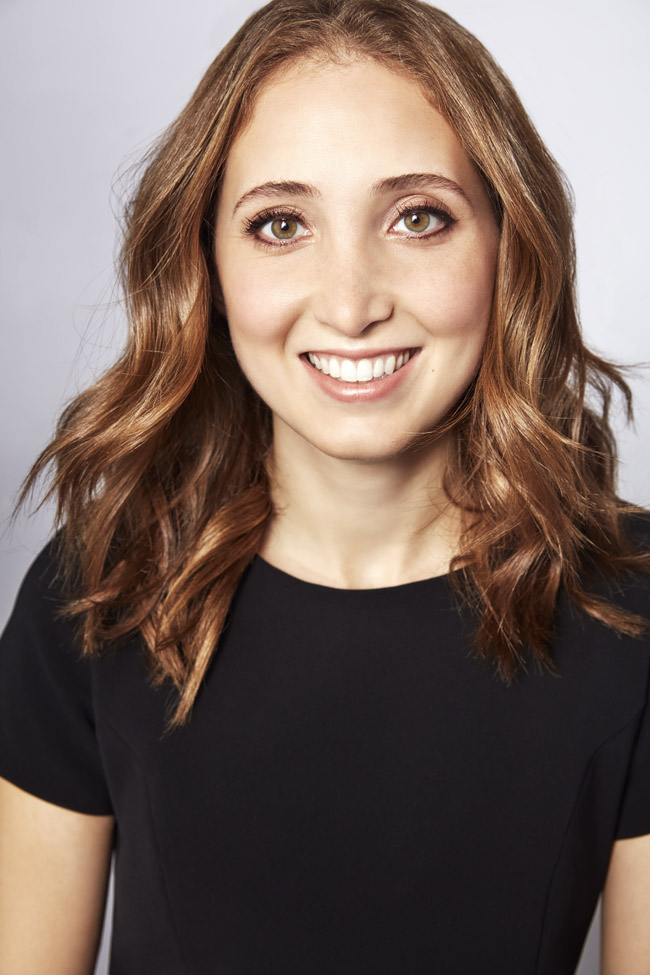 With the balmy temperatures upon us and another Canadian summer ahead of us, nine to five gals are officially wondering what to wear to work. After all, evening plans with friends, the sticky humidity in the air and the more laidback vibes in the office can certainly leave you in a style rut. Wondering how to update our own business wardrobes, we caught up with emerging Canadian designer Stephanie Ray of women's work wear label Grayes.
Ray is a former law school student who founded Grayes in 2016, after endlessly searching for corporate chic pieces for herself. Frustrated with the lack of choices, Ray launched her own fashion brand. Since then, Grayes has grown, and the homegrown label is currently featuring its Driven By Grayes capsule collection. Driven includes pieces designed by career women, like Diversio CEO Laura McGee, investment banking director Michelle Khalili, PwC senior manager Elena Mayer and TribalScale president Kirstine Stewart.
Real Style spoke to Ray about her creative inspiration, celebrity style icon and best tips for dressing for success despite the summer heat. Here's everything she had to share about rocking career fashion for the season ahead.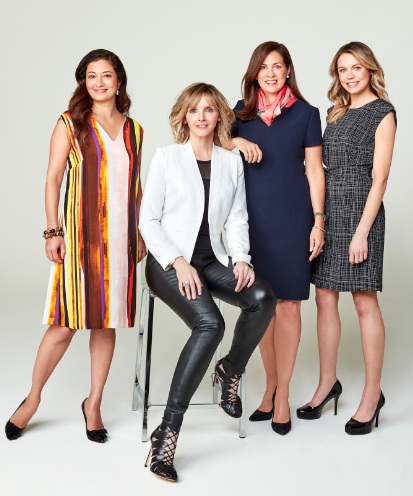 Real Style: What originally inspired you to design for career women?
Stephanie: Grayes began with a need I identified while I was in law school. My closet was split into clothes I actually liked, and work wear I bought for interviews, presentations, and networking events. I struggled to find work-appropriate pieces that I loved. I'd often find myself carrying a blazer and not wearing it until the last minute, or changing immediately out of a suit because I didn't feel good in it. I believe you should feel like yourself in your work clothes, and that you should love your 9-to-5 wardrobe as much as your favorite pair of jeans, which is exactly why I created Grayes. Our philosophy at Grayes is buy less, buy better; invest in a few high quality wardrobe essentials that you can wear in a professional setting, but also have the ability to mix and match with jeans and flats when you're going out to dinner with the family or drinks with friends.
Real Style: What are your go-to work wardrobe staples for Summer 2018? With the hot weather and the more casual vibes of summer, it's sometimes more difficult to dress professionally!
Stephanie: When it comes to work wear in the summer, it can be rather challenging finding staple pieces that function well on both the hot commute to work and the freezing AC-blasting office. When it comes to my work staples for the summer, I always go with easy, comfortable dresses that are still office appropriate. At Grayes, we are mindful of our dress designs, ensuring that hem lengths are appropriate, shoulders are covered and nothing is too form fitting, which is great for the hot, sticky weather. My go-to's are the Laura Dress and Grey Plaid Straight Dress. Classic, neutral blazers (such as the Kirstine Blazer or our V-neck Blazer) that pair with dresses are a good idea, because they keep you covered when the work-chills set in, or you need to spruce up for an important meeting.
Real Style: Do you have any favourite colours for Summer 2018?
Stephanie: My favourite colour for the summer is definitely a crisp white – a bright and beautiful addition to any outfit. When I'm lounging around, I love to pair a white tee with a classic pair of blue jeans. When it comes to dressing up a bit, I incorporate the new, white Kirstine blazer into all my outfits.
Real Style: What are your favourite fabrics to design with?
Stephanie: We started off only working with wools, but wools can be a little heavy, especially for the summer. We reached out to our loyal customers and asked what fabrics they would be interested in wearing. Some of the feedback we received was that women were looking for fabrics that wear better than traditional wool suiting. A major struggle for business women who sit most of the day is that they still need to look polished, crisp and wrinkle free after a long day. With that in mind, we began to design with more technical fabrics that wear better, such as our stretch suit. These fabrics are wrinkle resistant and incredibly comfortable, allowing you to get from your earliest meetings to your latest drinks, without feeling the need to change.
Real Style: Describe your favourite celebrity style icons and what makes their style great.
Stephanie: One of my favourite celebrity style icons is Meghan Markle. From Suits to the Duchess of Sussex, her style has always exuded effortless elegance. Her looks are classic but have a modern edge to it that make people pay attention. She can move seamlessly, from a more casual but still sophisticated look to something more formal and fashionable.
Real Style: Are there any other fashion designers who have inspired your design aesthetic?
Stephanie: I am forever inspired by classic, luxurious brands like Céline and Jill Sander. I love their minimalistic aesthetic, modern silhouettes and clean lines throughout. At Grayes, we want to provide women with these high-end pieces at a more accessible price point. Our designs reflect the ability of modern day professional women to express their own personal style in the workplace but still be professional.
Real Style: What is next for Grayes?
Stephanie: We are continuing to grow the brand throughout Canada and will soon be expanding into the US, which is really exciting! We also have a few new styles coming out and lots of other exciting things in the works – so stay tuned and follow our updates online at grayes.com.
Photos: Courtesy of Grayes
---
---