Designer Kate Spade Dead At Age 55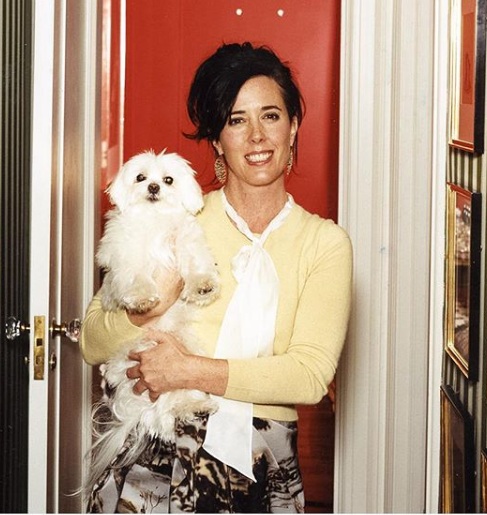 Photo: fvalentineny on Instagram
In breaking fashion news, American designer Kate Spade has died today at age 55. The Missouri-born and New York City-based Spade was discovered dead in her Manhattan home of an apparent suicide, according to The New York Times. The Times reported that the body of the designer was found in her apartment on Park Avenue this morning, and that Spade had hanged herself. Although a suicide note was also found at the scene, no further details on the note have been reported.
Spade leaves behind her husband, entrepreneur Andy Spade, and a 13-year-old daughter, Frances Beatrix Spade. The fashion icon and businesswoman had founded her line of handbags with Andy and her close friend, Elyce Arons, back in 1993. Eventually, Spade expanded from her signature colourful and feminine purses into a full lifestyle brand. Kate Spate New York is known for its other accessories like umbrellas and jewellery, and also carries garments, footwear and home décor.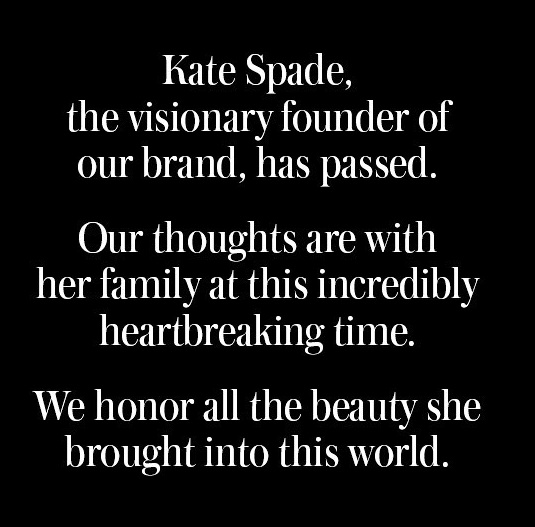 Photo: katespadeny on Instagram
Meanwhile, the woman behind the eponymous brand had moved on to other sartorial ventures. Spade founded a new brand, fashion line Frances Valentine, in 2016. This new company was launched right before Kate Spade New York was sold to accessory giant Coach in 2017, for $2.4 billion.
Earlier this afternoon, Kate Spade New York published an official statement on its Instagram account and website, which honoured the deceased founder.
---
---