Accessory Designer Jennifer Behr Chats With Real Style At White, Toronto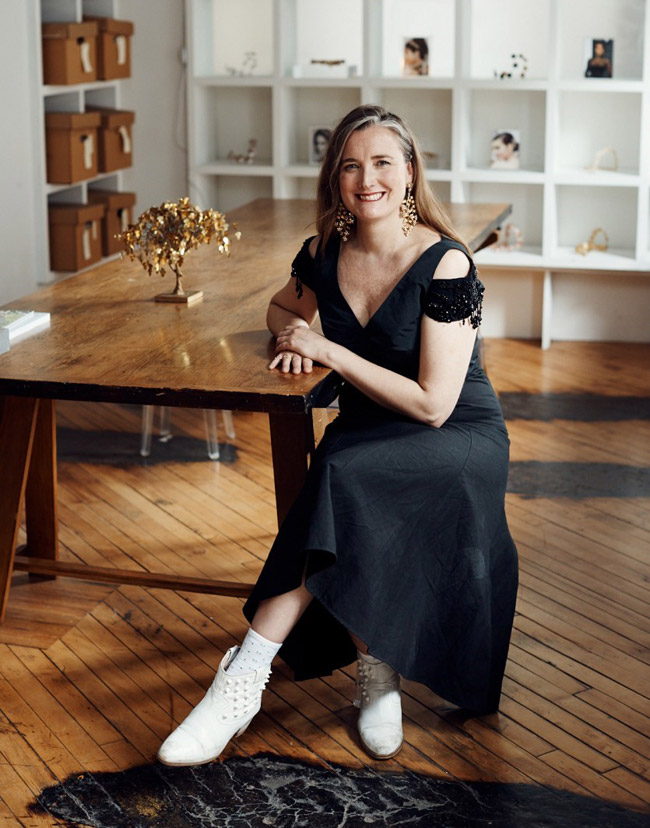 When we last caught up with Jennifer Behr in 2016, the New York City-based accessory designer had made a trip to Toronto and stopped by Yorkville bridal boutique White, Toronto. Two years later, the creative soul who is known for her bridal headpieces and feminine hair decorations has now branched out into the world of fashion jewellery.
Recently, we once again sat down with Behr at White, Toronto, and learned more about the latest in accessory trends for the season ahead. From her passion for colour and florals to the theme of femininity that has followed her into the jewellery world, Behr had plenty to share with Real Style. Here's everything you should know about how to accessorize your look for Summer 2018, as well as the Hollywood trendsetters who are currently on Behr's keen sartorial radar.
Real Style: When we last spoke in 2016, we were talking a lot about your journey into fashion. Two years later, what has changed and what is new for Jennifer Behr?
Jennifer: I think the main thing we started last spring is the jewellery. That's grown really rapidly. Our customers have really embraced it, and we've reached a whole another customer that wasn't necessarily going to wear a headpiece. We always have some interesting collabs coming down the runway, so we will see what happens for next season. Looking at Instagram and seeing what we have been doing with some of the hairstylists is probably the most exciting work.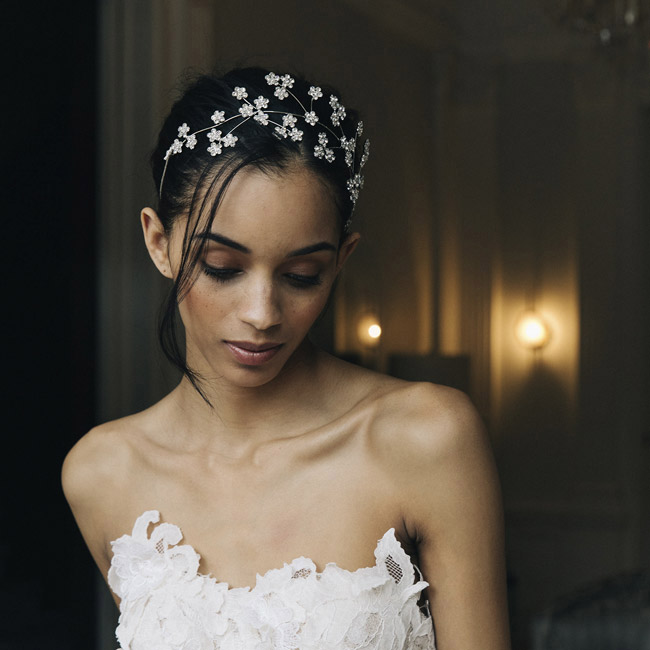 Real Style: Do you have any favourite metals or designs when it comes to jewellery?
Jennifer: We do a lot in brass, because a lot of people do make things in mould, where they inject it with a white metal to make jewellery. What that does it often make things a lot heavier. We work with brass and we solder everything by hand, so it is a lot lighter, rather than using a heavy casting. I also really love working with colour this year. We have been doing enamelling and trying to introduce a lot of colour.
Real Style: What are some new accessory looks for Summer 2018 that are not just for brides?
Jennifer: What might be surprising to some people who know us from bridal is that fashion is actually the majority of our business. People who know us from bridal are looking for something that is more fashionable, and not just traditional bridal. For summer, I feel like this season is so much fun, and there are all these really beautiful floral dresses, flowers and colour. For our collection, we have done tons of these flowered earrings that are painted and bold. If you are wearing a flowered dress, it's a great thing to incorporate and add.
Another thing that has been fantastically fun this year is the bows. We've started doing these velvet bows, and then it sort of evolved over the season to do grosgrain, satin and colour.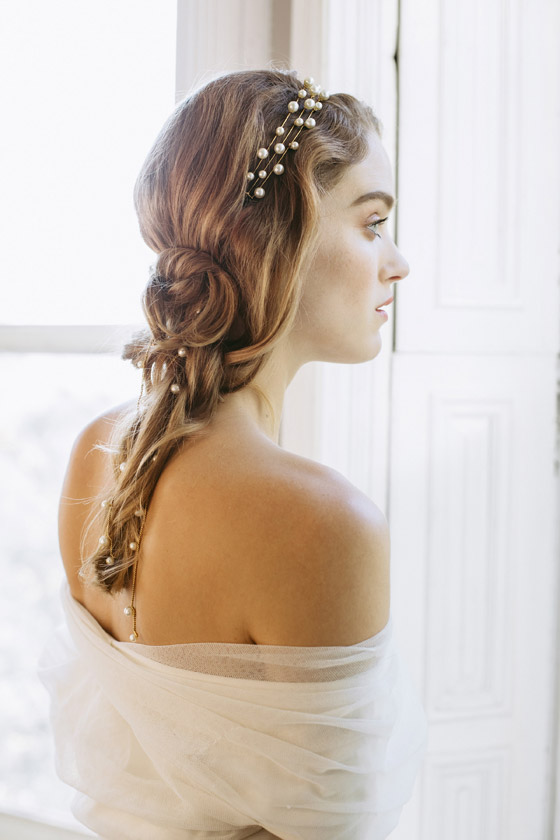 Real Style: Your style is very feminine! Do you have any current celebrity style icons?
Jennifer: I've been lucky enough to work with a lot of amazing people, which is fantastic. Tracee Ellis Ross is I think one of everyone's favourites right now, because she is doing such fun things. Karla Welch, her stylist, is really fantastic and she pulls a lot of stuff from us, like turbans. Tracee was photographed earlier this spring wearing these great big, hot pink flower earrings which are really wonderful.
We just did something with Hailey Baldwin for the Met Gala. Jen Atkin, who is her hairstylist, is a friend. So she pulled some crystal pieces and then layered some flowers on top, which was really fun. Katherine Langford, at the [Golden] Globes, her hairstylist did this amazing sideswept [style], with all these star bobby pins, which was really experimental. I think people are taking a lot of risks. Years ago, celebrities wanted things that were more conservative, and now people are really getting into having fun.
Real Style: How can we combine hair accessories into our look for every day?
Jennifer: I think the easiest thing to incorporate is the bow. It's just a barrette, so it is easy for anybody. Do some low updos, or low braids, and slide in some bobby pins. We do some great star ones, and then also some little flower ones.
All Photos: Courtesy of Jennifer Behr
Photo 1: Designer Headshot
Photo 2: Camille Circlet, in rose gold with crystal (on model). Retail: $1,230. Available at White, Toronto.
Photo 3: Eliara Cascade Circlet, in gold with pearl detail. Retail: $1,020. Available at White, Toronto.
---
---