Karebear Community Fashion Fundraiser Featured Canadian Designer Hendrixroe And Singer Sean Jones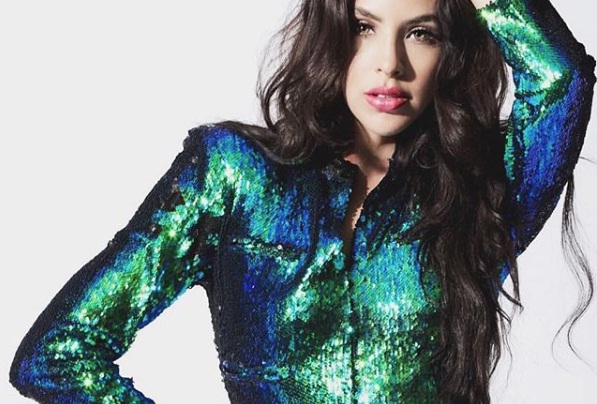 Photo: hendrixroe on Instagram
Last night, Real Style had a chance to attend the Karebear Community Fashion Fundraiser at the Thompson Hotel in Toronto. The fifth annual charitable event is the brainchild of Canadian beauty queen and philanthropist Kara Granger, and was co-hosted by Miss Canada Tourism Hollyann Carroll. Aptly named for Granger herself, the Karebear Community is a philanthropic organization based in Toronto, which aims to support causes such as educational initiatives and non-profits. For the organization's latest function, Granger and her team partnered with Toronto fashion entrepreneur Rashi Bindra of Pearls & Sequence. According to Karebear Community, all proceeds from the event are set to benefit three various causes. Karebear is joining forces with Harry Cares Foundation to fund tuition for young students in Nigeria, and is also contributing to Toronto-based Sistering Shelter and Interval House.
Real Style had a chance to watch from the front rows, as the fundraiser involved a Fall/Winter 2018 runway show from Toronto label Hendrixroe. Headed by Canadian designer Jordan Erin McKay (known as JEM), the collection once again featured the brand's signature rock and roll aesthetic. Models took over the catwalk wearing sequined blazers, embellished trousers and all manner of vibrantly patterned pantsuits. While some of the outfits may not have been wearable for a day at the office, the bright tones and swirling prints were a chic alternative to the typical neutrals from autumn collections.
Toronto-born singer-songwriter and Juno Award winner Sean Jones also performed on the runway. As Jones' jazzy, upbeat melodies blended in with the flamboyantly attired models, the room suddenly came to life. Overall, the evening was a glamorous and charitable one, with a spirit of Canadian style all around!
---
---