Jonah Jay Designer Jilian Naiberg Chats Eco Friendly Fashion At The Green Living Show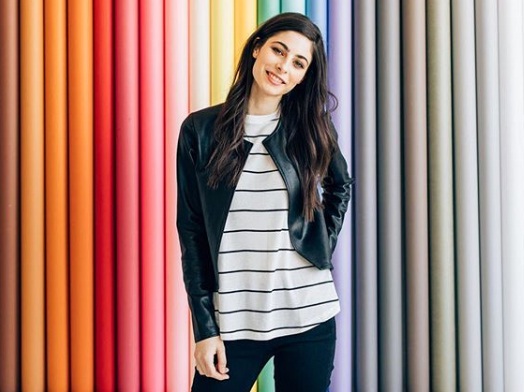 Photo: byjonahjay on Instagram
Recently, Real Style had a chance to chat with emerging Toronto designer Jilian Naiberg at the 2018 Green Living Show. Naiberg is the founder of Jonah Jay, a rising Canadian label which focuses on eco friendly and ethical fashion. The designer is known for her all-black collections and passion for vegan leather, and aims to attire her wearers in sleek silhouettes which can work for either night or day. Naiberg, who trained in New York City before moving back to her hometown of Toronto, spoke to us about sustainable style. With April 22 officially marking Earth Day, we decided to chat with this up-and-coming design talent about her label and the future of ethical fashion.
Real Style: Tell us more about starting up your label as an emerging Canadian designer.
Jilian: It was a long time coming. I worked as a designer for another company for a really long time and at some point, I just really wanted to open my own line. As much as people say the industry is dying, there are still so many options in so many ways. The fact that I was working for another company really helped me. I already had a lot of relationships with different vendors. Working in Toronto, I just worked with those relationships, and it made it really easy for me to start as a company. I can text questions; I can go into the factory and see how everything works and what the timelines are like.
Real Style: How did you get started in fashion?
Jilian: I did my undergrad at Western for Bachelor of Fine Arts, and then I moved to New York and did my associate degree in fashion design at Parsons. I lived in New York for two years. It was amazing. I didn't know how to do anything before I went there, and I left knowing how to do everything. My first job in fashion was working for a company that created collections for other people, for bloggers and influencers.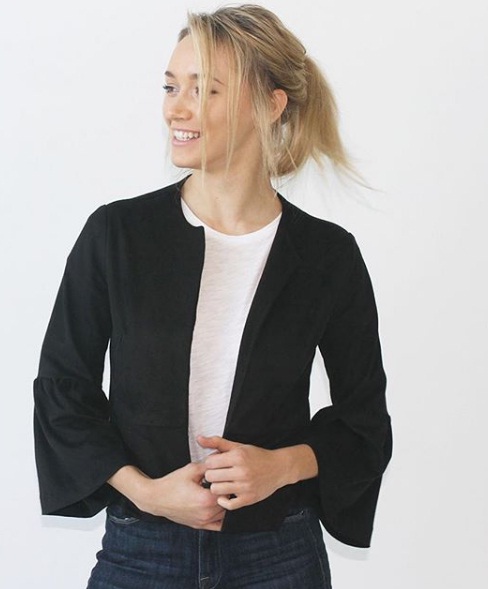 Photo: byjonahjay on Instagram
Real Style: Tell us more about creating eco-friendly fashion.
Jilian: I can really speak to the eco-friendly leather. Vegan leather is polyurethane, one of the two main fabrics that a company can use in order to create vegan leather clothes. The other option is PVC, which is polyvinyl chloride. PVC is basically horrible for the environment. You use a lot of chlorine, so a lot of chemicals in production. Polyurethane was the natural choice for me. Not only is it soft and believeable as leather, and breathable to work with. But it's also way less harmful to the environment. There are no added plastics to the fabric, so that means that it does biodegrade. The actual manufacturing process is a lot more conscientious.
Real Style: Your collection features all black everything. Why did you choose black as your main colour?
Jilian: I chose black as my main colour because I think it looks more classic. I think especially when it comes to the leather look, people gravitate toward black. In the future, I am planning on going toward more colours.
Real Style: Do you have any designer role models?
Jilian: Surprisingly, a lot of my role models are more out there. My clothing is very streamlined and there are very clean lines, very wearable pieces. Rick Owens, even though those patterns are kind of out there, [those patterns] are something that I can really appreciate as a designer. I've always been in love with Alexander McQueen.
Real Style: How can we all take steps toward bringing green and sustainable garments into our own wardrobes?
Jilian: I think it's just being a conscientious consumer, looking at labels and looking at a brand's mentality. There are so many big couture companies that are going "no fur," which is absolutely incredible. Gucci just said they are not going to be using fur anymore. Those are small things that can really go a long way. Of course, there is also Stella McCartney who is the biggest proponent of this.
---
---
SUBSCRIBE NOW
Free to join! Get the hottest fashion, beauty and celebrity news, enter exclusive subscriber giveaways and be the first to receive the full digital version of REAL STYLE magazine.
JOIN NOW!