Fashion Art Toronto 2018 Best Runway Looks
With this past week marking Fashion Art Toronto 2018, the runways at Daniel Spectrum have been alight with all manner of avant garde, artistic and unconventional designs. The five days of FAT shows came to a dramatic grand finale on Saturday, April 21, with a final evening dedicated to glamorous homegrown couture creations. While the previous days had featured themes such as Disconnect and Global Web, Day 5 boasted a Love Link theme and spotlighted evening gowns and corsetry. Just like every year before, Real Style was once again front and centre in the front rows, for a glimpse at the latest from FAT designers. Here's our roundup of the hottest runway looks from Fashion Art Toronto.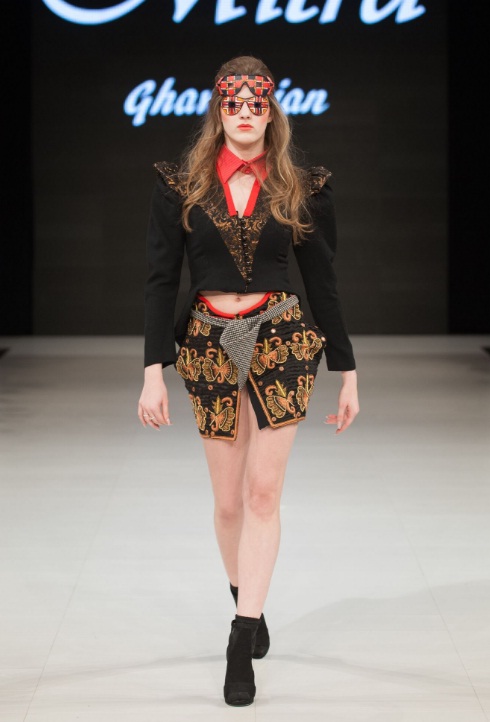 Photo: Che Rosales
Mitra Ghavamian
Iranian Canadian designer and artist Mitra Ghavamian moved to Canada in 1994, and is now based in Toronto. She is known for playing with concepts of symmetry and asymmetry, and unveiled her Nostalgia show that involved architectural silhouettes. Models marched down the runway in cropped jackets with power shoulders and miniskirts, as contrasting outlines made an appearance. From metallic detail to daring slits, the collection was rebellious yet refined. Meanwhile, red plaid prints and rich golden embroidery made an appearance also.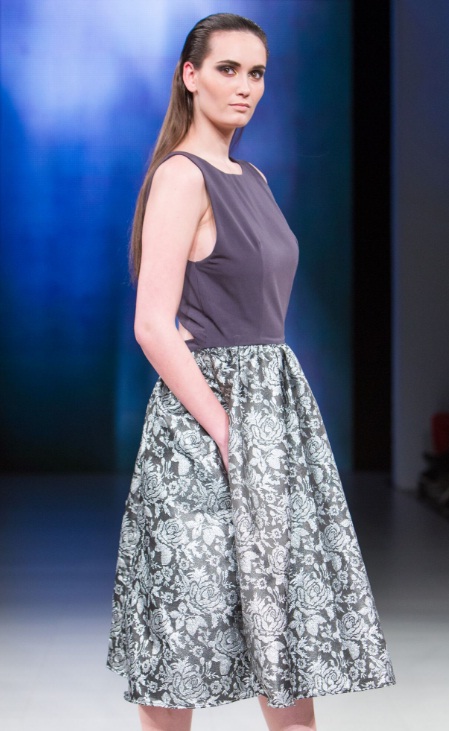 Photo: Shayne Gray
Rowes Fashion
At Rowes Fashion, Ottawa-based designer Rebecca Rowe presented her Approachable Armour line, which explored the concept of finding oneself. The Paris-trained fashion design graduate, who launched her label right out of school, dressed models in neutral looks. From black turtleneck dresses to fluid grey knit tunics, the frocks on the runway were wearable. Meanwhile, flared midi skirts with a metallic silver baroque print were a chic statement.
Photo: Che Rosales
Black Orchid
Girl power was alive and well on the Black Orchid catwalk, where Toronto designer Shahad Mahd brought the focus to women of colour. Mahd is known for her fair and equal representation of multicultural and Muslim women on the runway, which set the tone for this timely collection. Aesthetics wise, the designer's new Busy Girl lineup brought us pale pinks and feminine trench coats, with the collection's Busy Girl slogan occasionally emblazoned on a piece. Nestled among the blush tones, however, was a powerful message of feminism.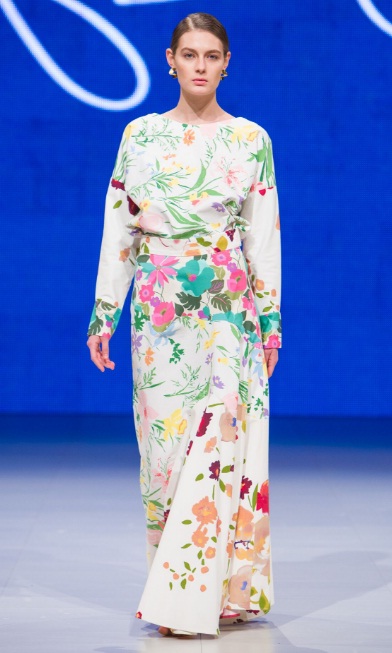 Photo: Shayne Gray
Amber Groen
The emerging Canadian designer and Parsons School of Design graduate creates designs with a theme of ageless strength in woman. On the runway, this came to life in the form of ladylike floral prints in punchy pastel shades, long dresses in beige and white, high necklines and fluid trousers.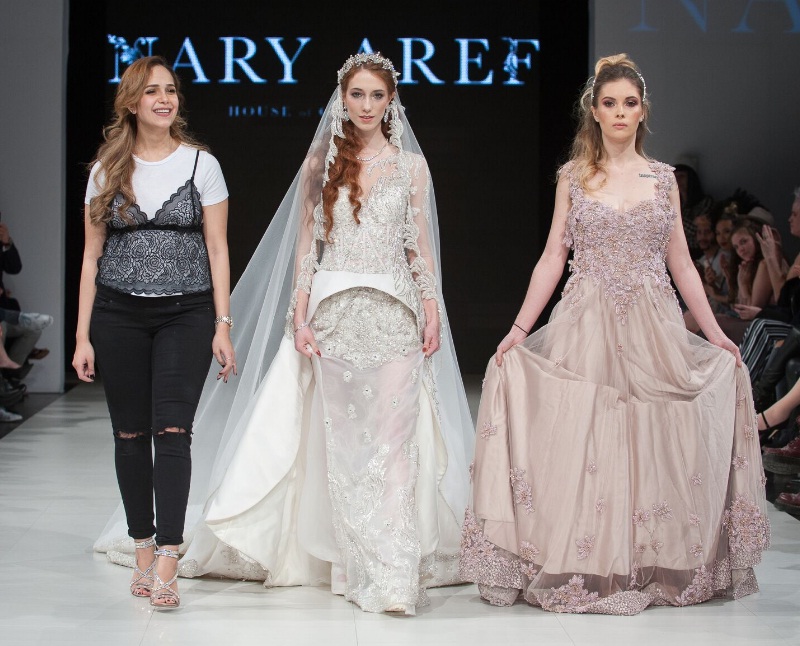 Photo: Che Rosales
Nary Aref
Closing off the week of fashion and art was couture designer Nariman Aref, who has studied at the International American University and London School of Fashion. Aref's new Swan Princess collection took inspiration from the beloved movies of her childhood, and truly brought a princess element to the FAT stage. From elaborate lace veils and embellished bridal gowns to pastel pink and mint green evening gowns, the collection featured lavish accents.
---
---