Emerging Canadian Designers Vandal, KQK & Candace Daniela Talk To Real Style
Lately, the True North has become home to a number of rising fashion design stars. For Canadian fashionistas, wearing local fashion has become easier than ever, with a plethora of options to choose from without having to cross the border. Recently, Real Style sat down with a few of the most talented up-and-coming Canadian designers at Toronto Women's Fashion Week.
We spoke to the intriguing Ronald Tam from Vandal Goods, who favours an avant-garde aesthetic with a streetwear twist. Toronto-based Tam, who launched his label in 2014, explores the idea of an alter-ego, and gave his line an appropriate moniker to represent his inner rebel.
Meanwhile, 29-year-old Karen Quirion from Montreal is the founder of KQK, a brand which mixes urban style with a tailored edge. The former Vogue Italia intern launched KQK in 2012, and is now dreaming of breaking into the international market.
Last but not least, Toronto designer Candace Daniela Lau returned to the runway this season after a brief hiatus for personal reasons. Lau spoke to us about channelling her negative emotions into a dark yet inspiring new collection. These three young homegrown designers all have a story to share, and spilled on everything from their alternate identities to bringing their real life experiences into their garments.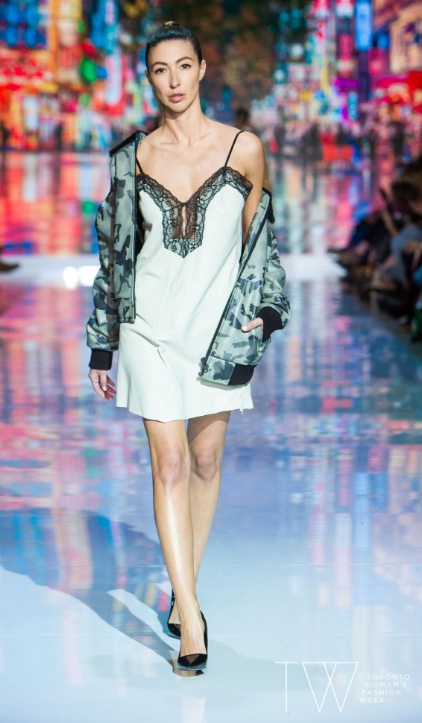 Photo: Shayne Gray
VANDAL
Real Style: Tell us about your latest collection.
Ronald: The collection is called Merciless and it stems from the idea that people can be merciless with their style, and have a no compromise type of approach to what they wear. I ran with that. Everything was very colourful. Some items were obviously more ready to wear; some were more on the avant-garde side. I tried to bring a balance between the two, keeping everything practical.
Real Style: Do you have any designer icons?
Ronald: I like Alexander Wang. I think the recent collab with Fenty was cool. Sandro is one of my favourites, in terms of a more commercial brand, and some Japanese designers like Y-3 [Yohji Yamamoto] and Comme des Garçons.
Real Style: What are your best tips for women looking to find their unique personal style?
Ronald: Definitely just experiment more. We tend to shop and pick stuff out that we are used to wearing. Once in a while, it's nice to venture beyond and just try new looks.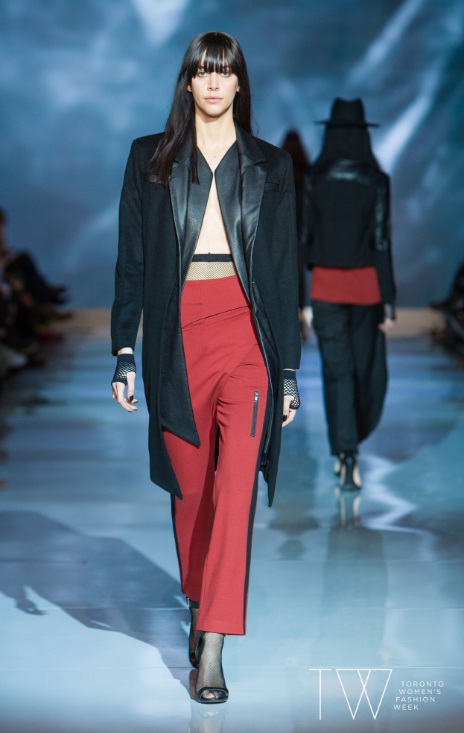 Photo: Shayne Gray
KQK
Real Style: You're using a lot of burgundy, orange and black in your designs. Do you have a favourite colour to design with?
Karen: In terms of colour, my favourite for sure would be grey, black and white. Playing with greys, blacks and whites always comes very easily to me. Sometimes, I really try to add a pop of colour. I've been playing with pops of red, light blue. Orange for me felt very strong, like fire.
Real Style: Do you have any favourite designer icons?
Karen: I grew up looking up to Alexander Wang, Helmut Lang, Haider Ackermann and Raf Simons.
Real Style: What are your wardrobe must-haves for Spring 2018?
Karen: I would say a classic and cool blazer, a little jacket and a simple top with prints, with a touch of leather and a pop of colour.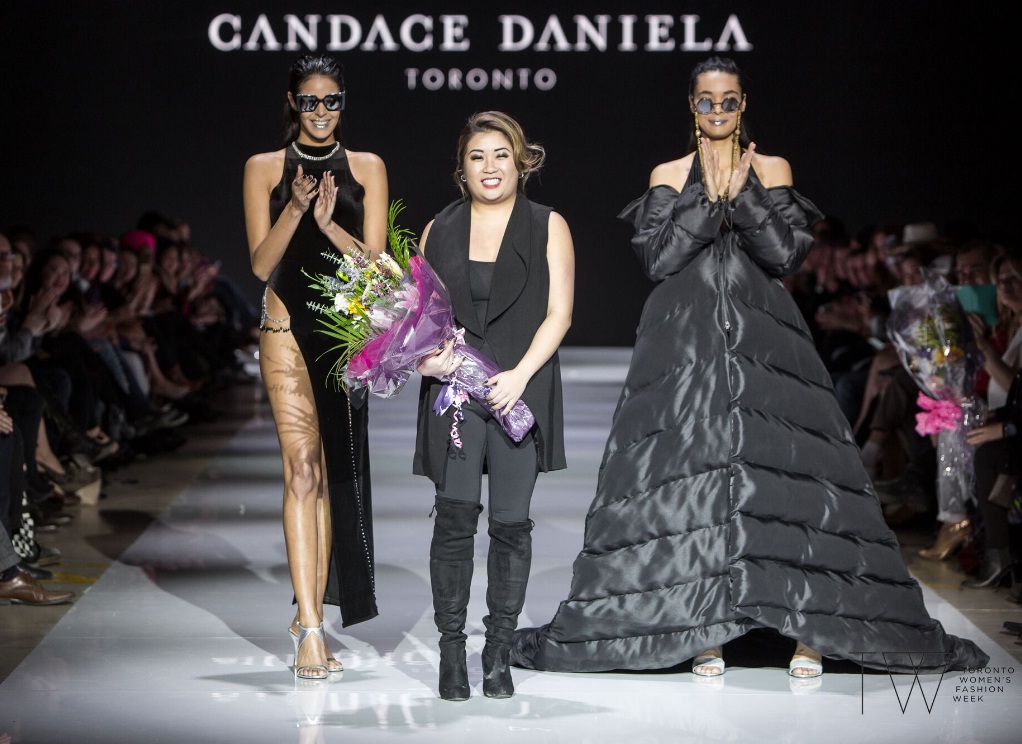 Photo: Shayne Gray
CANDACE DANIELA
Real Style: Last time we spoke, it was 2016 and you were just getting started. What has changed for your label since then?
Candace: I took the last year off. I was going through a rough time, and it changed my perspective on life. I felt like before this, I was still kind of finding myself. Now, I feel more confident and I know exactly what I want to make. I'm ready to come back. This year, I feel more inspired and I know exactly what I want to create.
Real Style: Your new aesthetic features a lot of darker shades. Where did you find the inspiration for this colour scheme?
Candace: It came from a dark year and feeling kind of colourless, numb and emotionless. I dove back into that state when I was creating this collection. It's moody.
Real Style: For Spring 2018, what are your fashion essentials?
Candace: I'm really feeling jumpsuits right now.
Real Style: Do you have a current celebrity style icon?
Candace: Rihanna. She is kind of classy yet very stylish, but also very sporty at the same time. She has all this glam, but then she also plays it down.
---
---