Indian Canadian Designer Mani Jassal On Creating Her East Meets West Aesthetic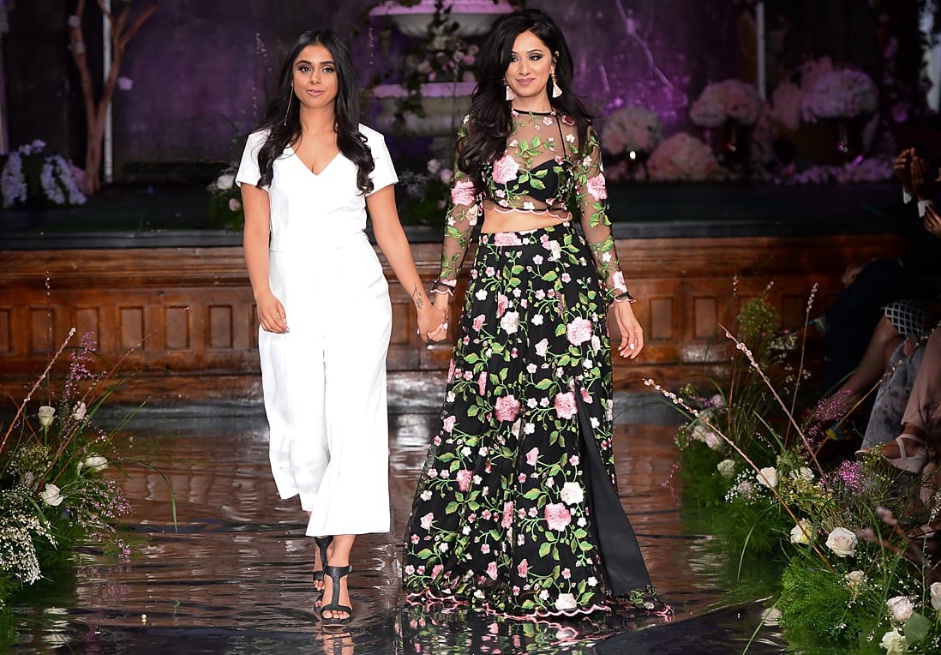 Based in the Greater Toronto Area suburb of Brampton, emerging Canadian designer Mani Jassal certainly has an air of the girl next door. When we speak to the recent graduate of Ryerson University's School of Fashion backstage following her Garden of Desire runway show, Jassal is all smiles and energy. Yet underneath her youthful spirit is a sense of confidence and an aura of calm, which has trickled its way into the rising talent's vibrant debut collection.
Jassal, who is fiercely proud of her Indian background, has brought Bollywood influences into her eponymous label. With floor-length embroidered skirts and crop tops which are reminiscent of the traditional sari, the young star has a goal of merging East meets West. And with a celebrity following which boasts the likes of singer Bebe Rexha and singer-songwriter Ashanti, Jassal's grand entrance has certainly been met with applause so far. Following a show at Toronto Fashion Week in February, Jassal also presented her Garden of Desire collection to media and influencers at a recent evening show at Toronto's '1871' Berkeley Church. We spoke to the Canadian designer about bringing her cultural influences into her work, her fabrics of choice and her breakout into the Los Angeles fashion scene.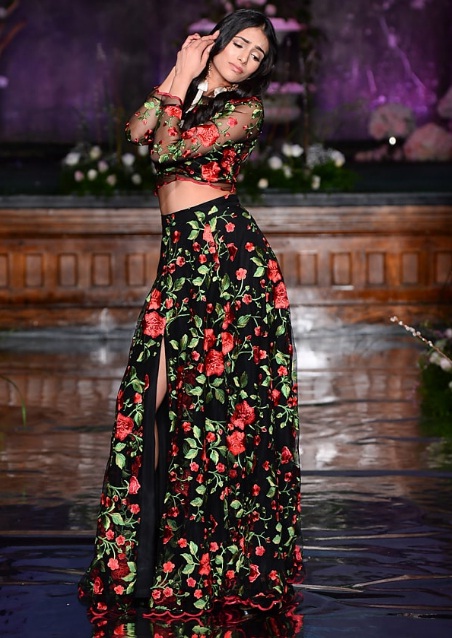 Real Style: Tell us more about your inspiration for your new Garden of Desire collection.
Mani: It's about creating clothes that resonate with me and resonate with so many other girls who grew up in Canada and have an Indian heritage. It's about creating clothes that are for them, and for anybody else.
Real Style: Where do you find your inspiration?
Mani: I think when it comes to inspiration, to be honest; I don't like to look at other designers and what they are doing. It stresses me out. When I'm scrolling you through Fashion Week, I don't want to see what they are doing, because I don't want any chance of me doing the same thing. There are designers in the past who have inspired me.
Real Style: What kinds of fabrics have you used to create your designs?
Mani: I've used so many. There are literally eight different fabrics in one skirt. I've used laces, tulle, silk and chiffon.
Real Style: You're a recent Ryerson graduate. Tell us more about discovering your dream of becoming a designer.
Mani: I graduated from Ryerson; never did I think I would be designing these types of clothes. I always thought I would go into eveningwear and doing red carpet. I happened to stumble upon an issue of Vogue India, where I thought "Wow, India has a really cool fashion scene going on." I wanted to dabble in it. When I did my collection, it was so well received that people wanted to purchase it. To me, it was just a school project! It wasn't meant to be anything. There was definitely a market for it, and I think I created a niche market.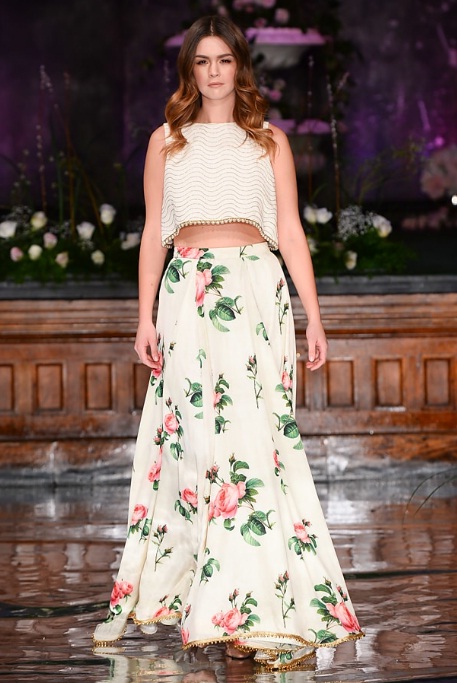 Real Style: You also had a showroom in Los Angeles. For a Canadian designer, this is always a major achievement. Tell us about this.
Mani: For L.A., it was a PR company that reached out to me. They are also brown girls doing their thing there, and they saw my clothes and thought they would do really well. It was a very organic transition when it came to that.
Real Style: Do you have any designer icons?
Mani: There are so many. I have three main ones. I would say Coco Chanel for her class, Alexander McQueen for his aesthetic and Karl Lagerfeld for his work ethic.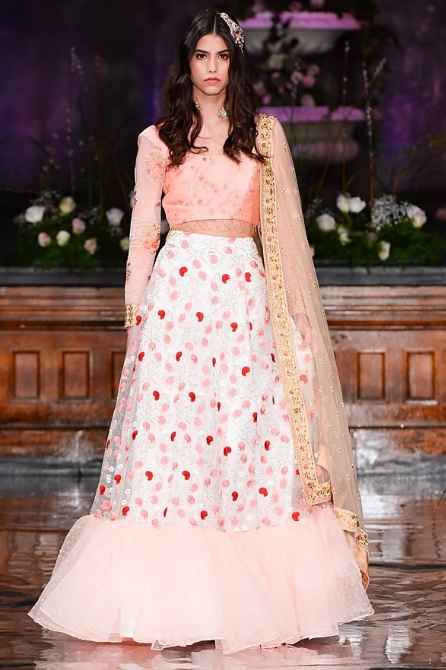 Real Style: What's next for you, after this big debut collection?
Mani: Sell this collection, get some rest and then start all over again!
Real Style: Have you faced any major design challenges as an up-and-coming talent?
Mani: I think it's really creating a place for yourself. I am Canadian and I am Indian, but I'm not completely accepted by the Canadian fashion industry and I'm not completely accepted by the Indian fashion industry. It's finding your own place.
Real Style: What's been the biggest fashion lesson that you have learned to date?
Mani: Make a game plan, be original and just be very organized. If you're not organized, you can't do this.
Real Style: Your show featured a lot of beautiful models from different ethnicities and cultures. What do you think needs to be done for diversity in the fashion industry?
Mani: I remember when I did Toronto Fashion Week; everyone was like "Oh my god, your cast is so diverse!" I think [we need to] continue being more diverse in fashion. It's happening, at a very slow rate but it is happening. I think [we need to be] just committing to that.
Photos: George Pimentel
---
---