Hottest New Wear To Work Outfit Ideas From Instagram
For any fashionistas who have become bored of constantly sporting darker knits and grey trousers, it's time to swap your wintry work wardrobe essentials for pieces that can easily transition into March. Although the Canadian winter hasn't quite disappeared yet, stylesetters are certainly ready for playful prints, fun colours and new textures which signal the arrival of the upcoming season. Whether you have a fast-paced day of meetings or a work function to attend, look no further than these career wardrobe ideas to help you slip into March.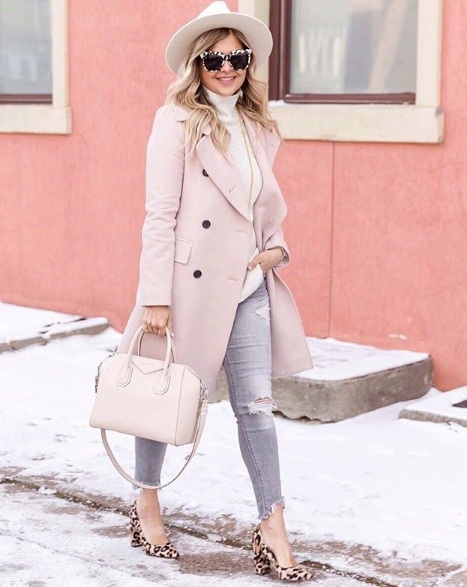 Photo: krystin_lee on Instagram
Casual Friday: While the temperature isn't quite warm enough for you to shed your layers, you can always bundle up in style to reflect a shift in seasons. Try drawing your inspiration from this particular casual chic look, and pairing a white ribbed turtleneck sweater with a pastel pink wool coat. The lighter shades of ivory and blush are a great change from darker winter neutrals, while the leopard print block heels add contrast. Slip into your light wash skinny denim, and accessorize with a floppy hat, patterned sunglasses and light pink leather satchel. As you wind off the work week and prepare for a more casual workday (followed by a Friday night with girlfriends), this outfit can suit the mood.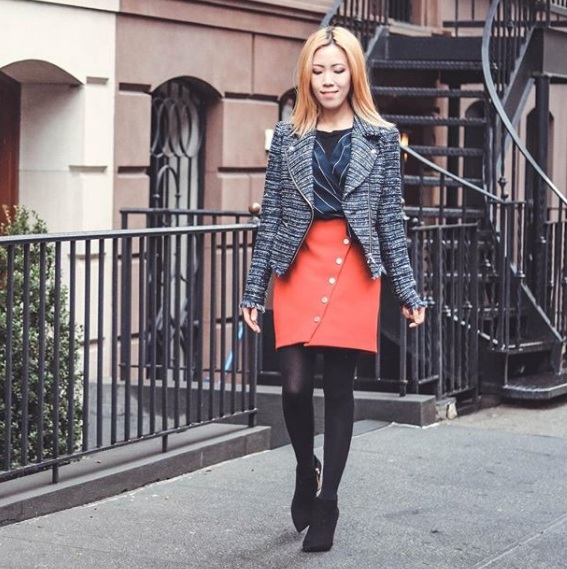 Photo: dressonoma on Instagram
Special event: Whether it's a cocktail party or a dinner with business associates, we all know that dressing up can be the key to a successful event! Try bringing a pop of colour to your usual work style in the form of a bright red buttoned skirt, as spotted in this Instagram look. Coordinate the scarlet statement piece with neutral black opaque tights, a navy blue blouse and a tweed blazer. Meanwhile, black wedge ankle boots help to give you a much-needed lift, and subtly lengthen your legs.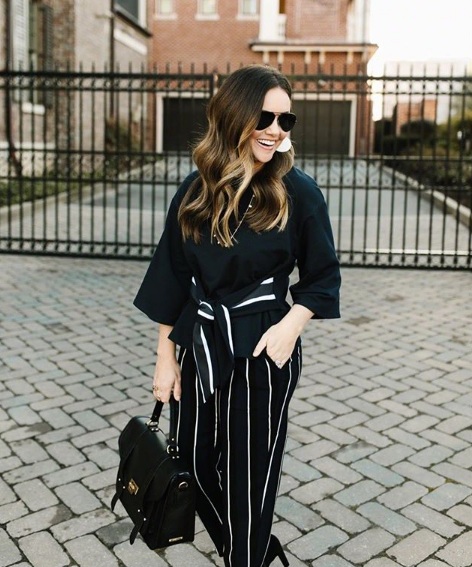 Photo: kbstyled on Instagram
Meeting day: From meeting clients to facing your competitors, there's nothing quite like a "power suit" to leave you feeling in change. However, the traditional pantsuit isn't always appropriate for every office environment, which is why the perfect pair of trousers is a better alternative. We are liking these black and white striped bottoms, which pair well with a black three-quarter-sleeve blouse that features a matching tie belt. The striped outfit gets an upgrade in the form of a dangling chain necklace, dark shades and a classic black leather bag.
---
---